#1. Saloni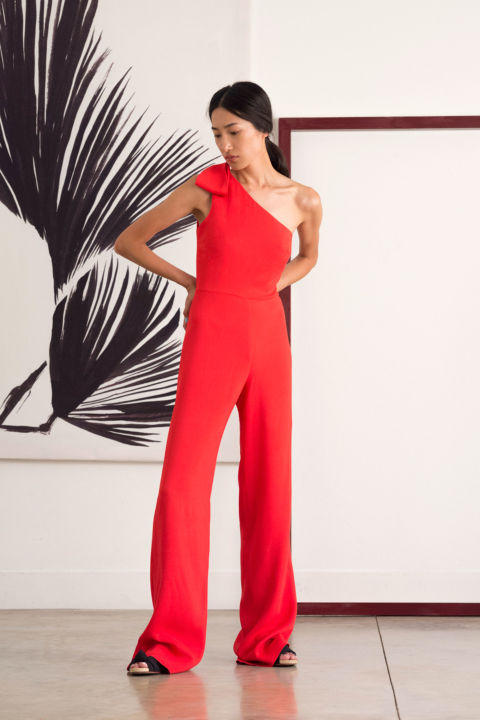 From Anne Hathaway to the Duchess of Cambridge, Saloni has gained quite the following since its launch in 2011. The brand was founded by Saloni Lodha who, having grown up in India as part of a traditional Marwari family, was inspired by the colours and fabrics of her childhood and began her journey by creating one-off pieces. Lodha continues to channel the influence of her upbringing through her collections: bright hues and exquisite fabrics evoke the colourful nature of traditional Indian dress. now, with a remarkable list of celebrity fans and stockists – the label is sold by Net-A-Porter and Matchesfashion.com, among others – Saloni has cemented its place as a serious player in the world of luxury fashion.
Shop now at salonilondon.com
#2. Bibhu Mohapatra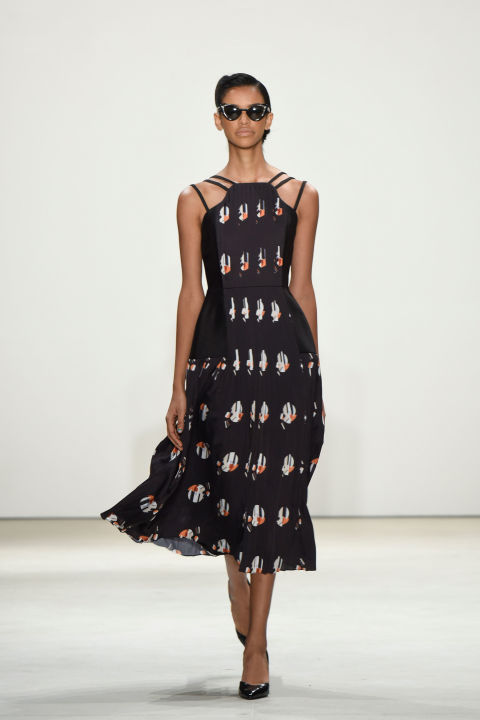 A graduate of the Fashion Institute of Technology in New York, Bibhu Mohapatra's love for designing  clothes began at an early age. Having grown up in Orissa, on the east coast of India, Mohapatra's appreciation for sumptuous fabrics and vibrant colours is longstanding. Evidence of this is in his designs, which feature rich fabrics and beautiful embroideries that caught the eyes of buyers of Bergdorf Goodman and Neiman Marcus, who the designer counts among his stockists.
See more at bibhu.com
#3. Manish Arora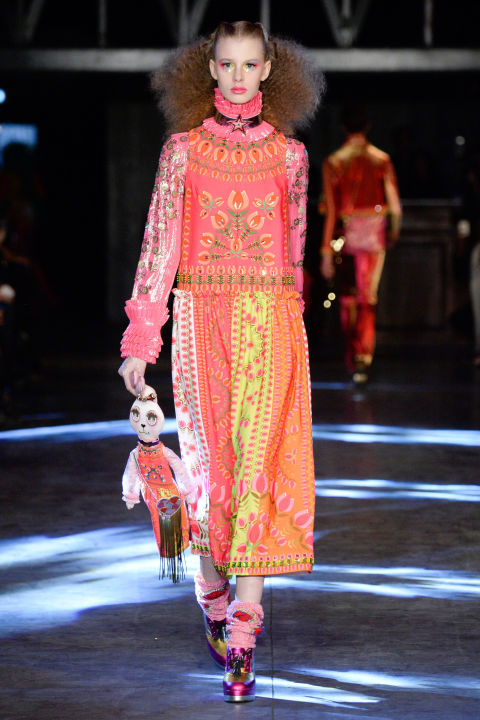 Manish Arora's aesthetic is contagious: based on a thems of electrifying colour and striking prints, the designer emanates a pride in his heritage through his punchy designs. Founded in 1997, the label has collaborated with everyone from MAC to Reebok and has become a favourite of the fashion-forward set,
Visit manisharora.com
#4. Nom de Mode
Twin sisters Mandeep and Hardeep Kaur founded their label three years ago, when, having been trained in law and literature, they decided to bring back the art of living well instead. Crafting their pieces in London using Indian fabrics, the sisters design lifestyle pieces from exquisite outerwear to delicate jewellery boxes, fiding inspiration in their frequent travels back to northern India and around the world.
Shop at nom-de-mode.myshopify.com
#5. Payal Singhal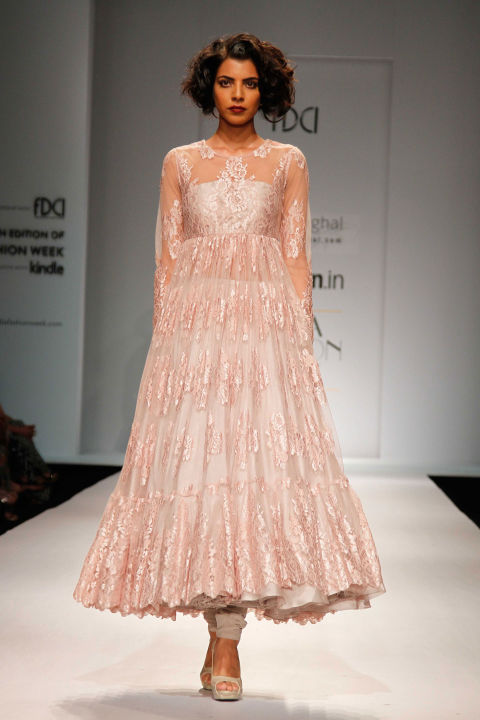 Payal Singhal was born with creativity in her veins: her grandfather was a renowned painter and her father a pioneer of the Indian fashion industry. At the tender age of 15, Singhal won a prestigious designer of the year award, and her label has since gone from strength to strength. Her designs are authentically Indian, with signature styles showcasing a rich heritage of embroidery, applique, fabric and colour. From dressing New York women to Bollywood stars, Singhal is sucessfully bringing Indian traditions to a global audience.
See more at payalsinghal.com