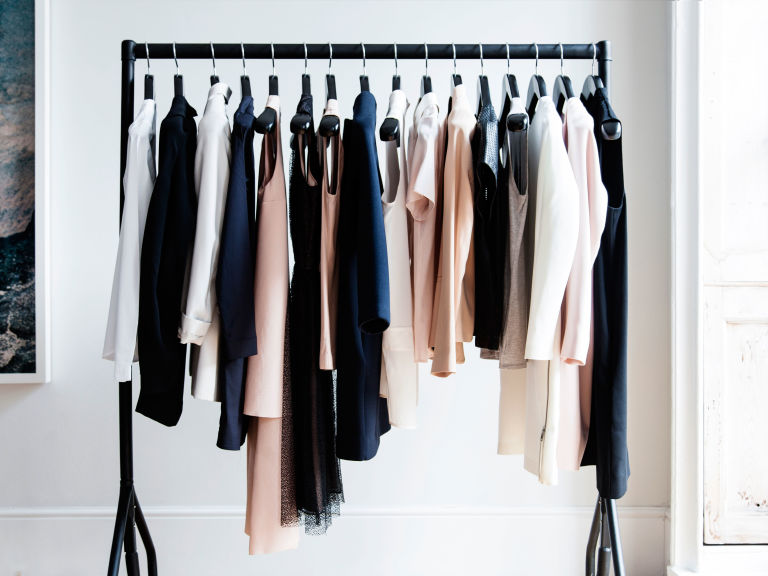 Getting a minimalist wardrobe is one thing, but maintaining it is quite another. Let Vestaire Collective co-founder Fanny Moizant guide to you into keeping your wardrobe tidy long after a spring clean.
1. The underlying structure of a capsule wardrobe should consist of simple, classic pieces that make up the core elements of your style. When you have these, you can invest in key statement pieces to elevate your look while also keeping it streamlined.
2. Think about versatility when you're shopping. If you can't style an item in at least three ways with the rest if your wardrobe it won't be a strong addition and will encourage further unnecessary purchases.
3. Many of us hold on to clothing that we have an emotional tie to. Although it's difficult to let go of these pieces, they should be treated as keepsakes rather than everyday clothing and therefore should be kept in airtight storage rather than in your wardrobe.
4. Get pieces repaired or altered as soon as needed. Don't put shoes that need to be re-heeled back in the box or a skirt that needs a new zip back in your wardrobe. If something needs mending, fix it straightaway to avoid having to buy another item to replace it.
5. Minimalism is all about making space for the stuff that adds the most value to your life: make sure that everything in your wardrobe makes you feel good.