The North Face x Gucci collaboration is THE collection we need in our wardrobe.
Fuel your lust for travel with Gucci's latest collaboration with The North Face and trust us when we say The North Face x Gucci collaboration is the only collection you'll ever need and want in your wardrobe to get you going in 2021.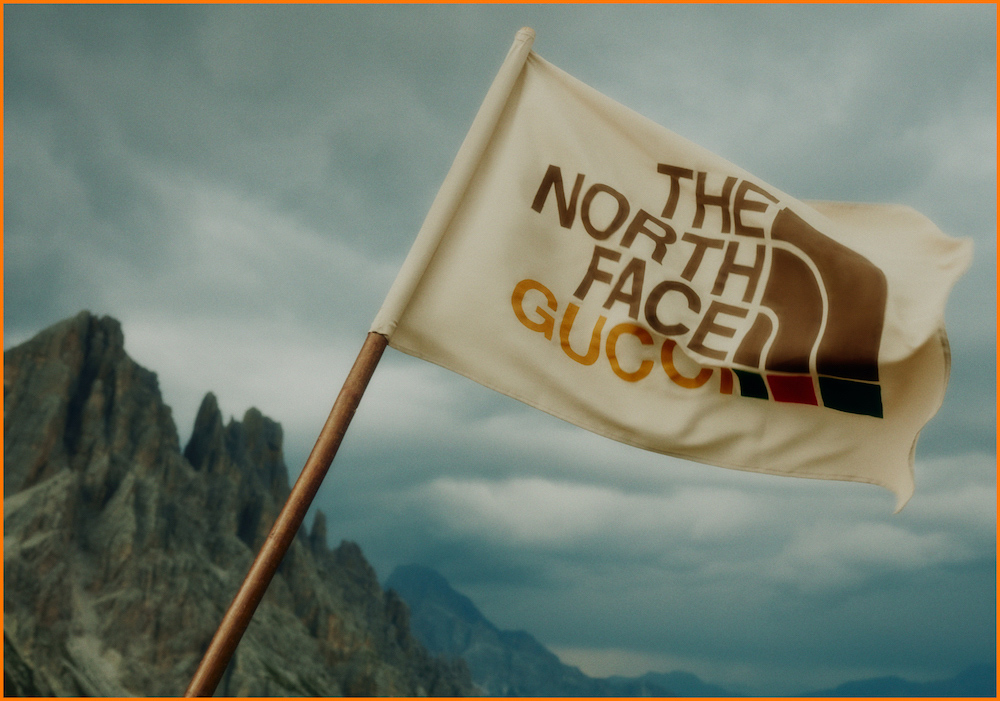 For this exciting collaboration, Gucci takes us on a nostalgic '70s journey through the majestic Alps. Set against a scenic backdrop, a group of friends (dressed in the collection) traverse the landscape, creating memories as they go on a journey of self-discovery.
The collection boasts a wide range of  products such as quilted skirts, goose-down puffer jackets, knitted hats and travel-worthy backpacks that are not only fashionable but perfect for your next hiking trip. Floral prints – created exclusively for this collection, bright colours and a distinctive combined logo dominate throughout.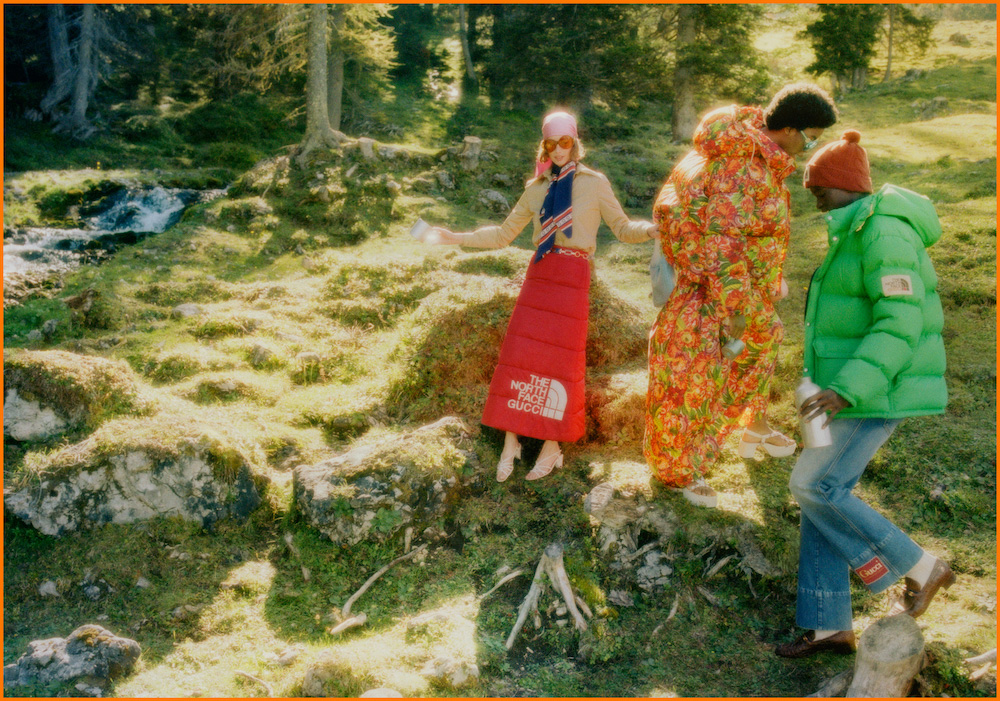 In another nod to the '70s, the outerwear silhouettes are inspired by original pieces designed by The North Face during the era. For the ultimate Gucci camping experience, adventure seekers will no doubt, be pleased to discover tents and sleeping bags available for purchase. Should you prefer something that's more weather-appropriate, the exclusive collection also offers T-shirts, chemise dresses and skirts.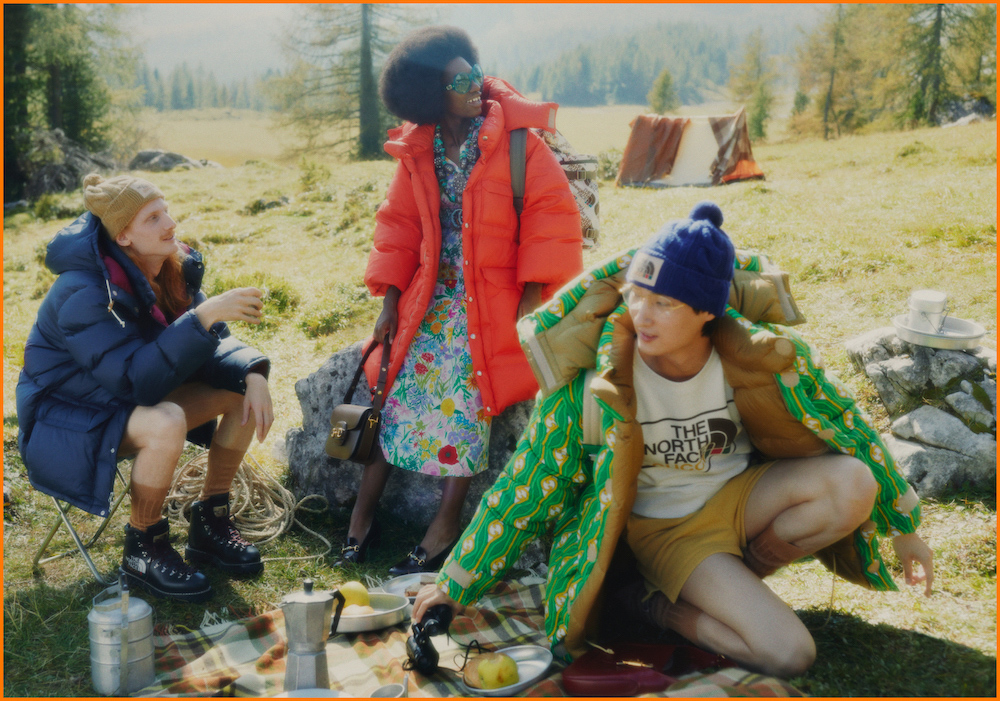 While the collection's vivid and exciting choice of offerings speaks for itself, what we adore most about the collection is its commitment to sustainability. Innovative fabrics such as regenerated nylon (ECONYL®) are utilised to create a range of colourful eco-friendly luggage. In addition, archival fabrics are reworked into the collection.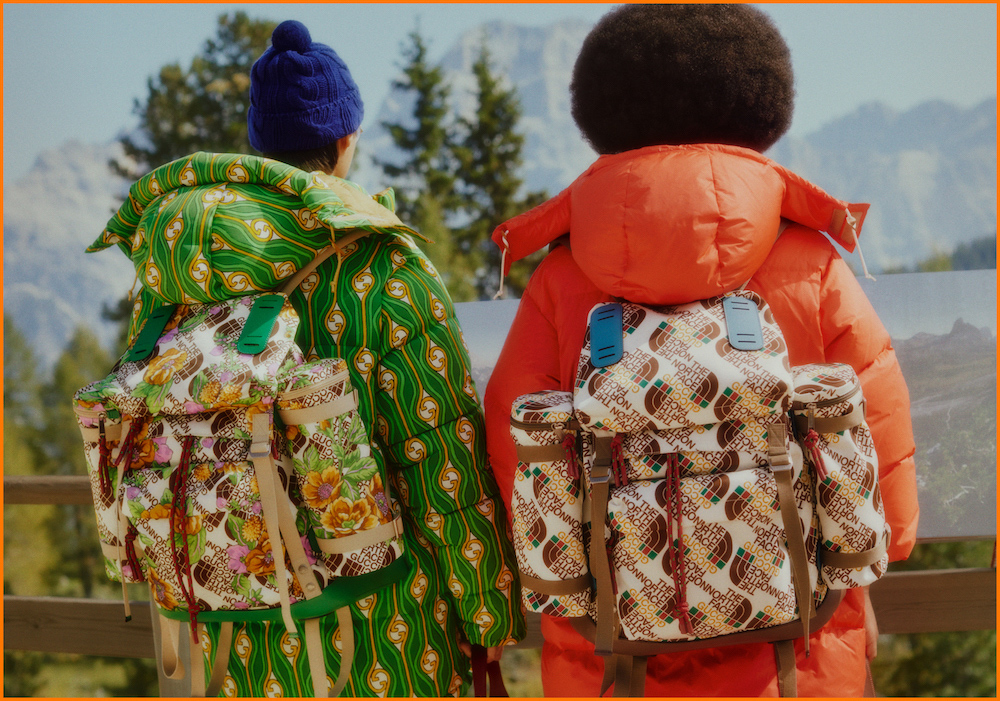 The North Face x Gucci collaboration will be available in Malaysia from the 8th of January 2021. Meanwhile, scroll through our gallery below to catch a glimpse of the collection.
– – – – –
All images courtesy of Gucci.
Credits for the campaign
Creative Director: Alessandro Michele
Art Director: Christopher Simmonds
Photographer & Director: Daniel Shea
Make Up: Thomas De Kluyver
Hair stylist: Alex Brownsell
Music credits
"Bad Moon Rising"
Written by John Fogerty
Performed by Creedence Clearwater Revival
Published by Concord Music Group, Inc.
Recording courtesy of Craft Recordings, a division of Concord