Designers from Australia Fashion Week Resort 2017 share their mood boards for their collections…
"The RESORT17 range is crafted using the finest fabrics from around the globe. Each piece, produced locally in Melbourne, captures your attention in its own right. The carefully curated collection showcases elevated designs with the distinctly, stunning silhouettes which the Misha Collection customer has become accustomed." – Michelle Aznavorian, Misha Collection
"My fashion week collection, Resort '17 is inspired by the ease of the season with movement and fluid hem lines. The collection has relaxed and feminine feel, great for summer holiday dressing!" – Johnny Schembri, By Johnny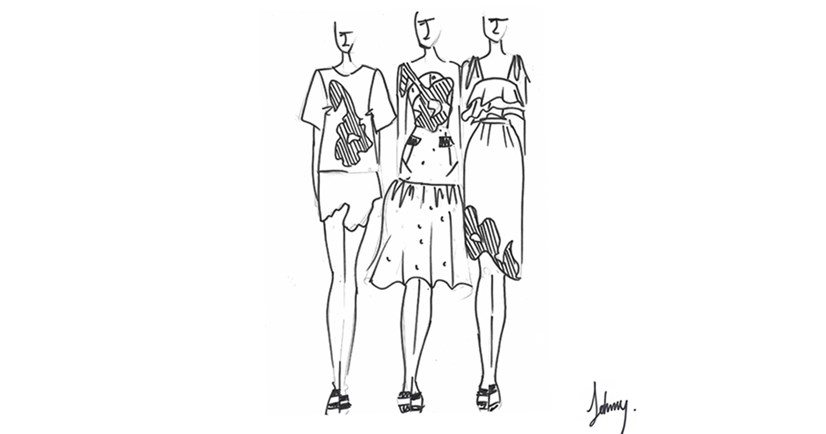 "Resort '16/'17 is a story book of vintage silhouettes and romantic fabrications. From handkerchief sleeves, to babydoll hemlines the collection so gracefully walks the line between vintage and modern, making the collection's title 'Between Us' more than fitting. I can't wait to share this." – Alice McCall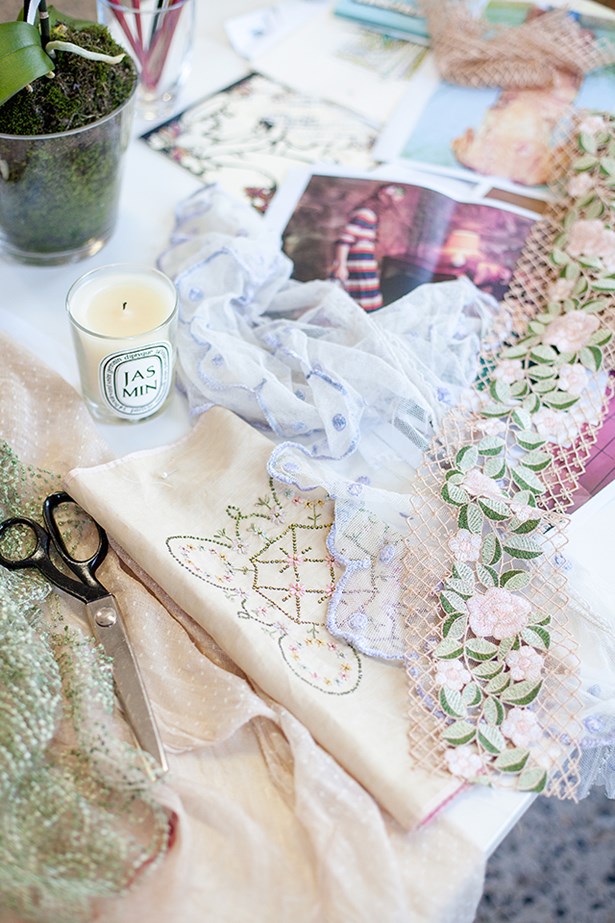 "The Resort 2017 collection is a combination of masculine silhouettes, sculptural fabrication, transparency and the refraction of light." – Dion Lee.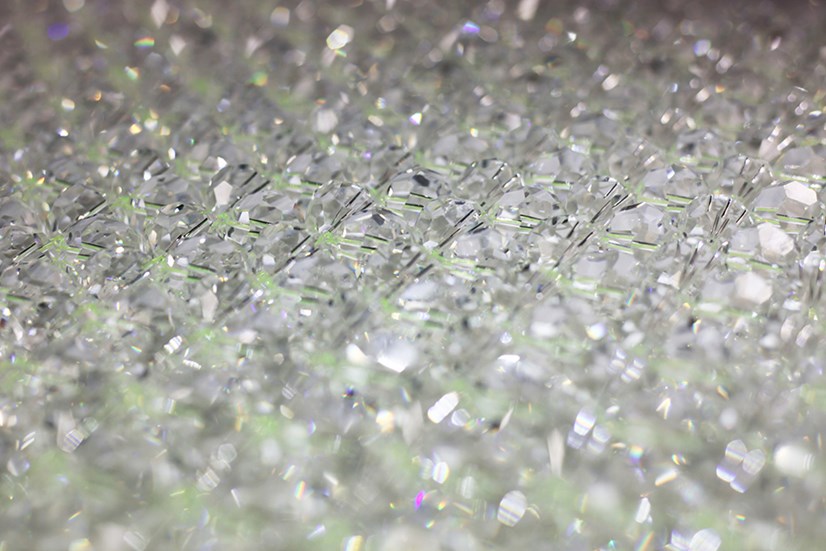 "P.Jamé launch, for the world.
A presentation of models living the daily P.Jamé life,
No runway required, SEXY, FUN and DISRUPTIVE.
In the spirit of a pyjama party, beds, baths and pillow fights.
Late night snax and snuggles all set to the beat of Mademoiselle Yulia,
Tokyo's trillest DJ babe." – Dan Single and Bambi Northwood-Blyth, P.Jamé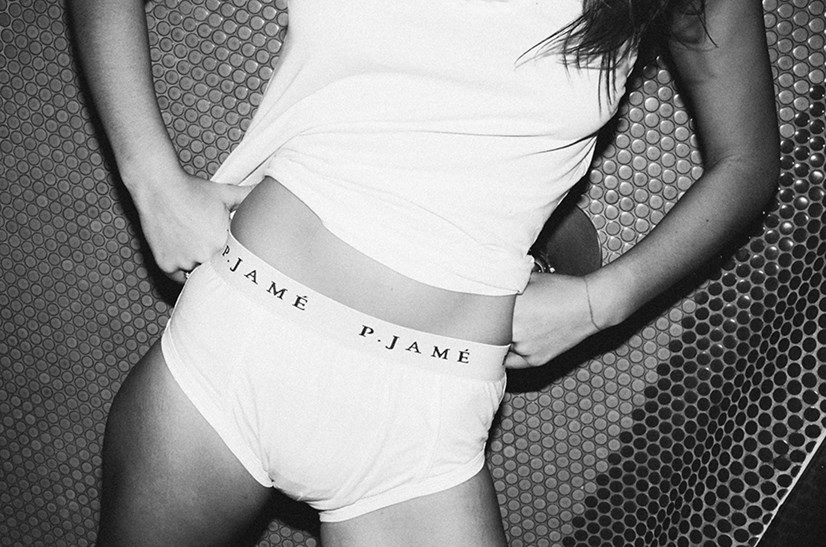 "Our looks are really layered. The colours and textures are quite earthy but the silhouettes are punky. A top is a top but expect the garments to be also worn abstractly. The looks are quite beautiful and soft but with a futuristic edge." – Maurice Terzini and Lucy Hinckfuss, Ten Pieces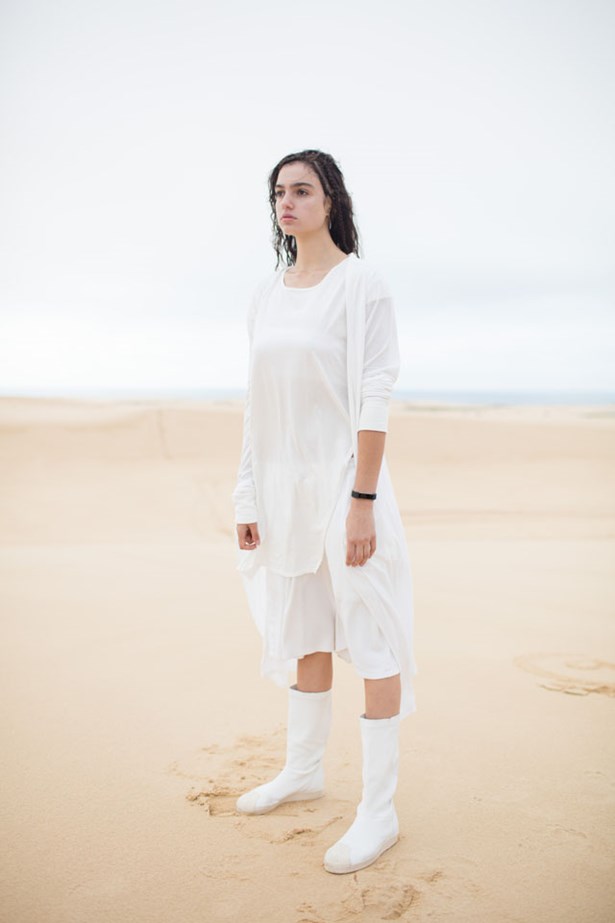 "Our Resort '17 collection is called Voyager. We are showing layered, textural silhouettes; fabrications and prints that have a sense of fluidity, strength and transience." – Alexandra and Genevieve Smart, Ginger & Smart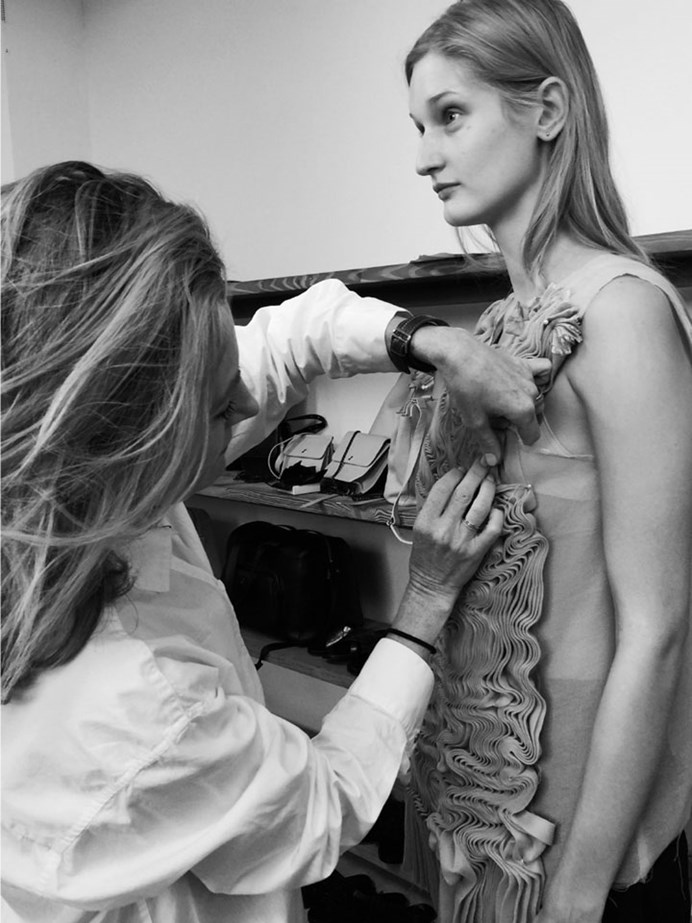 "Our S/S '17 Resort Collection is a celebration of love, soul and colour, inspired by my travels to Africa. The collection features vibrant, brilliant colour, that has become a hallmark of CAMILLA's print designs." – Camilla Frank, CAMILLA.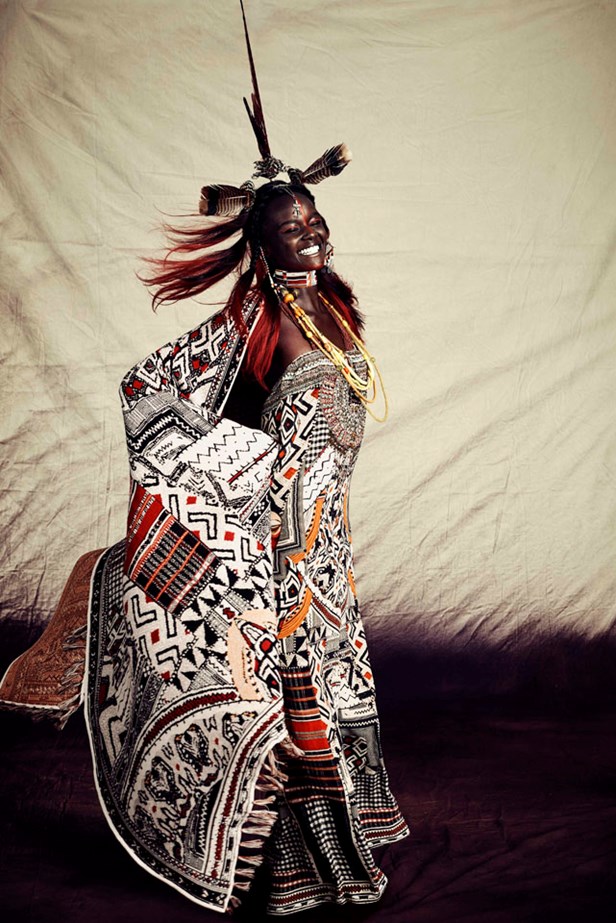 "This season the collection is called Royal Botanic and we are taking our love affair with France to a new place. The collection is refined and considered but still cool and playful. The set is supposed to feel like a room out of Versailles, but more Sofia Coppola's interpretation of Marie Antoinette than anything too literal. We have also designed a regal boot in fun colours and have collaborated with Venice (a jewellery designer) to create beautiful botanical shoe jewels – so special and can't wait to reveal!"- Beth and Tess Macgraw, macgraw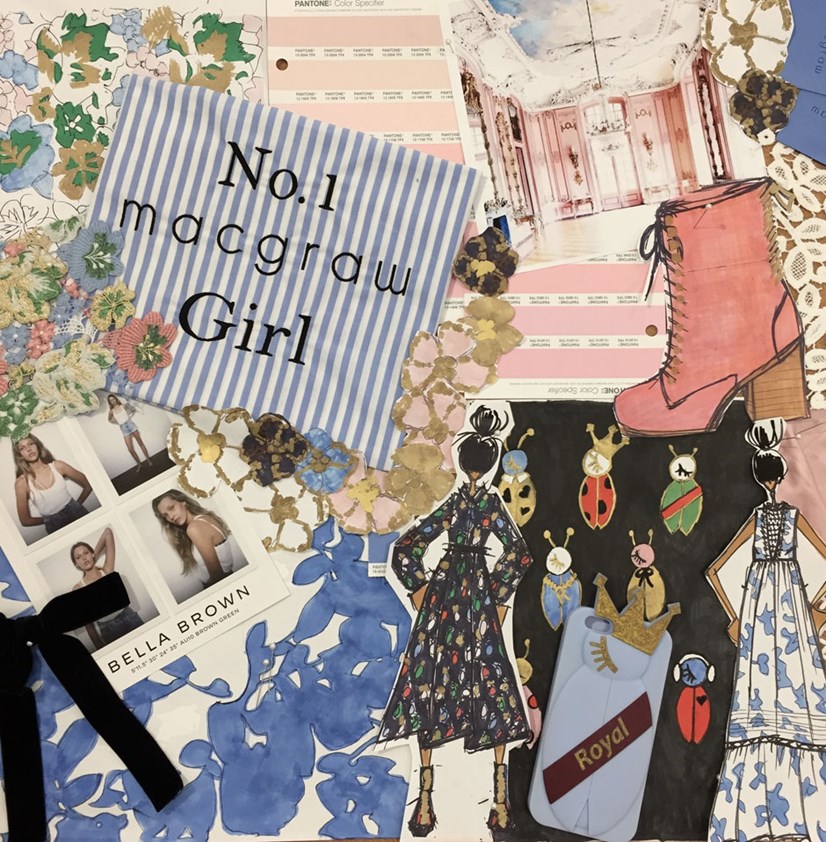 "This is the final week to prep for my runway show on Monday.The mood is effortless, sporty and chic." – Yeojin Bae.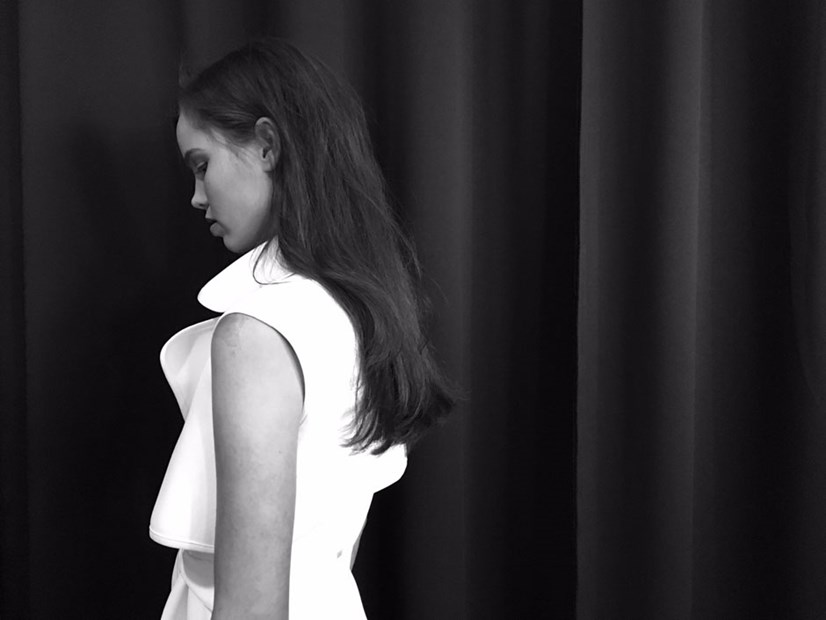 "Resort '16 is a desert oasis; a combination of structure, utility and fluidity, textures and colours that are pulled from the earth. It's about nature and the elements taking back what's theirs." – Christopher Esber.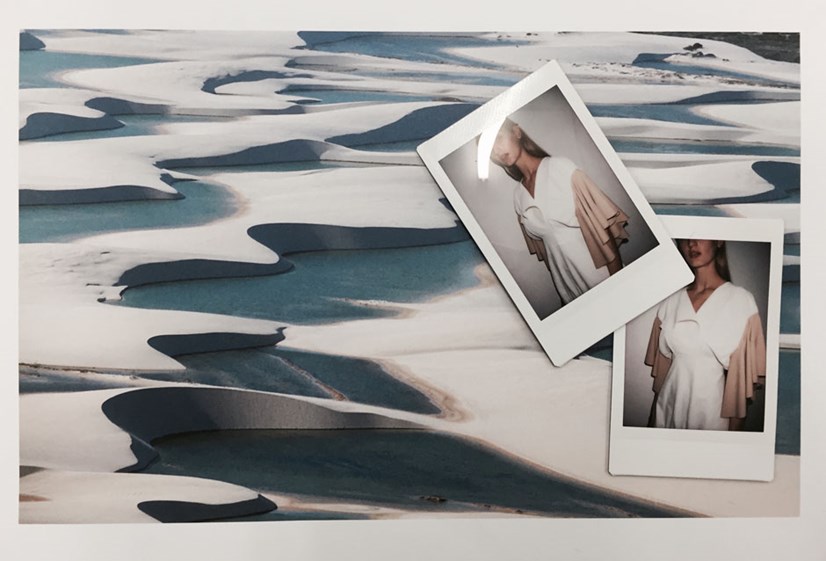 "Inspiration taken from an Indian summer. It's all about soft pastels mixed back with raw & earthy tones of terracotta, rust and mustard. Raw and hand woven textiles, juxtaposed with sleek & sexy shapes" – Becky Cooper and Bridget Yorston, Bec & Bridge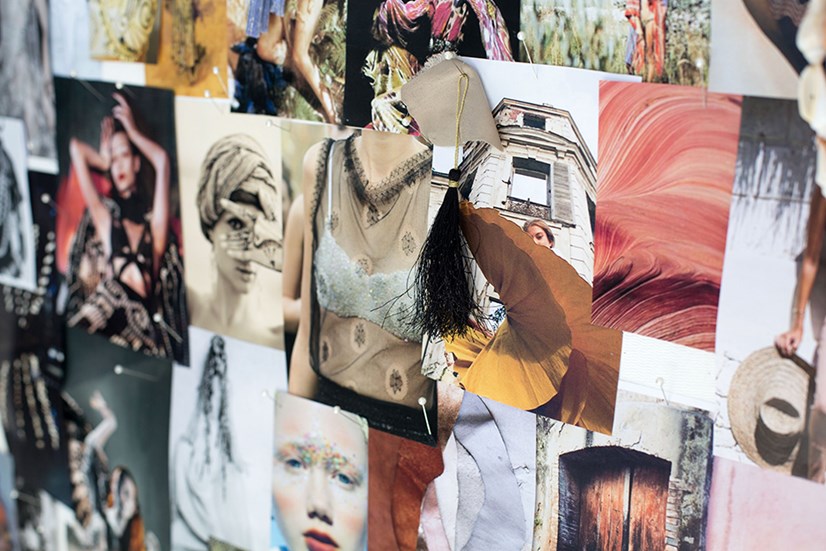 Read more at Harper's BAZAAR Australia