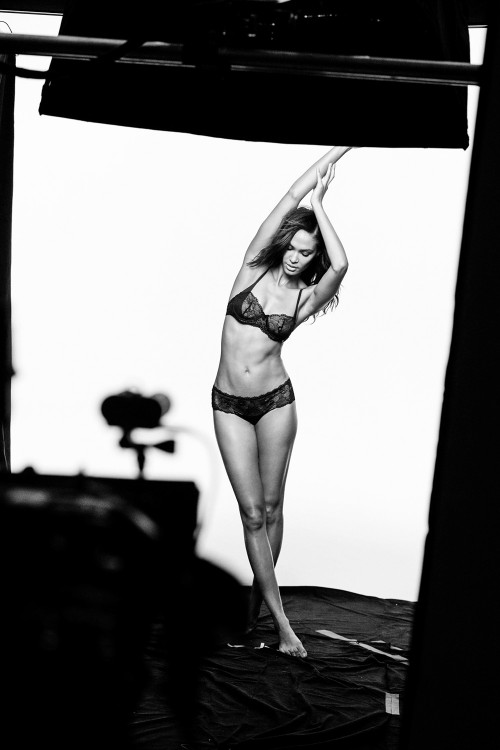 Image: Courtesy of Calvin Klein Underwear at Zalando
Joan Smalls gives her take on the definition of sexy in a behind-the-scenes video and advert for her Joan Smalls for Calvin Klein Underwear at Zalando.
In the first video, Smalls is accompanied by the male model Tobias Sorensen, and both give their take on the meaning of the term. "Sexy means to me self-confidence and having a good sense of humour," says Smalls.
On having a sexy style, she says, "I think there are no rules to expressing yourself and your sense of style in fashion – once you wear it with confidence that is sexy.'
In the second video, the advert for the campagin, the model invites viewers to join the conservation, saying what sexy means to them with the hashtag #shareyoursexy.
Watch the video below …