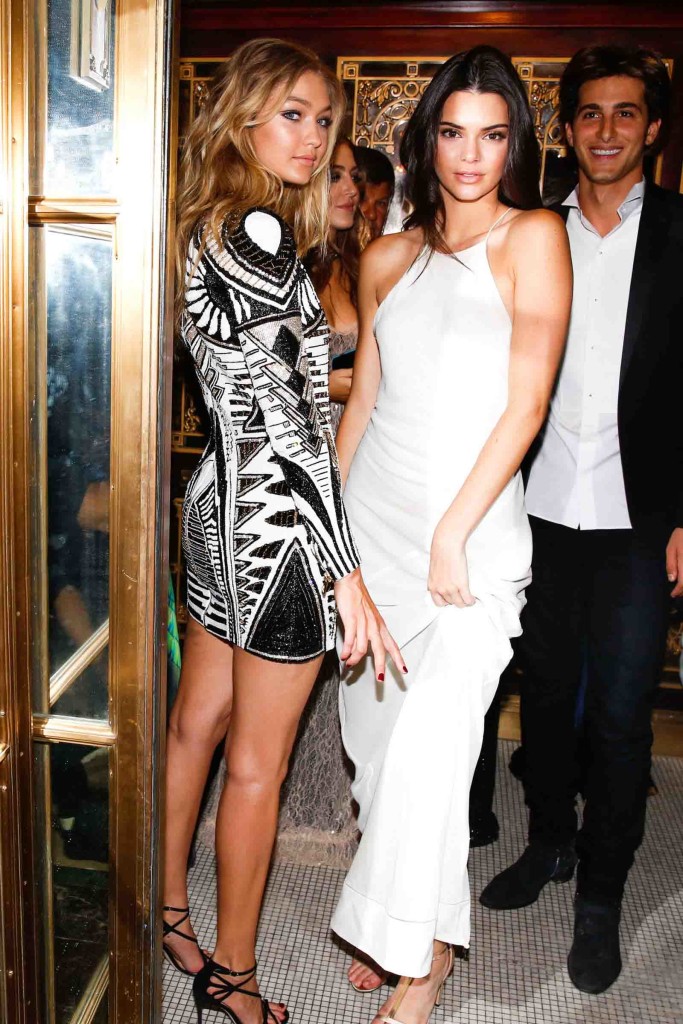 Kendall and her BFF Gigi Hadid at the recent BAZAAR Icons party in New York
Kendall Jenner will be joining BFF Gigi Hadid on the Victoria's Secret runway this year, putting to rest months of will-she-won't-she rumours.
Taking to Instagram on her 20th birthday, Jenner wrote "The best birthday present EVER! always been one of my biggest dreams to be on this catwalk… oh and I get to do it with my best friend."
Jenner and Hadid will join the slew of other supermodels on the runway on November 10th, when the show is filmed, but the world won't get to see it until December 8th, when it airs in the US.
ALSO: Rihanna will no longer perform at this year's Victoria's Secret Fashion Show. The singer has cancelled her performance in order to focus on finishing her upcoming studio album, Anti. Replacing Bad Gal Riri on the VS runway will now be Ellie Goulding, who joins this year's other performers Selena Gomez and The
AND:  ​Angel Lily Aldridge revealed she'll be wearing the Fantasy Bra at this year's Victoria's Secret Fashion Show.
Image: Getty