Ellery, which was launched by Australian designer Kym Ellery in 2007, has firmly established itself as one of the coolest labels to have come out of Paris Fashion Week in the past decade. Known for its trademark structured shapes and modern take on the classics, the brand has become a favourite with both the high-fashion crowd and with A-listers on the red carpet.
When speaking with Kym, it is clear that much of Ellery's success is rooted in the fact that she knows her audience so well – and this is because she is her audience. Kym is a stylish, successful, busy, professional woman who is designing for those just like her.
"When I create collections, I design with myself in mind," she tells me. "As a woman, I know what I like to wear and I know what my friends like to wear. My customer is looking for pieces with which she can build a wardrobe that she will be able to wear for many years to come. This is one of the most important things for me when I set out to design a collection."
"There are so many expectations on us as women today so I want to empower them to feel good but also be comfortable enough to get done what they need to get done."
Kym certainly knows what it means to be busy, having launched and now successfully run her own global fashion business for over a decade. Before this, she worked on the publishing side of the industry as a fashion editor for Russh in Australia. This is where she was able to carve out her niche by analysing what other brands were doing well and what might be missing.
"It was my job to know the market and know all the brands. Working there helped me to identify a space in the market that I could work towards filling but, most importantly, it helped me to understand the importance of creating a brand. It is one thing being able to design a beautiful garment, but it is another challenge altogether to create a brand."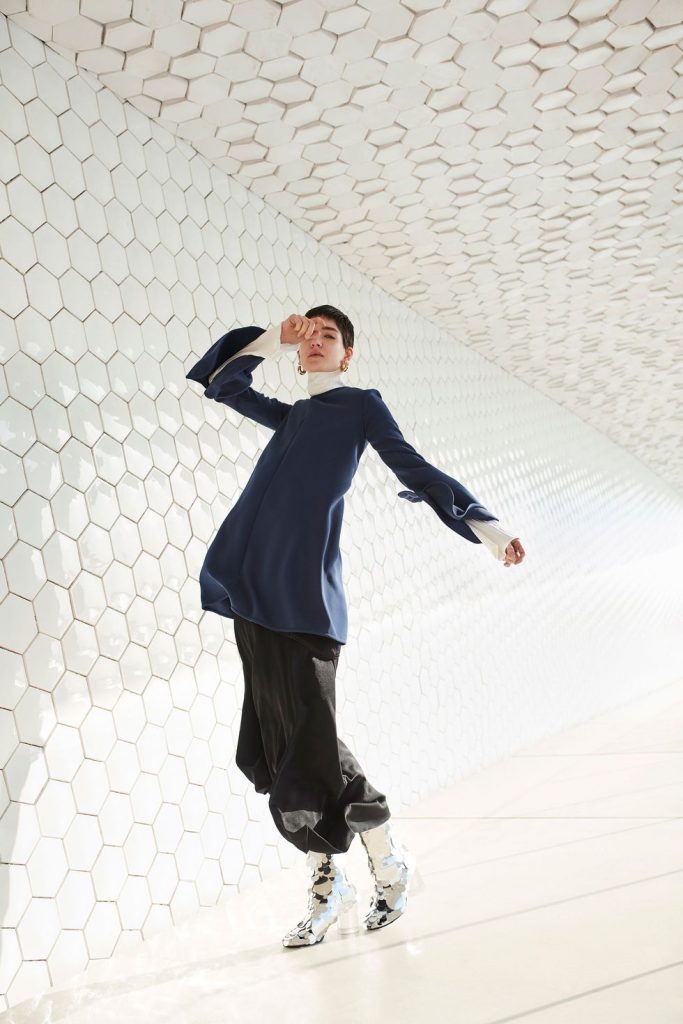 With this in mind, Kym says that she found the point of view that she wanted her brand to have and did everything she could to communicate that with who she needed to. To say she has been successful in this is an understatement. Although she comes across as incredibly modest, she is widely considered to be one of the most successful designers to have come out of Australia in recent years. Her designs have been worn by the likes of Rihanna, Cate Blanchett and Rosie Huntington-Whiteley, have been photographed in most major fashion magazines and are now stocked in all the most prestigious luxury retailers across the globe.
However, despite the success that Ellery has seen over the past decade, Kym is the first to admit that it has not been easy. She joins the growing list of fashion designers who have described the expectations on them to deliver on such a frequent and fast-moving basis as creatively stifling.
"More than anything, it is exhausting and when you are exhausted, it is hard to function," she says. "The system is poorly thought-out and the place where it's at is not sustainable long term. We have been dictated to based on the schedules of luxury brands and the department stores – when they want to produce and when they want to mark down – and it's virtually impossible to maintain."
The designer, who produces both ready-to-wear and couture collections, describes the expectations of this endless cycle as "disrespectful" to the designers.
"I actually think it is hugely disrespectful to the artists who make these products. To think that you have to deliver an entire runway collection, which will go on sale just two months later – that doesn't make any sense to me. Personally, I would like to find a solution and we are trying different things to see what works for us, but there is no easy answer."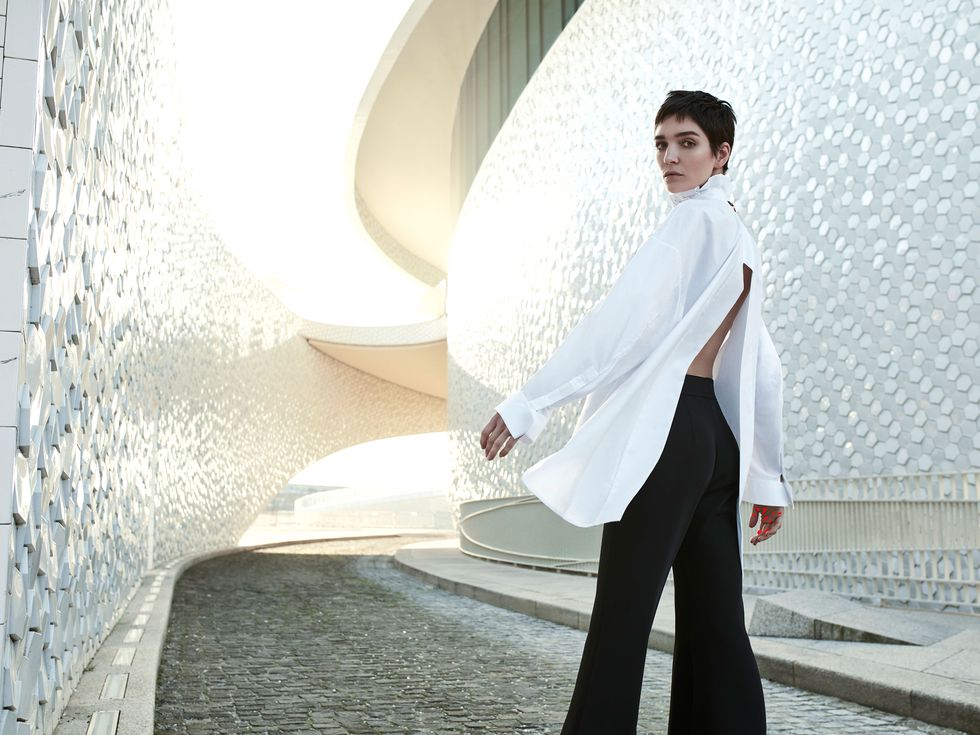 With this in mind, the brand has, alongside many others, tried to find new and inventive ways to present its collections to the press, rather than hosting an expensive and time-consuming catwalk show. Last season, Ellery created a video, which was presented online to the public at the same time as it was shown to the media.
"I think brands should be creative with how they present clothing because a huge part of our audience now is digital," she added. "There are different ways to create unique content that isn't just a traditional runway format."
https://www.instagram.com/p/BofDCJvDN-c/?utm_source=ig_embed
While she admits that, "essentially, people want to see clothes on bodies," she does think that we need to make the most of the way the business is moving: "We are going through a big revolution as to how people consume, how they want to interact with and be fed products."
One of the biggest changes that has happened during the brand's lifetime is the growing power of the influencer, which Kym believes has got a lot to do with people being able to relate to the women wearing the clothes.
"These days, people want to see clothing in a natural environment rather than in a photo studio or on a supermodel. They want a sense of realism to fashion and they want to visualise themselves in these clothes, which is why street style has become such a powerful thing. It is the interpretation of the runway pieces brought into real life which makes them so easy to relate to."