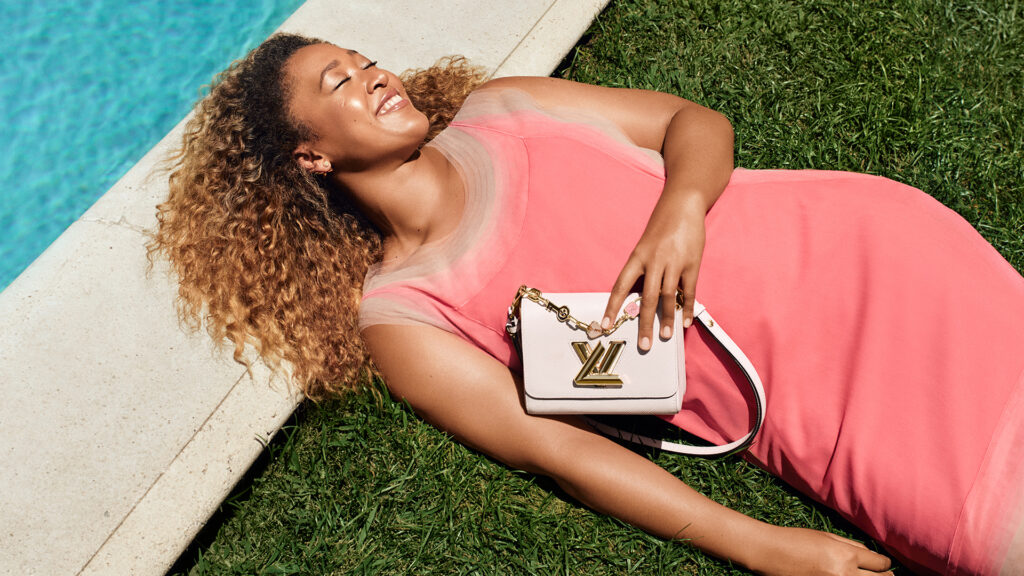 A pioneer in luxury leather goods, Louis Vuitton has been the go-to for society and the fashion crowd since 1854. Style icons like Victoria Beckham, Jennifer Lopez, and Naomi Campbell have all been spotted with of Louis Vuitton 'It' bags over the years.
Now, the international tennis champion and Louis Vuitton's house ambassador, Naomi Osaka, has taken the reigns in spotlighting the refreshingly, modern LV Twist handbag. Lounging by the pool and slaying on the court, the four-time Grand Slam winner showed off the latest collection and its newest details in the recent campaign.
Refreshingly modern whilst remaining true to the brand's rich heritage, the newest editions are chic, versatile, and star-studded. Pops of colour combined with the timelessness of the designs have certainly caught our attention. Comfortable as it is stylish, the Twist is one of Louis Vuitton's most iconic bags.
Perfect for any occasion, the latest designs highlight an embroidered strap and lemon-shaped coin purse, or a gold-colour chain with enamel charms that are inspired by the emblematic padlock and Monogram flower. A new iridescent model also features a metallic version of the iconic LV Twist lock and a shiny, interlaced leather chain.
Essential for the contemporary woman, the Twist bag is made for those who loves an accessory that never goes out of style.
Swipe to take a look at the new designs.