A cautionary word to all island seekers, beachcombers and resort wear lovers. BAZAAR is introducing a local lifestyle label that will have you on a temporary escape to paradise as we welcome Peppermint Avenue and their Spring/Summer 2017 collection titled 'Birds of Paradise'. Starring Malaysia's very own leading lady, Amber Chia, the campaign was orchestrated and styled solely by the founders themselves. Sharifah Juliana and Didie Salleh introduced to the world their premiering line; 'Birds of Paradise' – tropical assemblages of resort wear and bejeweled bracelets trademarked as a signature to the Peppermint Avenue brand.
The powerhouse duo of the emerging brand exclusively invited BAZAAR's Web Editor on location of their lookbook shoot. Indulge in an immersive visual narrative as BAZAAR shares the photo reel of the day, made of hypnotic prints and billowy silhouettes from atop a tropical oasis.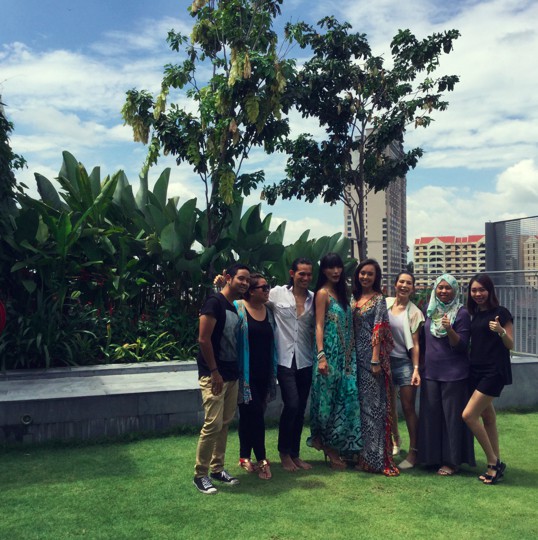 Each kaftan paid homage to an untold story of a pulsating city representative of the prints imbued into the Georgette Chiffon and Silk silhouettes, statement to the pieces of Peppermint Avenue.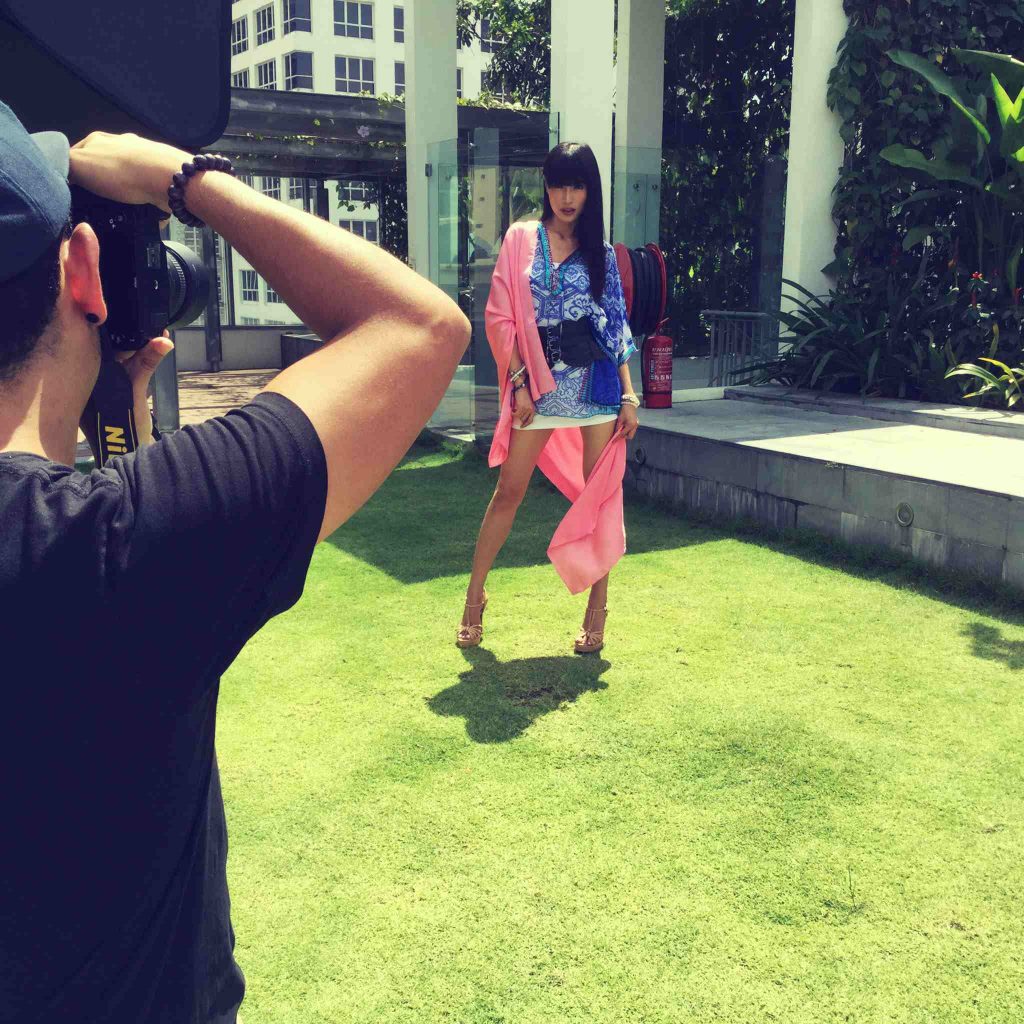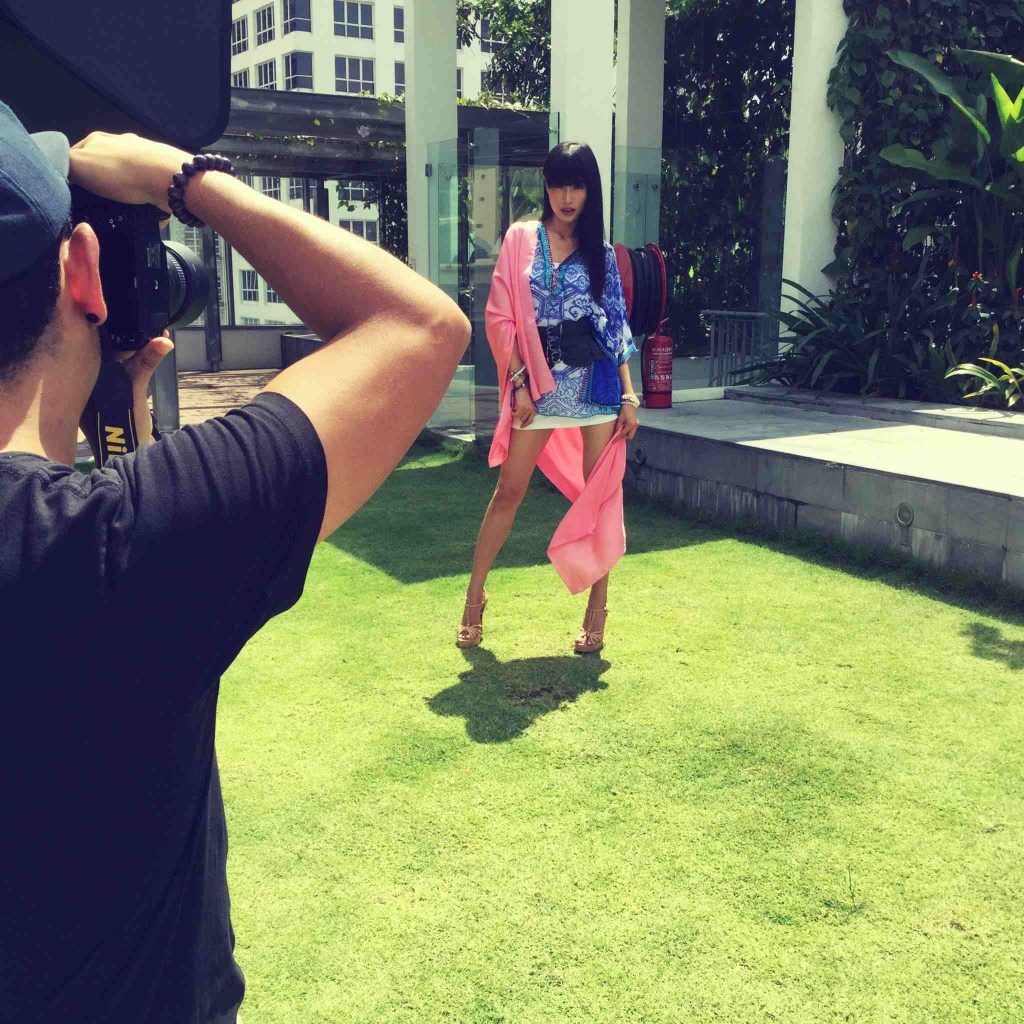 The design aesthetic consistent across all of Peppermint Avenue's kaftans are the use of repetitive motifs. This illustrated an opulent scene of birds in flight, Amber Chia wears the Formentera tunic (above) and the Beirut kaftan in royal purple (below).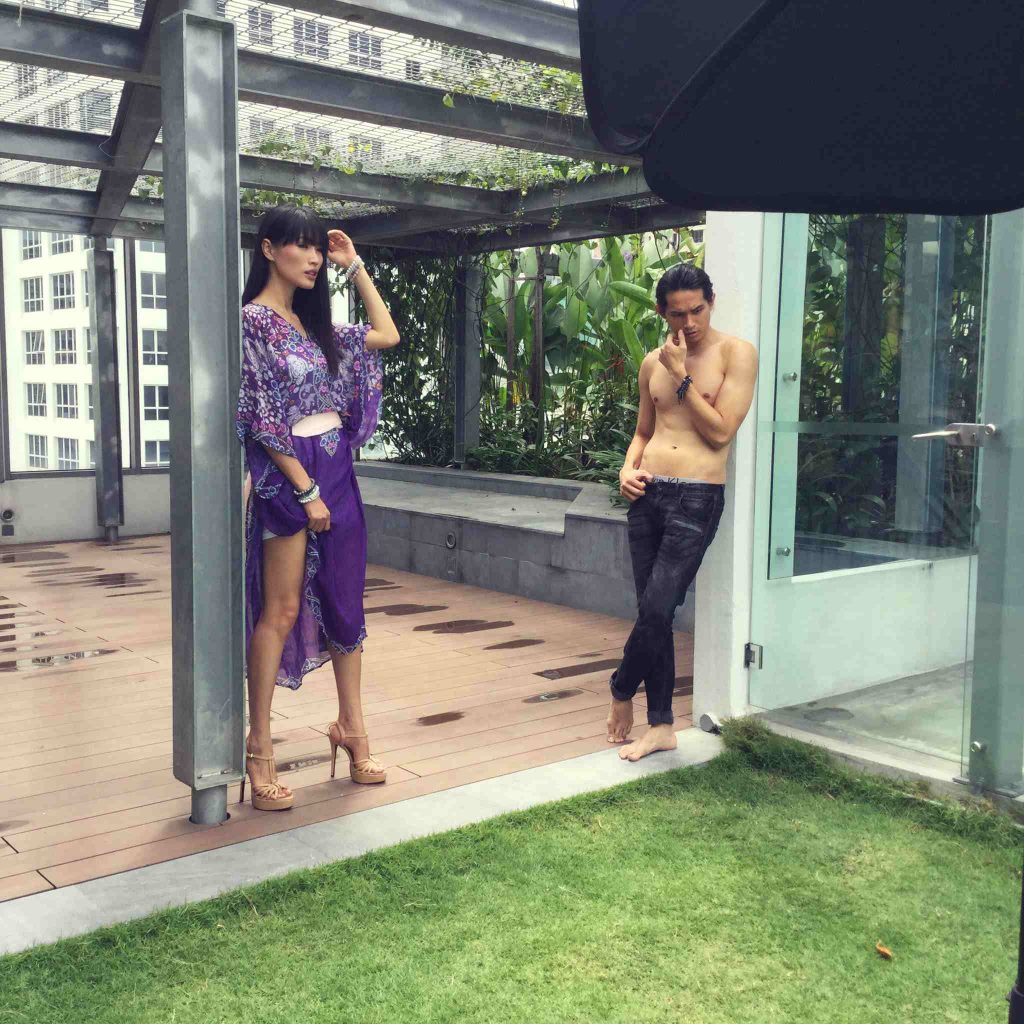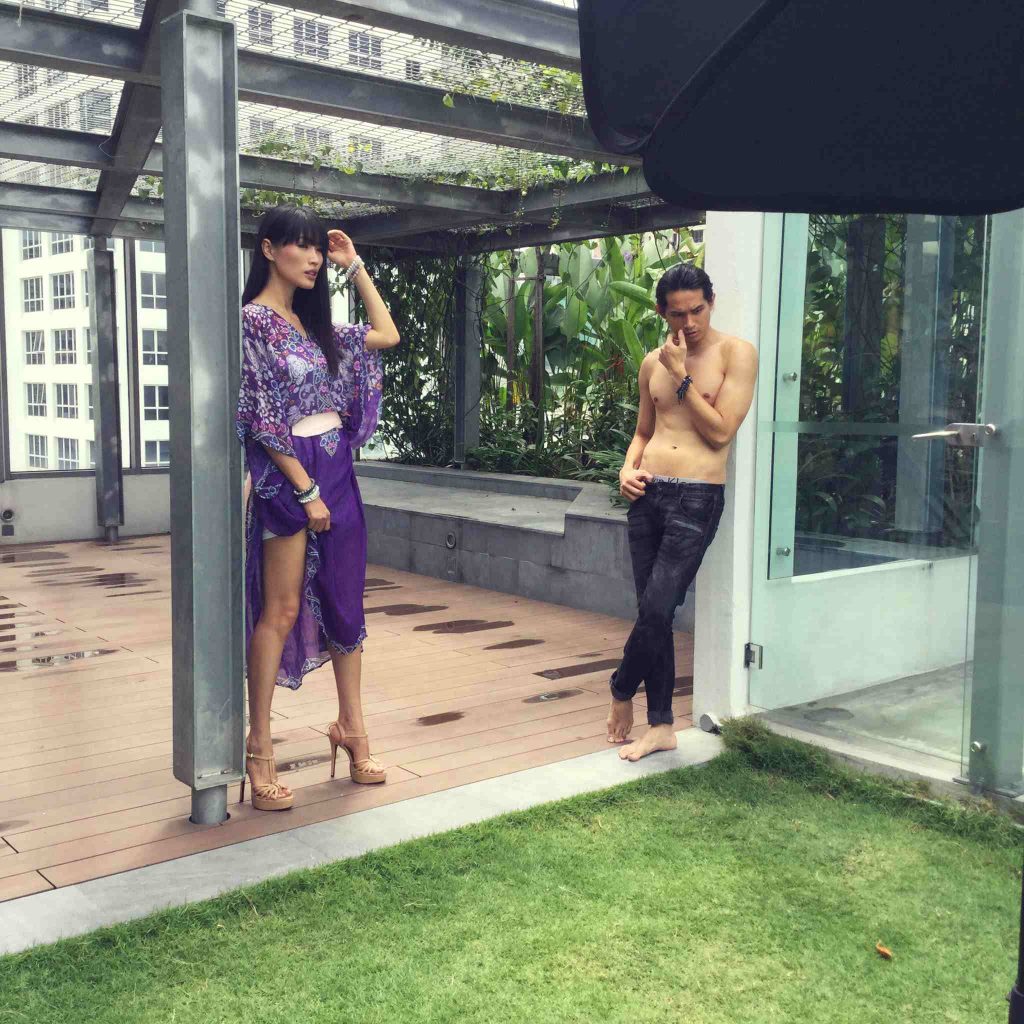 The collection showcased a series of prints from animal motifs to the architectural landscape of nature, Peppermint Avenue's studio took a natural phenomenon and the colour effects it creates into ready-to-wear ensembles.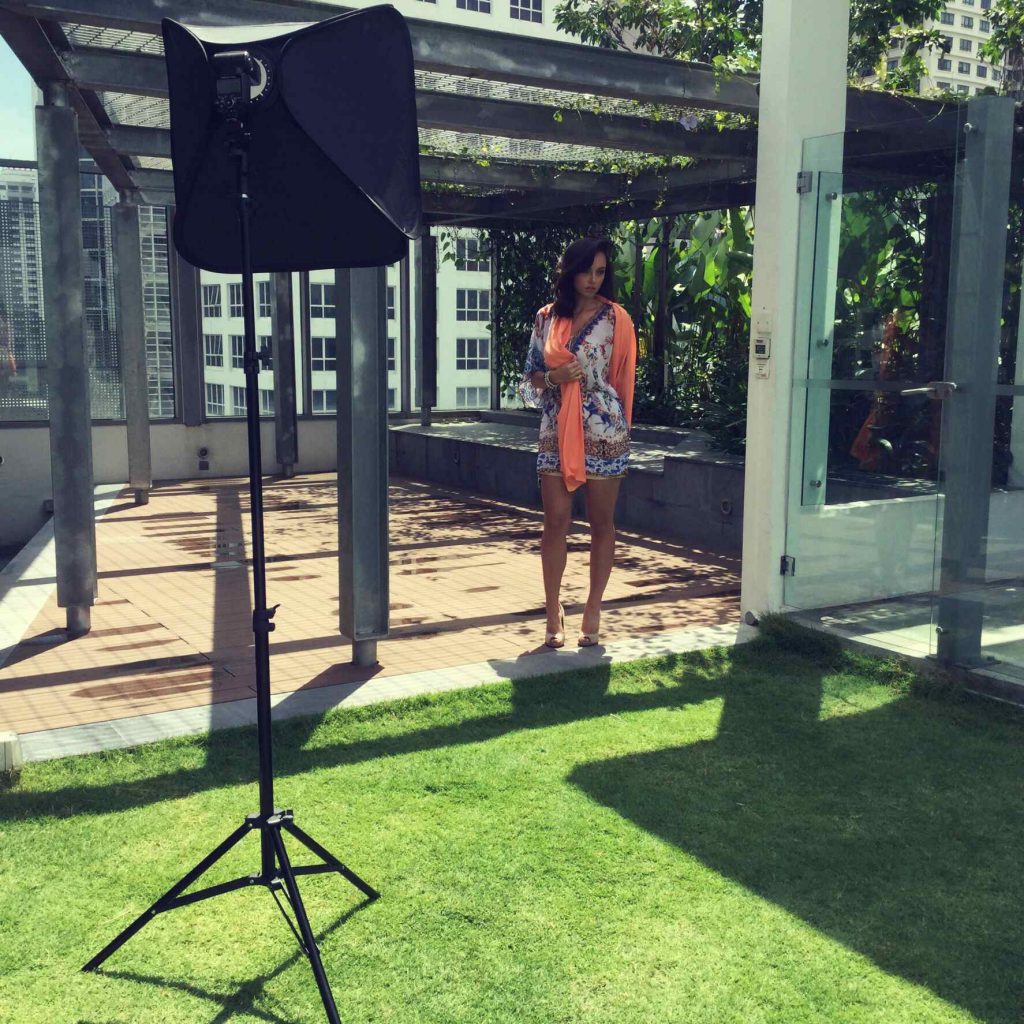 The designs of each kaftan was inspired by the seven wonders of the world, draw from colour palettes, textures and patterns native to a kaleidoscope of assorted backdrops.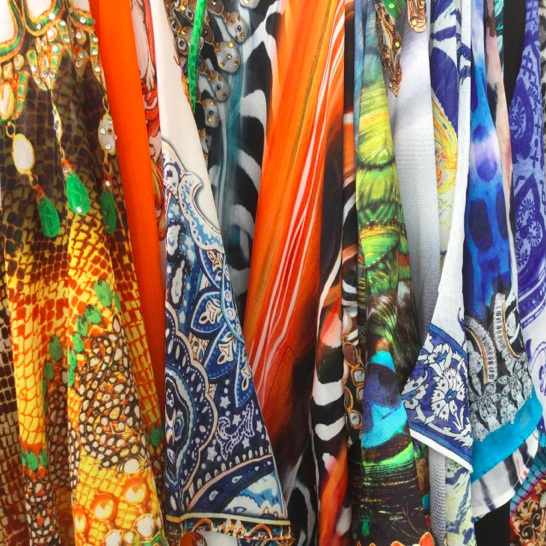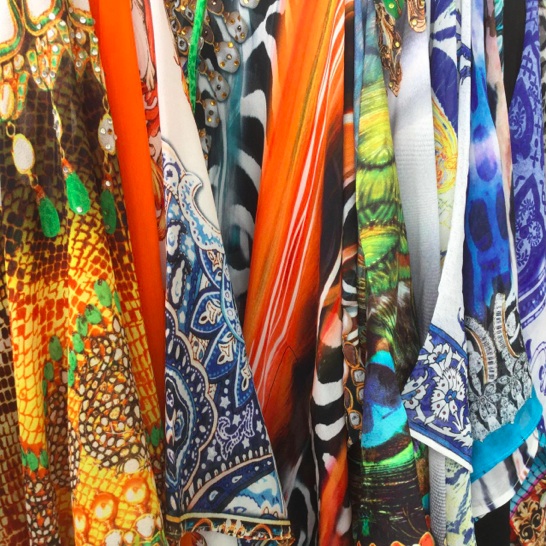 With the recent launch of their new website and revamping of their social media identity, an introduction to a mysterious persona of a gang titled the #PeppiSquad was slowly unveiled, the powerhouse team at Peppermint Avenue teased and tantalised audiences with a teaser campaign at @PeppermintAvenue 
To view the lookbook and shop the collection, visit Peppermint Avenue.