Discover the Magic Behind the Makings of the Atelier Rose Blossom Caban.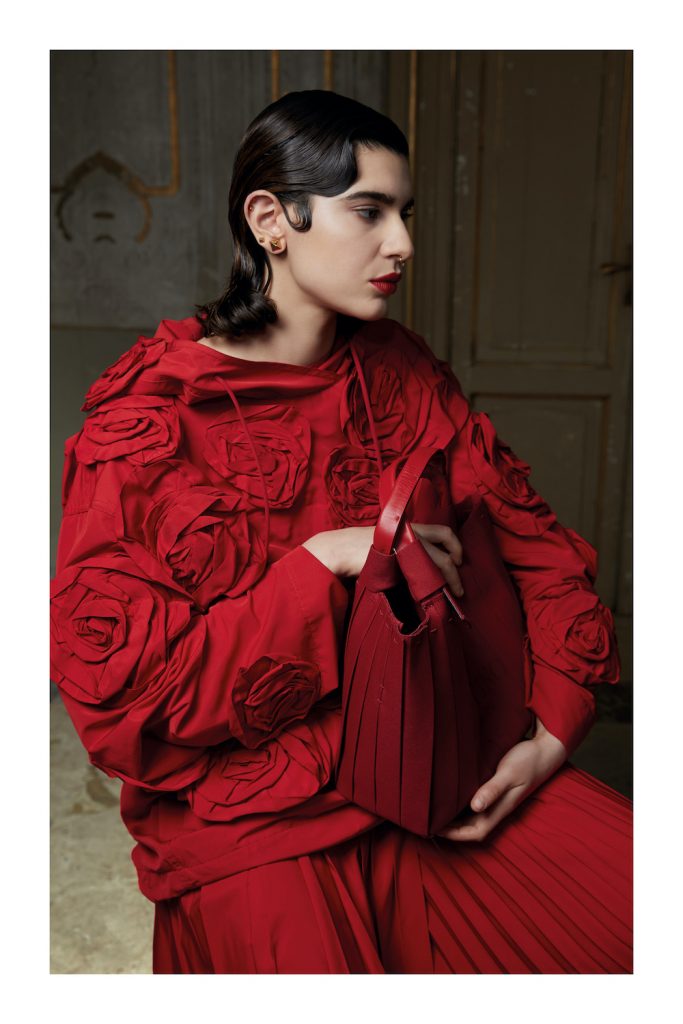 There's something special about understanding the beginnings and craft of our favourite pieces in our wardrobe, be it a bag or your favourite dress. And with knowledge comes appreciation for said pieces. In this latest instalment of Maison Valentino's Mastery Tales, Chapter 4 is an ode to the iconic rose motif of Maison Valentino.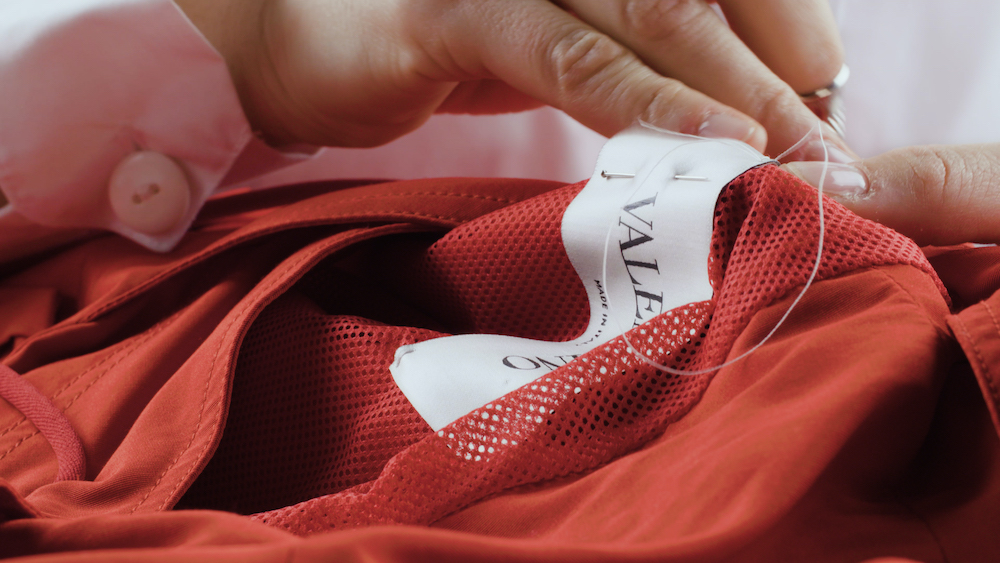 [/tps_title]
Found usually across a range of Valentino Garavani Atelier accessories, this season the red rose weaves its way into urban ready-to-wear pieces. Its magnificence blooms uninterrupted; the presence of the Maison's Couture DNA and excellence manifests through every detail. Delicate 3d rose embroideries—the very same rose embroideries that defined the timeless Valentino Haute Couture Flamingo dress from 1959—is now reimagined through the Atelier Rose Blossom Caban from Valentino's Roman Palazzo Fall 2021 collection.
The extraordinary savoir-faire of Italian artisanship and technique shine through the elevated outerwear piece, comprising 27 individual roses made entirely by hand and requiring more than 10 hours to complete the final product. In order to create the tone-on-tone rose embroideries, four strips of ribbons are sewn and moulded to achieve the desired shape before being carefully stitched in place to create a whimsical blooming motif on the caban.
Distinctive and unique, watch Chapter 4: Atelier Rose Blossom Caban of Maison Valentino's Mastery Tales here:
– – – – –
Images and video courtesy of Valentino.