On a path fraught with uncertainty, May Siu is determined to push boundaries and use her talent to achieve greatness.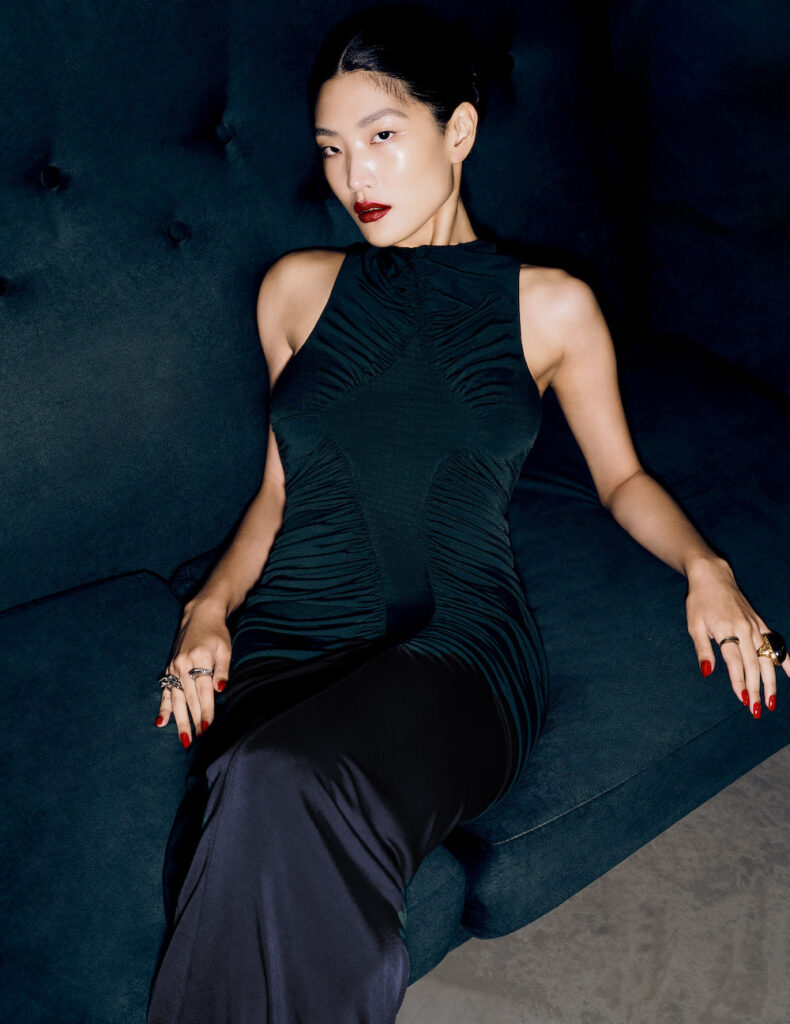 May Siu wears Saint Laurent Winter 2022 collection by Anthony Vaccarello. Projecting an opulent and timeless visual statement, the collection redefines high glamour with sinuous lines and nonchalant oversized coats.
May Siu's journey has been one of faith, hard work, and serendipitous encounters. Determined to score all her goals, the Malaysian has built up an impressive portfolio under her belt with full stride and confidence. However, much like the start of anyone who's had to begin from the ground up, May Siu too was once an uncertain youth like any other who wasn't sure if she'd be able to get this far in her career.
Introduced to fashion at a young age, May Siu had always known she would end up in the fashion industry. "I was always interested in fashion, but I wasn't sure how I fit into it," she said. In the end, it was up to her to decide how to make the most out of her situation and demonstrate resilience in the face of adversity. So, she entertained the idea of PR, styling and journalism, deciding that she didn't want to fit into the traditional parameters of the fashion industry.
Pushing the boundaries and creating new things that would soon inspire, she eventually found her love for fashion journalism and pursued it, thus shifting her life in the best way possible. "I was in Paris covering a few shows as a journalist during Men's Fashion Week in 2019 when I was scouted by a couple of casting directors—Rory Griffin and Zoard Heuze, who founded Tide Casting." They had signed her almost immediately and she was soon seen strutting the runway for Marques' Almeida, Sinead Gorey, and Katie Ann Mcguigan for London Fashion Week Spring/Summer 2020.