This season, Pretty Ballerinas teams up with none other than NYC-based illustrator, fashion collector and fashion director of The Sartorialist, Jenny Walton, for a special Spring/Summer '21 collection. Known for her edgy, quintessentially New York style and fresh takes on fashion expression, Jenny is no stranger to the creative process of designing something from scratch. "I love the whole design process. The most exciting thing is the moment when you see the first prototypes: you have created something from your imagination and see it for the first time in real life. I think it's a fascinating process," says Jenny.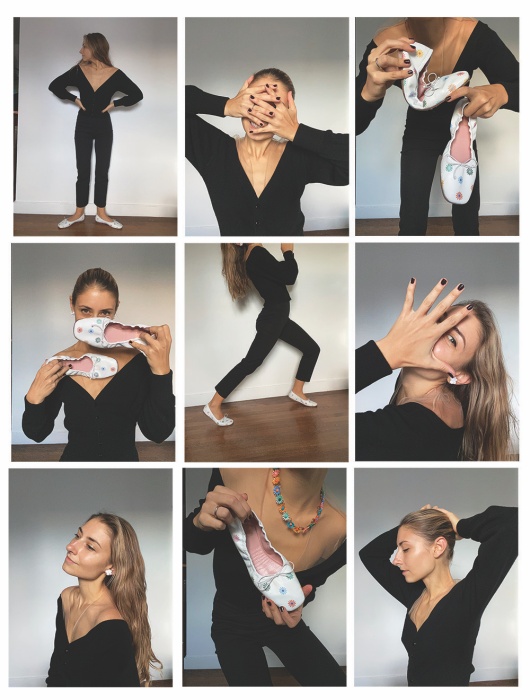 This special collection is made up of four groups of ballet flats, each crafted by way of Pretty Ballerinas' artisanal techniques and quality materials—nappa, organic cotton, leather soles, grosgrain ribbon, even Swarovski crystals—all manufactured fully on the island of Menorca, the brand's birth place.
BAZAAR takes time out with Jenny Walton as we chat exclusively about the collaboration, styling tips and life in lockdown.
How did this collaboration come about?
Pretty Ballerinas reached out to to me about the idea of collaborating together. I've always been a fan of and a big wearer of ballerina flats so I loved the idea of working together on this. My background is in design (I went to Parsons for Fashion Design and even took a shoe design class while there) so I jumped at the chance!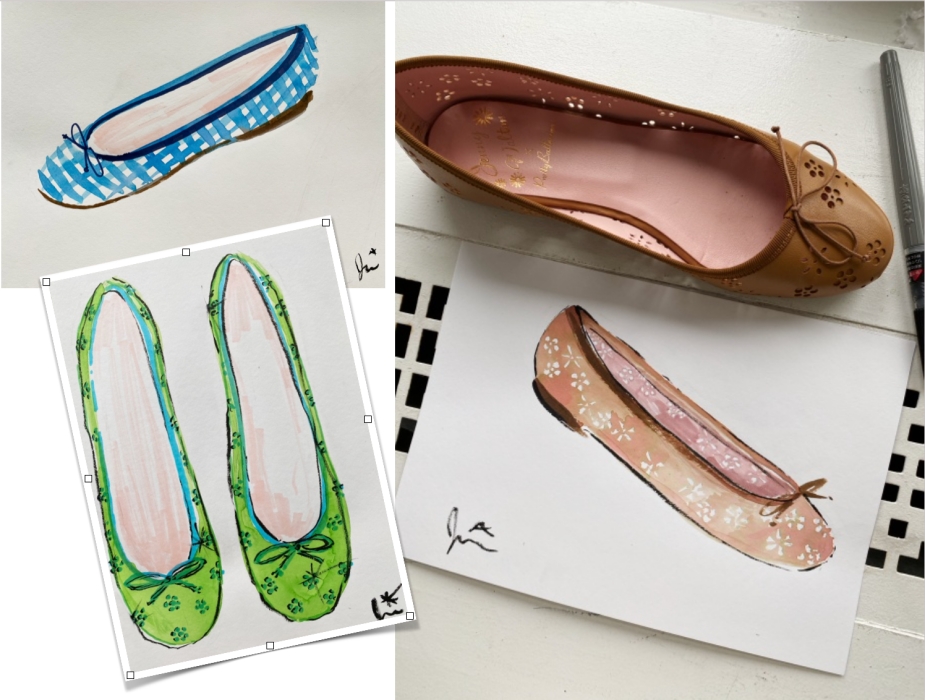 What were your key inspirations for this collection? 
My main inspiration was to take the idea of the daisy and the flower jewellery that I've created and to translate that into ballerina flats. I wanted to use already existing classic shapes and come up with interesting different translations of the floral motif. I designed a Swarovski crystal version in fantastic colour combinations, a printed, foldable ballerina flat and a cut out ballerina flat with different floral motifs.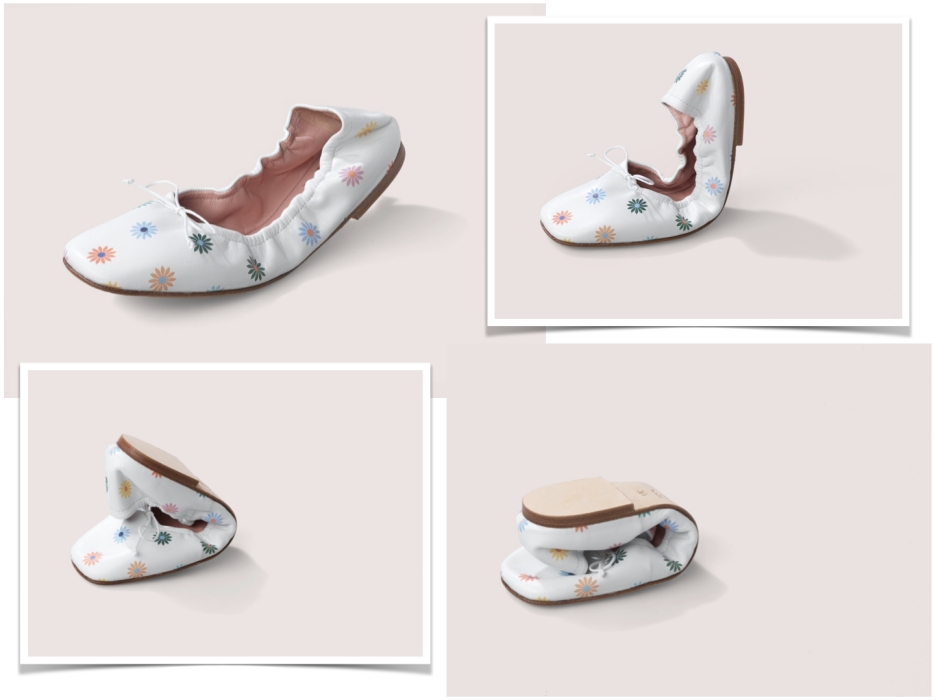 Did current trends play a role in the design of this collection? Or is this collection immune from trends?
The higher throat on the printed ballerina flat was a little more trend-driven for me, but I decided to pair it with the foldable aspect and carrying bag, inspired from a vintage sample that I found from the 1950s.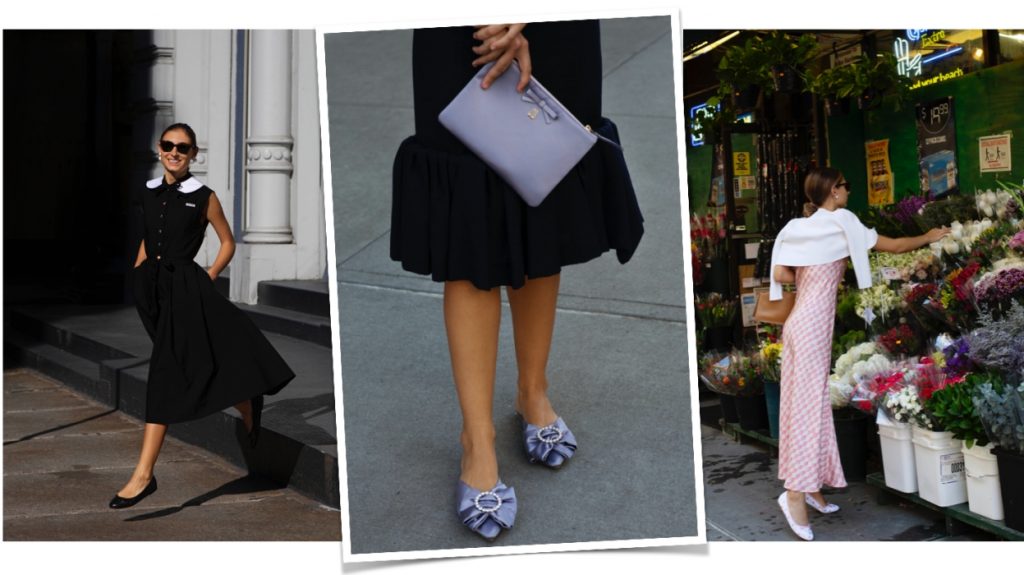 Fashion has evolved to a point where it's now common to see sneakers and flats making their appearances on the red carpet. What's the best way to pull off flats with formal wear?
I would say to go with a '50s/'60s aesthetic and style with a mini shift dress. If you're less comfortable showing your legs I think a pair of high waisted cropped black pants can be incredibly chic or of course always a long skirt in the summer is wonderful. 
Any from this collection that would be great for that?
I think the Swarovski crystal flats are perfect for evening due to the crystals mixed with the leather material. To me it's the perfect mix of dressy and casual.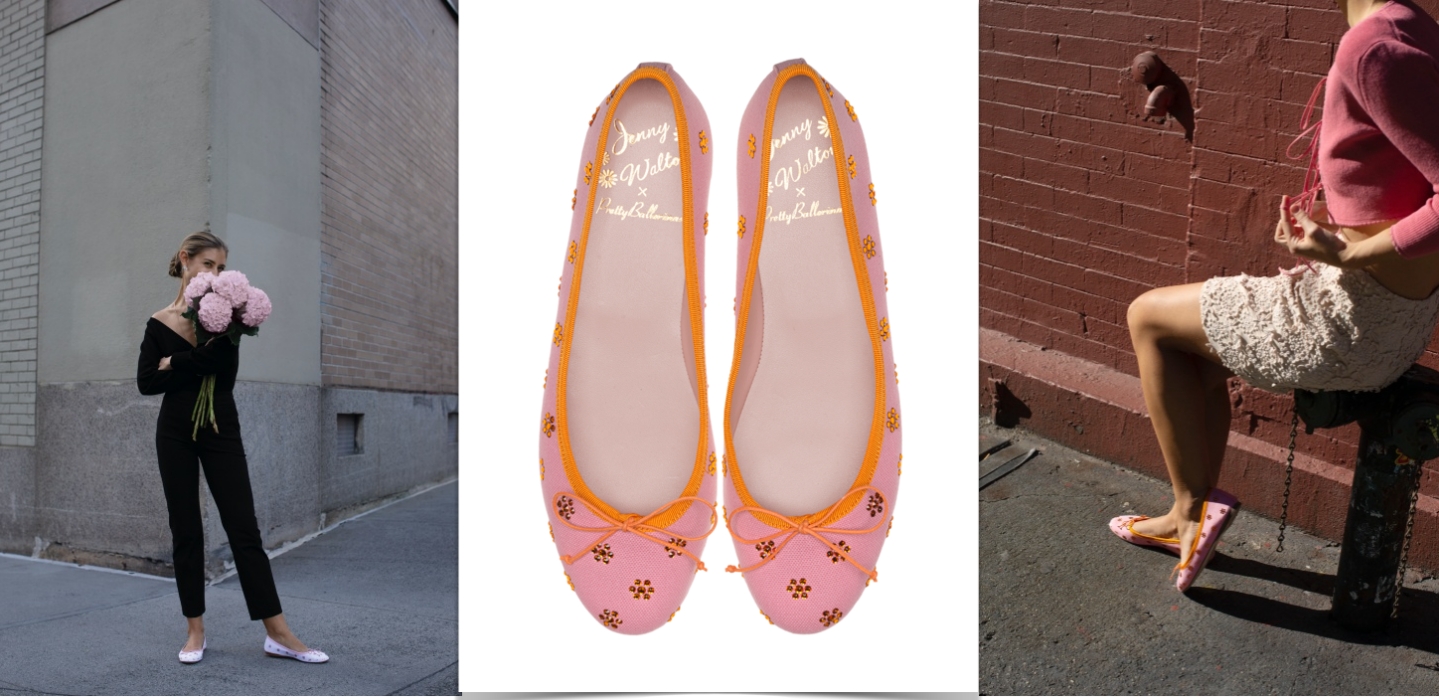 Do you have any tips on the best way to store and take care of your shoes so they'll last longer?
My husband, Scott, is a firm believer in shoe trees so I use some of those. There are a lot of great shoe repair places in the city and the key is to be proactive and take them to be resoled before they get too beaten up. 
Who are your personal favourite illustrators?
René Bouché, Rene Bouet-Williamez, René Gruau.
Which was your favourite show from the Spring/Summer 2021 season?
Prada. 
As the world is still adapting to the New Normal, getting used to life in lockdown and social distancing, what's the one life lesson you've learned from our current reality?
I think not travelling and staying home has been a wonderful change of pace for me. I loved and do love to travel and always be on the move but it's been wonderful to stay in one place and slow down a bit. This year has taught me to appreciate the time at home with Scott and my dogs, which has been a pleasure.