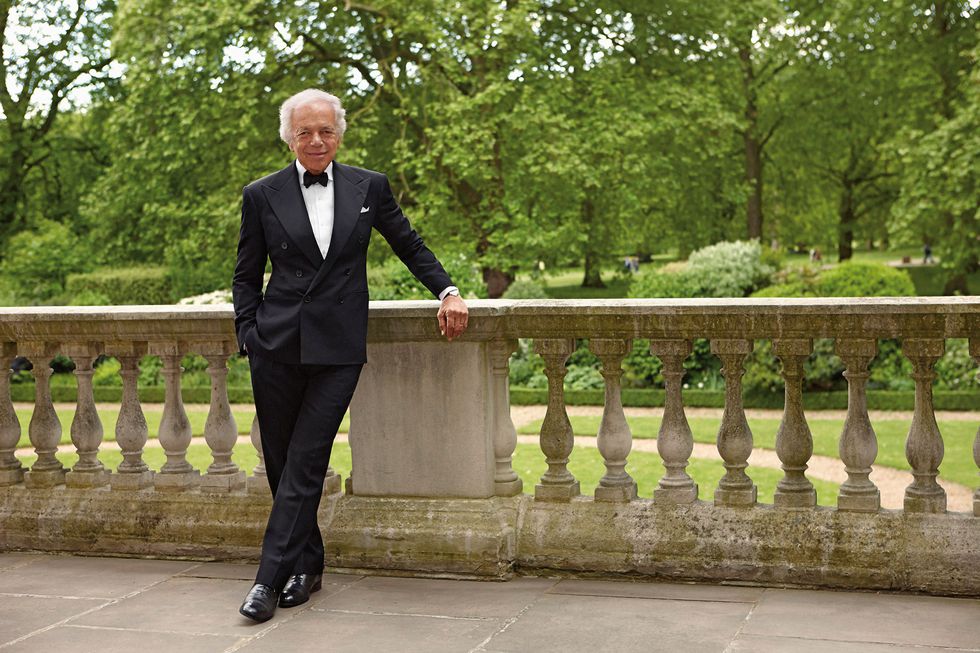 Ralph Lauren has been made an Honorary Knight Commander of the Most Excellent Order of the British Empire (KBE). The American designer will be presented with the insignia by a representative of the Queen during a ceremony next year.
A Knight Commander is one of the highest ranks in the British honour system, which recognises exceptional achievement and service to the nation, and means that the recipient is entitled to use the title of Sir, for men, or Dame, for women. An Honorary Knight Commander is awarded to those, like Ralph Lauren, who are not a citizens of Commonwealth Realms. He is the first American designer to be recognised with an honorary knighthood.
"I warmly congratulate Ralph Lauren on this award that recognises these efforts and achievements over the past 50 years," said Antony Phillipson, British consul general to New York and Her Majesty's trade commissioner for North America. "In his storied career in fashion, business, and philanthropy, Mr Lauren has played a key role in forging transatlantic cultural and economic connections. As creator and visionary of the Ralph Lauren brand worldwide, Mr Lauren has been a vanguard for the global fashion industry and American style for nearly half a century. In addition, monumental philanthropic efforts, especially in the realm of public health, cancer research and treatment in both the US and the UK, have led to benefits felt by citizens around the world."
The designer recently celebrated the 50th anniversary of his eponymous brand with a spectacular show in New York's Central Park, that was attended by many of his most high-profile friends and fans – from Anne Hathaway and Jessica Chastain, to Blake Lively, Priyanka Chopra and Rosie Huntington-Whiteley.
From: Harper's BAZAAR UK