With Daiyan Trisha, Yaya Zahir, Felicia Tavia and Fyrone Taylor.
Standout bags come and go, but with Longchamp's elegant Roseau, the bag is proving to be an essential wardrobe staple that will see you through seasonal trends. For Spring/Summer '21, the Roseau is reimagined in sweet colours and croc embossed calfskin – a sophisticated combination that makes for easy styling. Evoking the spirit of Longchamp's SS21 #TresParis, Daiyan Trisha, Yaya Zahir and twins, Felicia Tavia and Fyrone Taylor, show us how it's done.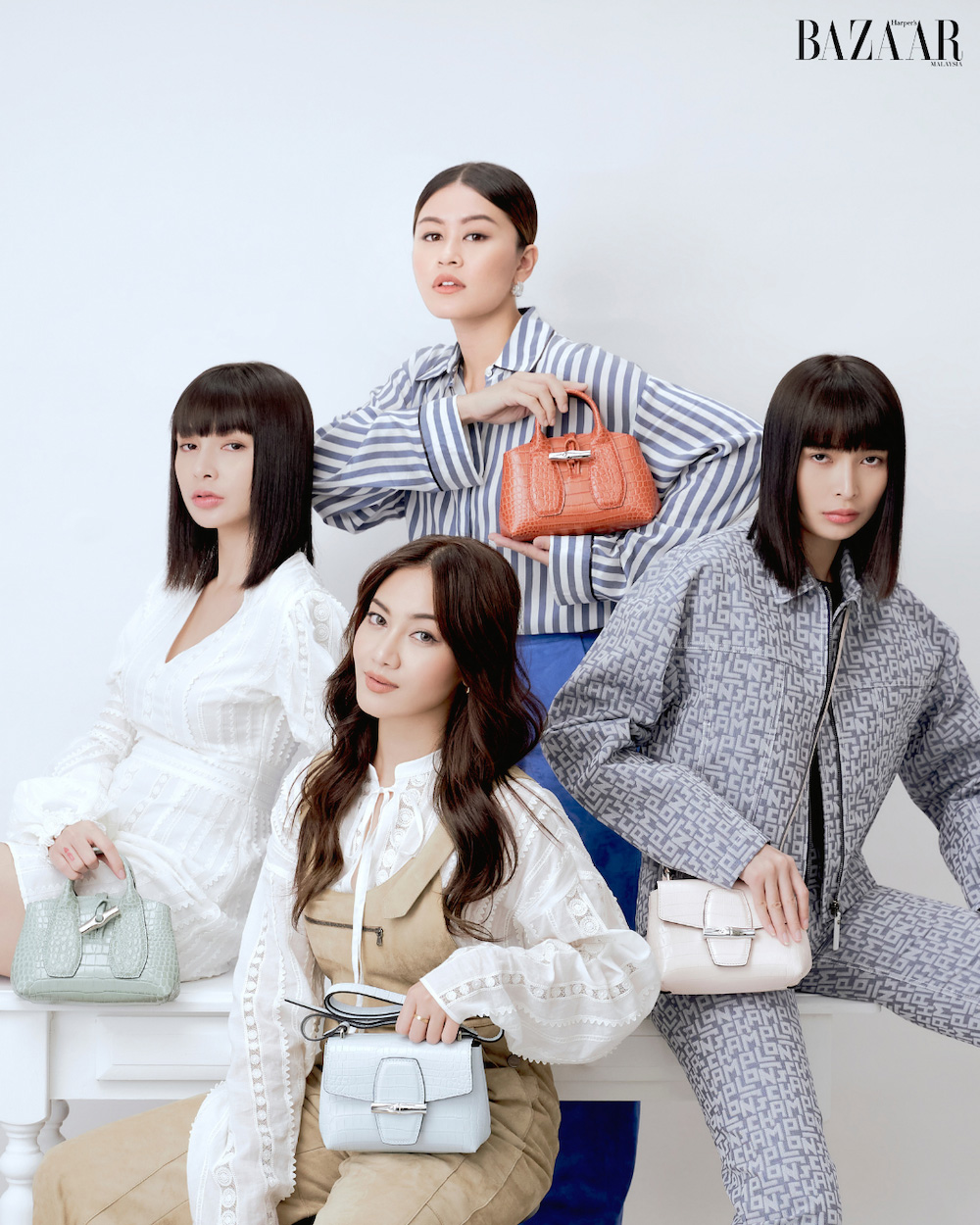 The Roseau Top Handle Bag is as irresistible as it looks: a vision of understated elegance. A true chameleon, the bag can be worn in different ways and shape-shift to complement your mood and outfit. The bag comes with a detachable strap, a feature that allows for a more casual styling. Whether you choose to carry it as a top handle or wear it as a crossbody, you will never go wrong with this contemporary piece.
Next on our radar is the Roseau Crossbody Bag. We are particularly taken with the colours Sky Blue and Powder. Feminine, sleek and elegant, the bag's adjustable shoulder strap and flexible shape are perfect for ladies looking for versatile styling and maximum comfort.
Watch the videos of our exclusive collaboration with Longchamp below:
View this post on Instagram
View this post on Instagram
– – – – –
Editor: Aziz Draim
Art Direction and styling: Ai Lim
Photographer: Edmund Lee
Videographer: Jackie Mah
Hair: Cody Chua
Make-up: Cat Yeong
Styling assistant: Alisha Azuddin
Photographer's assistant: Christine Chang
Clothes and accessories: Longchamp