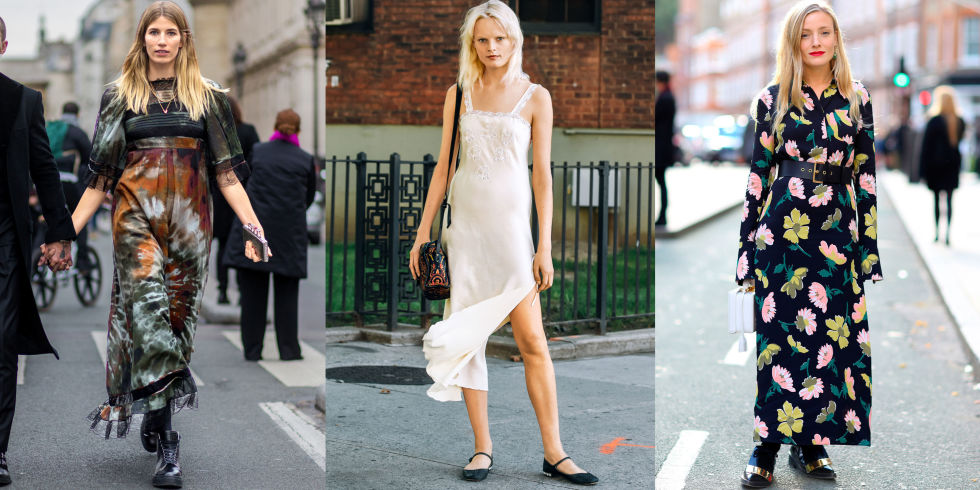 Pattern Play: The Batik Dress
For its Spring/Summer '16 runway, Valentino turned its focus to Africa, finding inspiration and textiles in embroideries, from everything in mini sheaths to ankle grazing hemlines.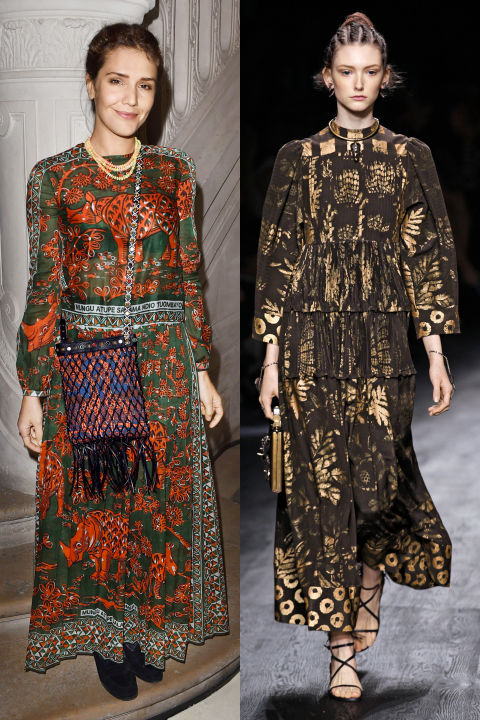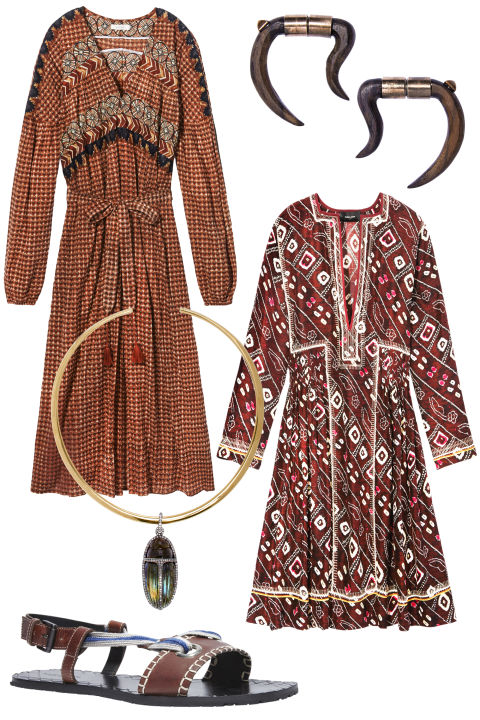 How to Wear It
All natural: Contrast a delicate, billowy outfit with wood-and-metal jewellery. For extra style points, choose pieces with antique elements.
Garden State Floral Dress
Designers found new life in the floral maxi with micro blooms in a rainbow of colours.
From left to right: Laura Hériard Dubreuil in Valentino. Caroline Issa. Kate Foley in Marni.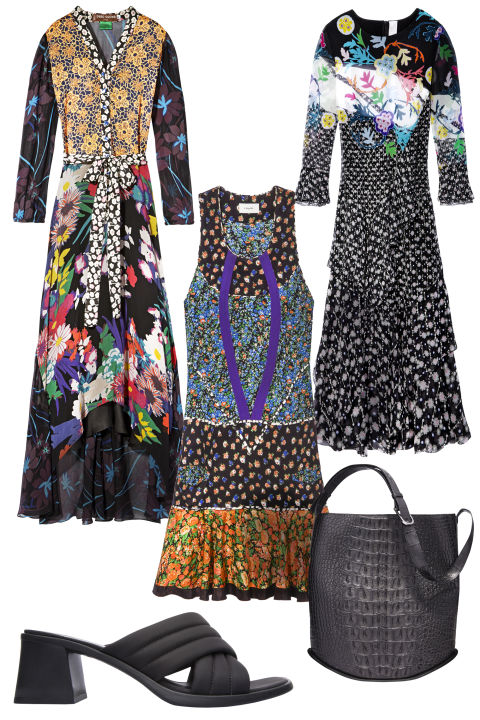 How to Wear It
Simple measures: Classic black touches with a textured twist allow bold flowers to pop.
Pale Fire: The Pastel Dresses
Whether you're hitting the city streets or the countryside, a sorbet-hued gauzy gown should be your summer fling.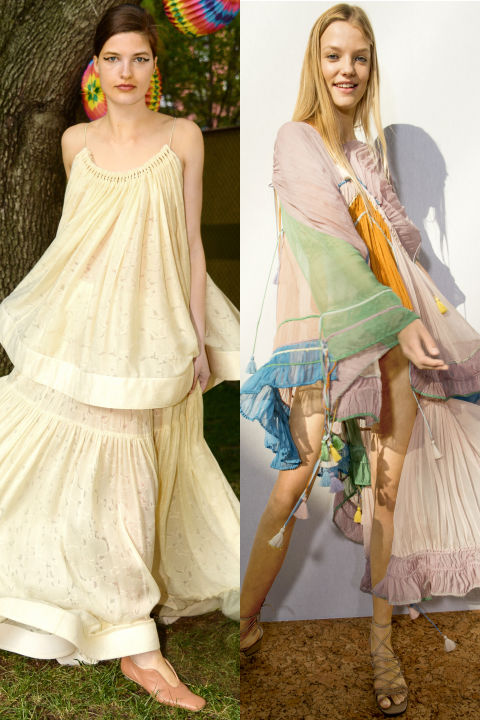 From left to right: Stella McCartney Spring '16. Chloe Spring '16.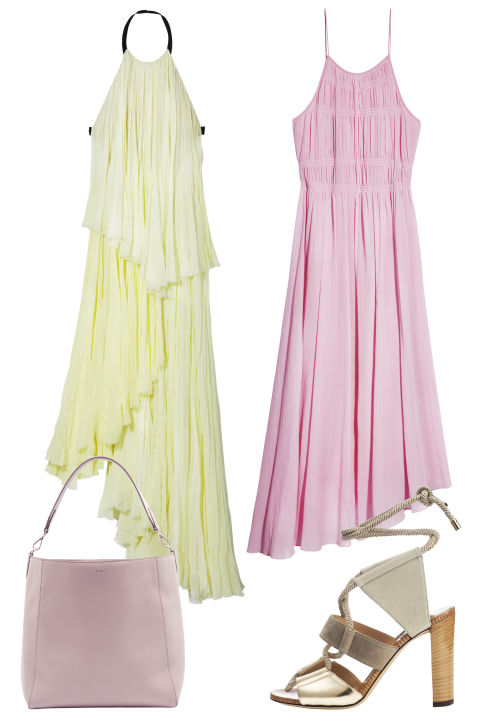 How to Wear It
Nude attitude: No matter the time or place, a blush-toned bag and a neutral block heel can be worn in rotation.
Slip Away: The White Dress
Fashion is taking its cue from Kate Moss and Courtney Love with a revival of the white slip dress. The boudoir-born style calls for flat sandals and a sun-kissed glow.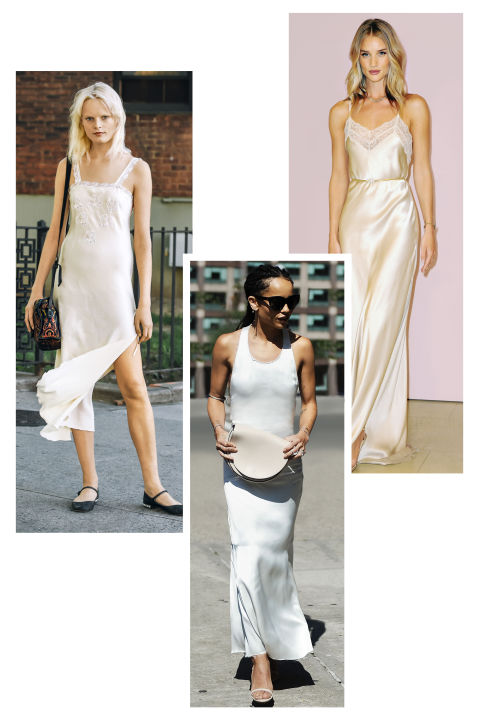 From left to right: Hanne Gaby Odiele. Zoë Kravitz. Rosie Huntington-Whiteley.
How to Wear It
Nude attitude: Elevate a slip dress with a charm bracelet or a chunky gold shoe chain
Rinse Cycle: The Tie-Dye
Tie-dye gets a chic upgrade when cut in streamlined silhouettes like a pleated shirt dress or a belted shift. Right on.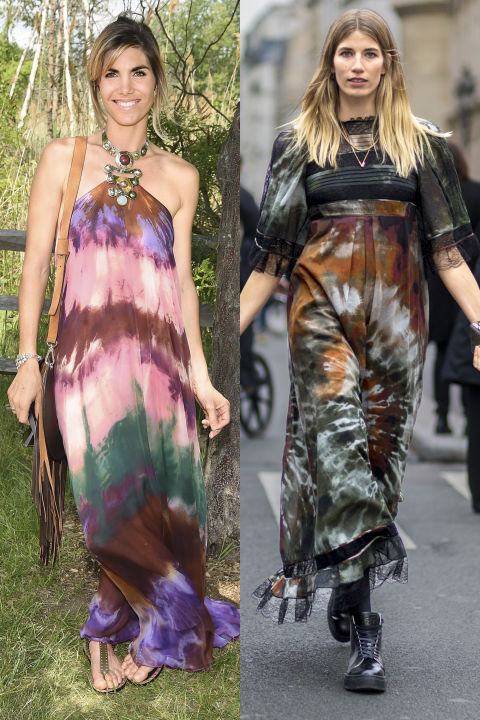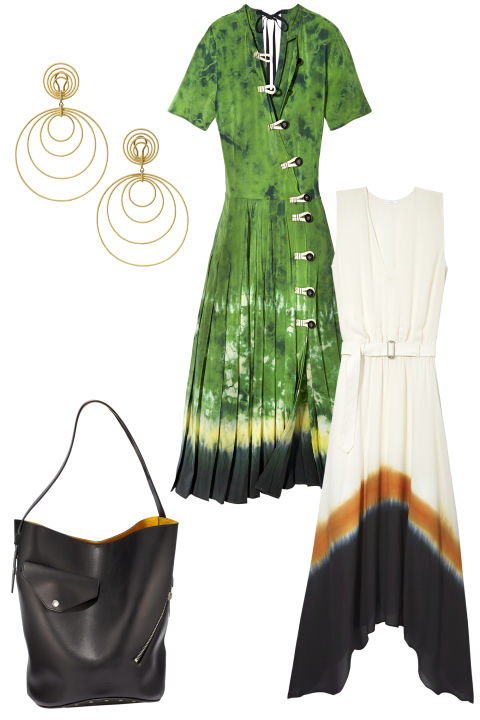 How to Wear It
Ms. Clean: Keep it minimal with modern gold-and-diamond hoops and a black bucket bag.