Is there any other treasure that comes to mind when one thinks of the ultimate symbol of love and devotion than a sparkling Tiffany engagement ring? That's right — nothing else in jewellery captivates quite as strongly. Therefore when Tiffany & Co. announces the launch of a new engagement design, our ears couldn't help but prick up.
A TRUE ICON … A new addition joins the Tiffany & Co.'s celebrated engagement collection, a collection which included the six-prong setting, named the Tiffany® Setting — an enduring representation of love around the world. This 2019, the House introduces a physical expression of 21st-century love through its latest engagement design: Tiffany True.
"Since 1886, Tiffany has symbolized love and commitment with the invention of the original Tiffany® Setting," explains Tiffany & Co. chief artistic officer, Reed Krakoff, "Now, the launch of Tiffany True with its unique setting and expert cut, is a supreme expression of modern love."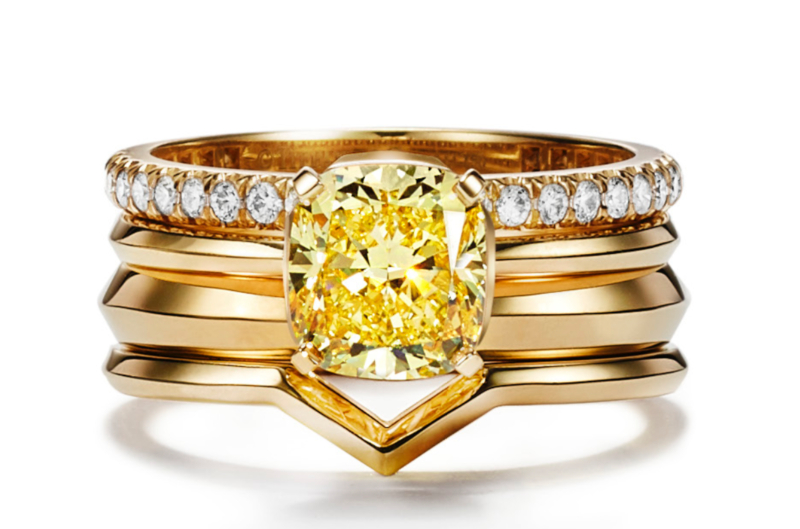 BEAUTY ABOVE ALL … With predetermined factors like clarity, carat or colour that can impede on how a diamond ring shines — Tiffany focuses on what can be controlled: the cut. By employing the best artisans, the Tiffany True features an innovative fancy-cut diamond which showcases more surface area and thus more shine and luster.
In true Tiffany tradition, the Tiffany True advocates for beauty rather than the weight of a diamond.
THE DEVIL IS IN THE DETAILS … The design of the Tiffany True ring is in the form of a discreet and minimal "T" which is a fine personal detail that can be appreciated by its wearer. The geometric lines and ultra-fine details reflect the modern woman and her needs for an understated yet luxurious piece. Crafted to sit low on the finger, the delicate band of this ring allows the shine of the diamond to take the stage and the elegant prongs of the basket are also designed to blend seamlessly into the diamond. What else is there to ask for?
DIAMONDS WITH A CONSCIENCE … After several decades of being a leader in premium jewellery, it comes to no surprise that Tiffany & Co. go leaps and bounds to ensure that their gems are sourced and produced ethically. From collecting the diamonds from an approved mine to then being cut at a state-of-the-art workshop, the Tiffany True diamond is part of an honorable process.
The Tiffany True launches as part of Tiffany & Co.'s Believe In Love campaign. Available in a white, Tiffany True cut diamond set in a platinum band, or in a Fancy Yellow cushion modified brilliant diamond set in an 18k gold band — the Tiffany True launches worldwide this 2019.