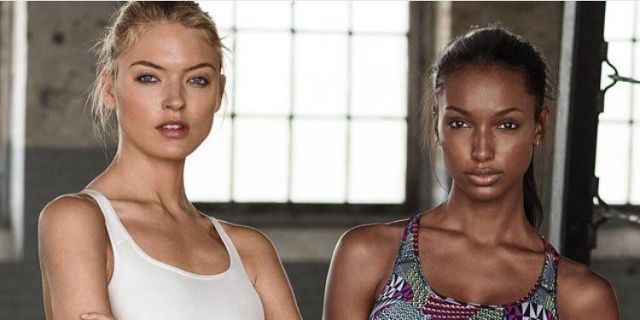 Image: Instagram/Martha Hunt
It's never too early to hit the gym…
Or too late.

Staying in all day is no excuse to skip your workout…
And neither is going on holiday.
Ballet can be your best friend…
But equally, so can boxing.
A video posted by Gigi Hadid (@gigihadid) on
When you aren't sure you can face another gym session, a mascot can help…
And so can printing your motto on your kit.

When all else fails, get some professional help…
Or bring friends.
Remember fitness should be fun…
But never forget, there may be blood.
And finally, posing for the cameras can count as a workout, but only if it's really, really impressive.
Via: HarpersBazaar.com