French fashion label Vionnet will go through a process of voluntary liquidation so that it can relaunch itself as a sustainable brand. Chairwoman and creative director Goga Ashkenazi has explained the need for the house to completely restructure itself in order to fully commit to the cause of sustainability.
The label – which has been in operation since it was founded in 1912 – announced in a press release today that Vionnet Srl and its holding company NVO Srl will close operations in an effort to restructure itself and relaunch as a sustainable company. Ashkenazi added, in an interview with WWD, that the brand will only be away for one or two seasons at most.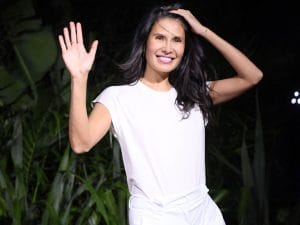 Earlier this year, Vionnet launched a sustainable collection in collaboration with British artist Marc Quinn, of which 50 per cent of the profits went towards a charity that works to help clean up the world's oceans. This, Ashkenazi explained, was the first step in realising how much needed to be changed at the company if it wanted to truly support sustainability.
"That was just the first step, but I actually realised we should have completely restructured the company to be absolutely credible in our revolution," she said. "Being trendsetters, being people influencing other people's decisions, I think we have the responsibility to commit to the sustainable cause and try to have an impact on this world."
When Vionett is relaunched, it will not follow the traditional fashion-week show schedule but will instead focus on developing the "conceptual collections transcending fashion and its fixed schedules".
From: Harper's BAZAAR UK