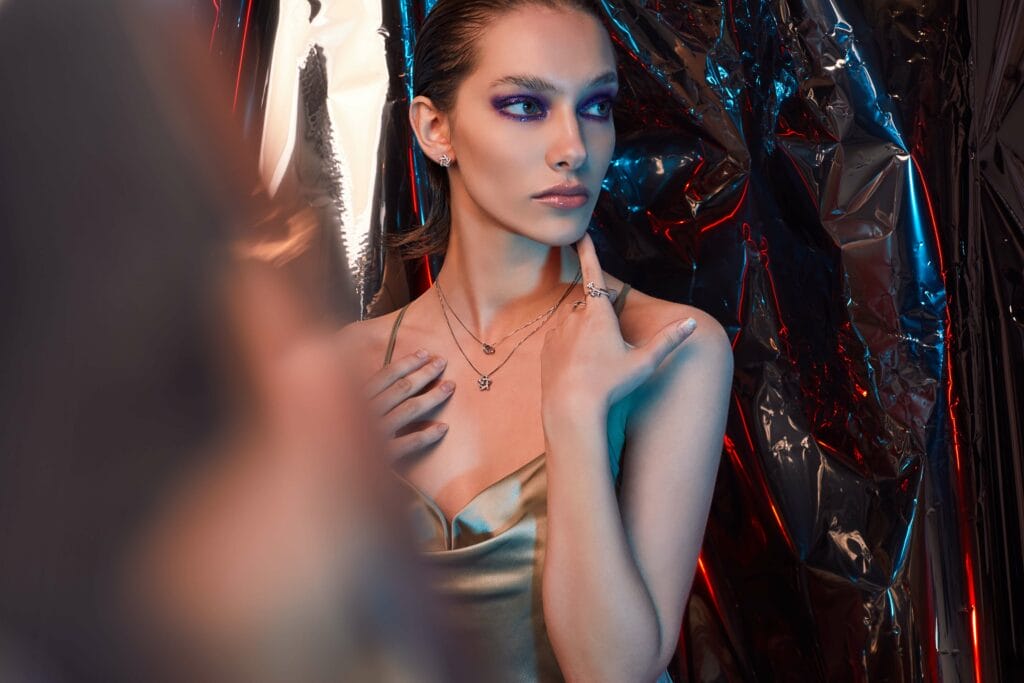 Better watch out – the holiday season is coming with lots of gifts so good you'll want to keep them all to yourself. The countdown to Christmas has never looked more fabulous than with the unveiling of Diamond & Platinum's limited-edition holiday collection.
No stranger to creating dazzling pieces for festive seasons, this Christmas, Diamond & Platinum curated a celebratory collection that captures the magic and light of the holiday season. Made with exceptional craftsmanship, each of the new pieces evokes chicness, elegance, and festiveness that will delightfully add a touch of glamour to any outfit. So, there's no reason not to add these new creations to your wish list to spruce up your wardrobe.
In accordance with the festive season, the jeweller fashions its holiday collection with 10-karat as well as 18-karat white gold and rose gold. Bringing diamonds to the forefront, the collection is strung together with glistening allure. From 10-karat white gold diamond earrings to a stunning diamond pendant and a 10-karat rose gold Divine Angelle diamond necklace, the jeweller's new iconic sparklers are also perfect for gifting your loved ones.
Light as a cloud, each of Diamond & Platinum's newest icons will take centre stage at any soiree with their elegant, timeless and super-sleek lines as well as their impeccable setting. Dubbed the very best and most festive diamond-drenched jewellery, the receivers of these creations will surely deck the halls in shimmering style.
Notable pieces in the collection that are a force of nature include their Stellar diamond pendant and earrings that are set with 10-karat white gold. Whether it's worn as a statement piece or layered with pendants for maximum impact, these new shining works of art are sure to bring joy and wonder to your or your loved ones' festive celebrations.
Discover more about the collection in-store and online at eshop.diamondnplatinum.com/
All images courtesy of Diamond & Platinum