That's right. Hublot's Big Bang E Gen3 Black Magic was spotted on Gal Gadot in the latest action flick 'Heart of Stone'.
Starring Gal Gadot in the newly-released action flick 'Heart of Stone', the film has dominated Netflix's Top 10 list since its worldwide release on 11 August.
In case you missed it, we also interviewed Jamie Dornan on his experience filming the movie. Check it out here. 
What is Heart of Stone about?
The film centres around Rachel Stone (played by Gal Gadot), a spy employed by a covert organization. Her mission is to stop the agency's highly potent and hazardous AI technology from being acquired by the wrong people. Notable stars from the film include Jamie Dornan, Alia Bhatt, and more.
Gal Gadot spotted in Hublot
Watches have undoubtedly established themselves as the ultimate companions. In the film, Gadot sports the stylish and durable Hublot smartwatch on her wrist throughout the film. The 44mm Big Bang E Gen3 Black Magic is designed with micro-blasted and polished black ceramic construction, combined with a black structured lined rubber strap and is equipped with the Wear OS by Google technology (Wear OS 3).
For a closer look, take a peek at the watch worn by Gal Gadot in the film here.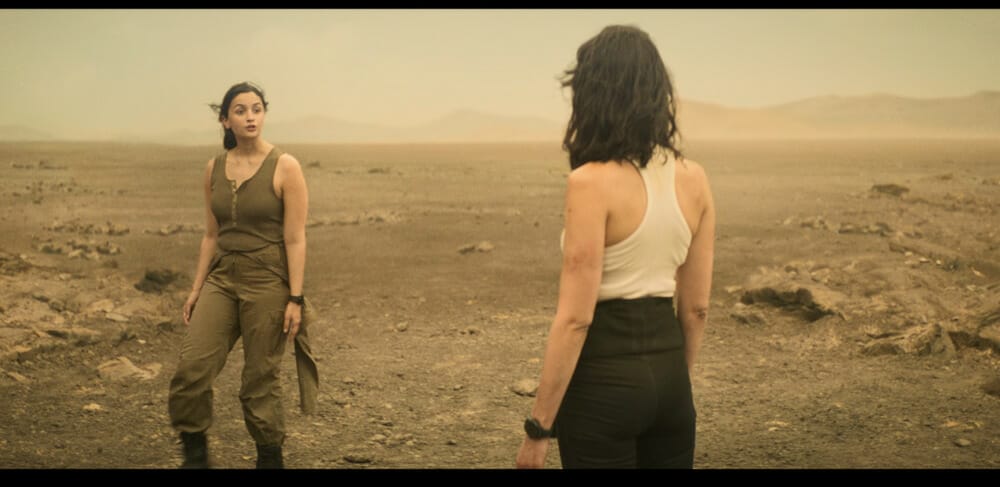 Heart of Stone is available to stream on Netflix here.