Founder of Wanderlust + Co, Jenn Low takes us inside their new store in Sunway Pyramid and speaks to us about her life, career, and fashion.
From celestial trinkets to cosmic fine jewellery, the local powerhouse, Wanderlust + Co needs no introduction to fashion darlings and jewellery enthusiasts alike. Celebrating 12 magical years, the homegrown brand has become everyone's go-to jewellery brand for necklaces, rings, earrings, and bracelets over the years. The founder, Jenn Low has turned her pride and joy into a sensational bejewelled company and now she has upped her ante by opening Wanderlust + Co's second store in Sunway Pyramid.
BAZAAR had the pleasure of touring their newly opened store, while also catching up with Jenn Low on her life, career, and fashion.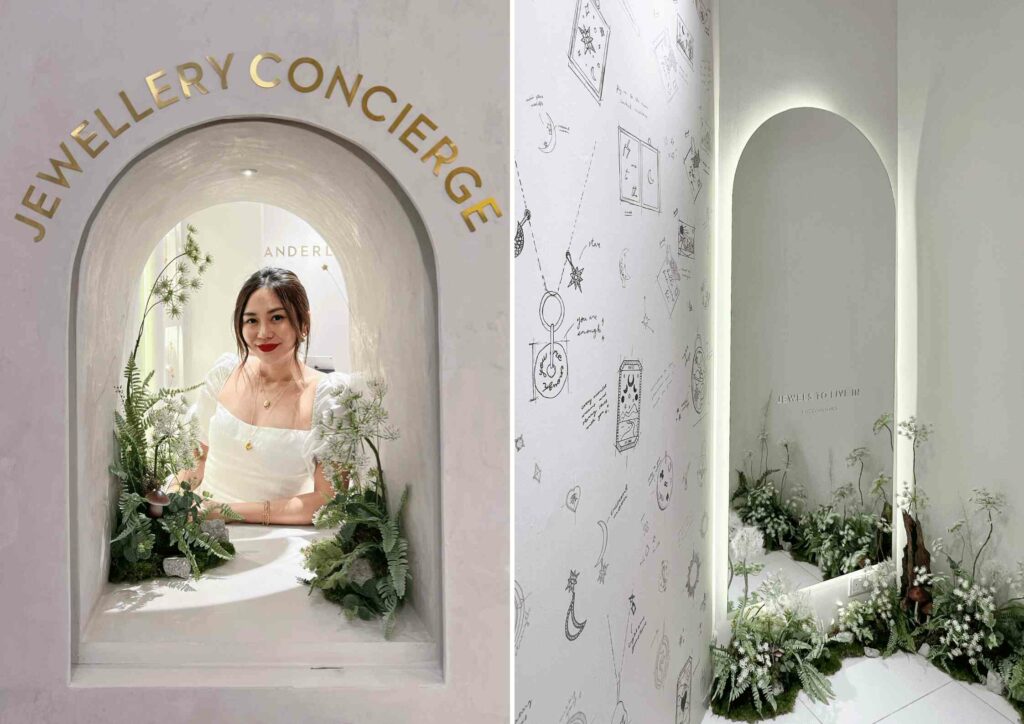 What drew you to jewellery?
I've always been drawn to fashion – especially accessories as they can transform any outfit. The idea of starting a jewellery brand started when I was in my early twenties while working in Australia. I realised that a digital jewellery brand wasn't a thing yet, which sparked an interest in me to dive deeper into it.
I was passionate about designing jewellery pieces that were trendy and affordable while also being kind to your skin as well as the planet. 12 years later, this passion has led me to build a global jewellery brand, and a community of fans whom we fondly call our #WCOgirlgang.
What do you want people to feel when wearing your jewellery?
Wanderlust + Co's vision is all about creating trendy, affordable jewellery inspired by intuition and individuality. This ethos is reflected in the energy of our unique yet wearable pieces, which serve as positive daily reminders for the wearer. My team and I are passionate about the storytelling behind each collection and pieces. We want our #WCOgirlgang to have pieces that not only look good, but also to feel good in!
What are your thoughts on the jewellery industry?
There is a lot to be excited about when it comes to the jewellery industry, be it trends, collection storytelling, the community, and everything in between. I strongly believe in creating jewels that are kind to your skin and the planet. So, we work only with BSCI certified factories using only our signature recycled brass or 925 sterling silver base, 14-karat gold plating or 14-karat gold vermeil.
I do hope to see more brands of the future prioritise people and the planet.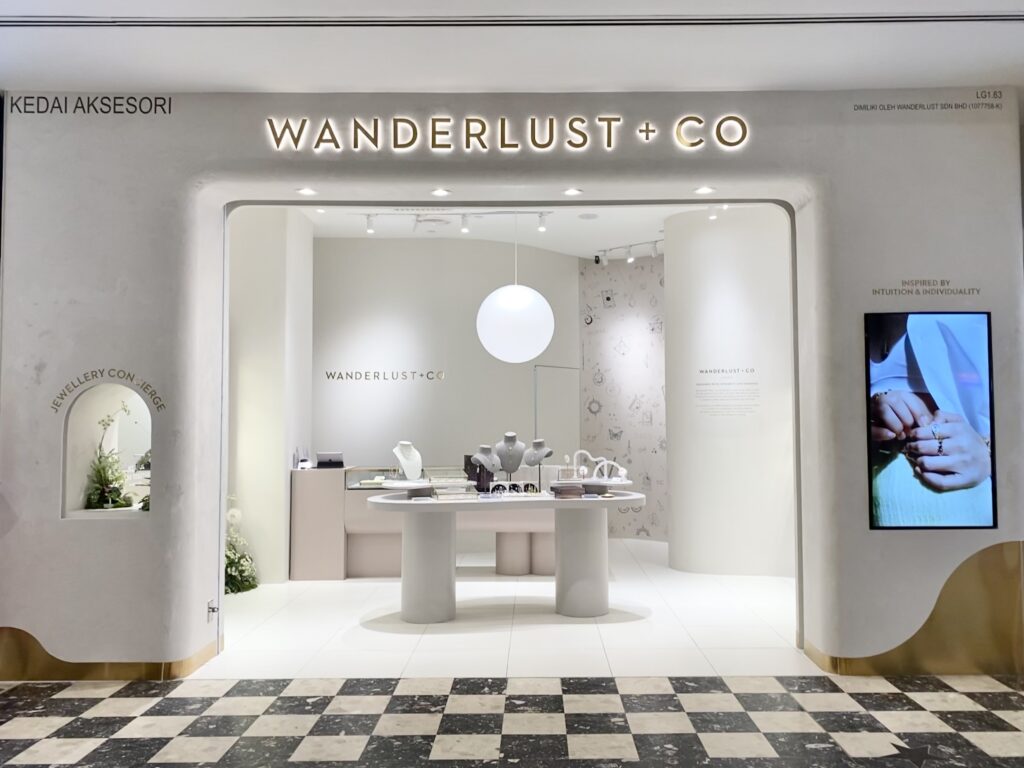 Where do you get your inspiration from for all your collections and what do you do if you ever run out of ideas?
I am very much inspired by why people buy and wear jewellery, and the moments that it celebrates. My team and I always keep our eyes and heart to any new style trends, ideas and possibilities! Anything celestial and cosmic is also a key iconic element in all our bestsellers.
What's your process like, and how long does it take to conceptualise a new earring, necklace or a bracelet?
Our 6 months design journey begins with my creative team and I, starting with a muse and the energy of what we would like the collection storytelling to be. We begin with hand sketches, before turning the jewel designs into digital drawings.
The sampling and production process then takes another 4 months to perfect, making sure every single detail meets our expectations. Our sketches are brought to life by a wax mold formulation, before going into casting and polishing. After all that, our HQ team then wear-tests the pieces for 30 days, ensuring only the best for our #WCOgirlgang.
Tell us more about your new store opening – the making of, inspiration, narrative, and the designs.
My team and I are so excited to open our doors in Sunway Pyramid as there's so much we can learn from this offline retail journey chapter. We were inspired by the idea of having a Zen minimalist ambience. Our favourite iconic feature includes our jewellery concierge space designed in an arch window at the front of the store.
For optimal customer flow and discovery, we're also the first jewellery store in Malaysia to utilise magnet wall displays to house all of our bestselling pieces. We also have curated modular earring stands to make trying-on pieces more accessible for customers. As you venture through the space, you'll find a customised wallpaper that features original hand-sketched designs – definitely a favourite corner of mine.
What's the one thing you'd like to change in terms of the way you run the business if you could turn back time?
If I could turn back time, I would tell younger Jenn that growth takes time, and challenges will happen occasionally. When it comes to leadership, I've learnt over the years that putting our heads and efforts together, and working on solutions instead of dwelling on our mistakes is the best way to move forward and overcome adversities. Having gone through these experiences has allowed me to be a better leader of my team, showing me that there's more to life and my mindset, plus what we can do as people.
How has Wanderlust + Co evolved from the beginning till now? 
Wanderlust + Co has grown a lot throughout its 12 years. In the beginning stages, I started the brand's website on my own via WordPress, as well as teaching myself to use photoshop to edit each photograph of the jewels on my bedroom floor. Fast forward to today, I'm so grateful to have a team with us – inspiring and growing together. It truly feels like a dream to be able to build a global jewellery brand with an Asian-female-centric team!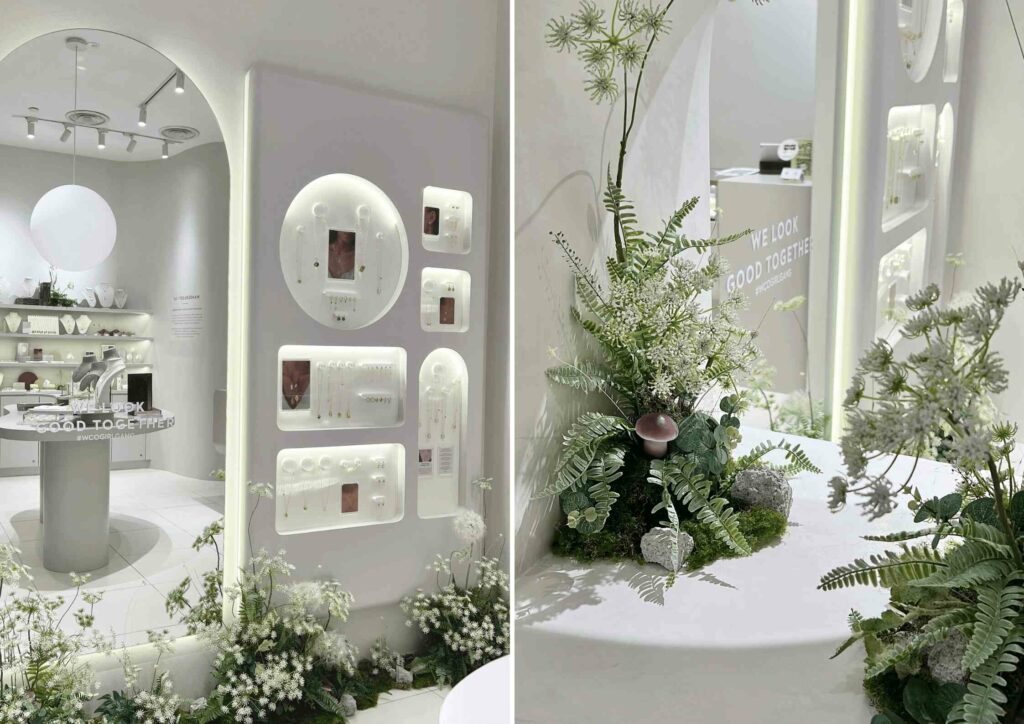 If you had to choose the top three defining moments for the brand, what would they be?
There were many pinch-me moments throughout the brand's 12 years that I'll always be grateful for as it played a part in allowing us to grow and journey along as a global jewellery brand. But, the three defining moments would be love from the media, our journey in sustainability, and growing our offline stores.
We've been ever so lucky over the years to have strong beautiful women wear our jewels like Gigi Hadid, Jessica Alba, Chrissy Teigen, Chriselle Lim, Aimee Song – which is amazing to look back on, all these years later.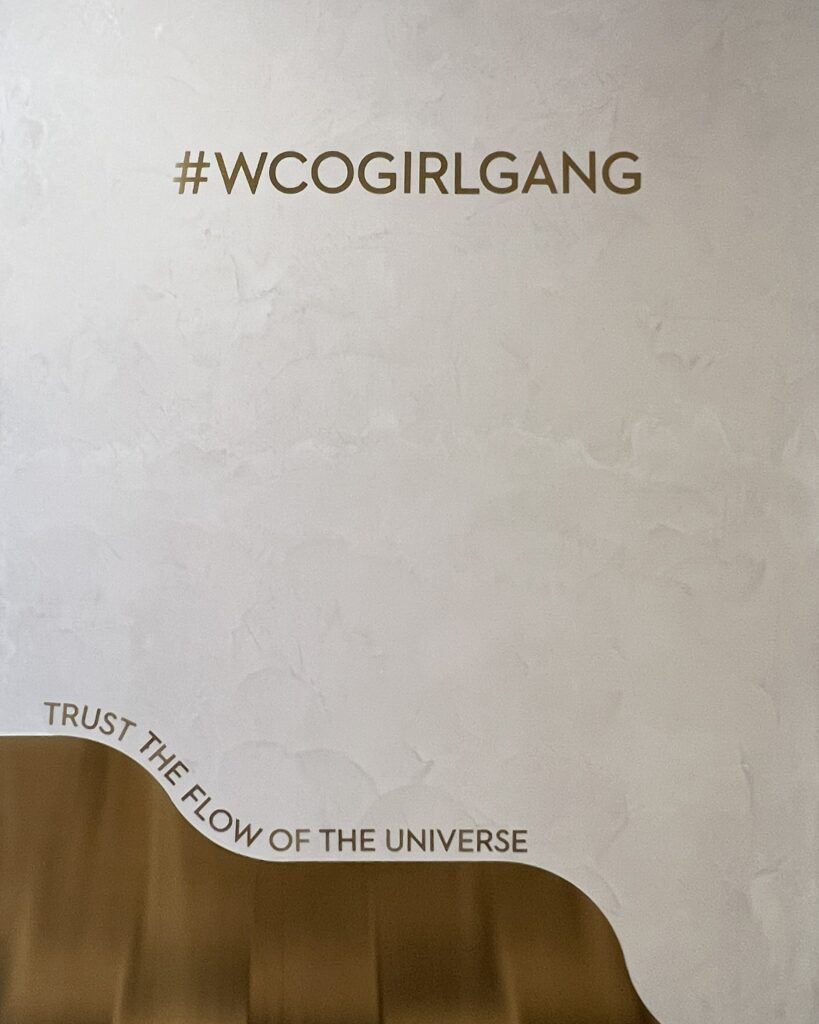 What's your vision for the future of your brand?
It still feels so surreal that the brand has grown into what it is today. 12 years later, we're still learning and growing together. I would love for the brand to explore more pop-ups and experiential moments for our #WCOgirlgang community in more dynamic and creative ways. Having an offline store out of Malaysia is also on my wish list for the brand.
Do you have a most treasured item in your personal jewellery collection?
If I had to pick one, I'd say my personalised nameplate necklace with both my kids' names, Olivia and Oscar! It's a keepsake of mine that I always reach for time and time again. Both Olivia and Oscar are such constant joy givers, and such happy children. Whenever life starts to feel complicated, their smiles help me reprioritise on what's truly important, and the values that should ground us in our every day.
What's your jewellery philosophy? How do you like to wear your favourite pieces?
I'm such an enthusiast for stacking and layering jewellery pieces! When it comes to styling necklaces, I love pairing a shorter chain necklace with a longer pendant necklace. As for my wrist stacks, I love stacking my demi-fine bracelets as they're perfect for everyday wear.
All images courtesy of Wanderlust+Co