From Colleen Hoover's It Starts With Us To Emily Henry's Book Lovers, here are the best romance books of 2022.
Whether you're sad or happy, romance books can turn things around, even when the world is at its dreariest. The genre reaffirms the belief that anyone — no matter who they are — can find not only love but also a happily ever after as well as hope. From utter hatred to full-blown obsession tropes, romance books are heartbreaking, heartwarming, and steamy tales you should add to your bookshelves.
The genre has had an exceptional year — one of its best of all time, so below we've rounded up the best romance books of 2022.
Icebreaker
By Hannah Grace
This sports romance follows Anastasia Allen, a competitive figure skater and Nathan Hawkins, the captain of the hockey team who is forced to share a rink when a misunderstanding happens. Nate and Stassie find themselves stuck together in more ways than one – eventually, igniting sparks between them. This TikTok sensation is a must-read!
Book Lovers
By Emily Henry
Winner of the Goodreads Choice Award 2022 for 'Romance', this enemies to lovers book will have you swooning. The book follows author Nora Stephens who keeps bumping into her rival, Charlie Lastra, a bookish brooding editor from back in the city. It would be a meet-cute if not for the fact that they've met many times and it's never been cute. But, as they are thrown together again and again, they start to uncover more about life, love, and joy.
Reminders Of Him
By Colleen Hoover
After becoming a sensation on TikTok with her novel It Starts With Us, Colleen Hoover drops another heart-wrenching story that leaves you sobbing and smiling. This novel follows Kenna Rowan who returns to the town where her 4-year-old daughter lives after serving time in prison for a tragic mistake. However, everyone in her daughter's life is determined to shut her out, making it hard for her to rebuild the bridges she burned.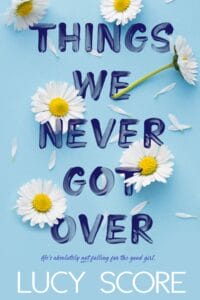 Things We Never Got Over
By Lucy Score
A little bit quirky, funny, and romantic, this romance book follows Naomi who unexpectedly gets stuck in town with no car, no job, no plan, no home, and her 11-year-old niece. While figuring things out, she ends up getting help from the town's brooding, grumpy, and handsome man, who ends up rocking her and his world in more ways than one. On top of the romance, this book also has a side of mystery to it.
Every Summer After
By Carley Fortune
This second chance romance book is a stunning, nostalgic piece about friends who turned lovers. Told over six years and a one-weekend timeline, the book follows Percy and Sam's story of how their friendship turned into something breathtakingly more before it fell spectacularly apart.
It Starts With Us
By Colleen Hoover
Before you crack the spine of this book, you'd need to read its, predecessor, It Starts With Us. Switching between the perspectives of the beloved characters, Lily and Atlas, this sequel picks up right where the epilogue of the first novel. Lily and her ex-husband, Ryle, have just settled into a civil co-parenting rhythm when she suddenly bumps into her first love, Atlas, again. However, Ryle is still very much a part of her life and unfortunately, Atlas is the one man he hates being in his ex-wife and daughter's life.
Terms And Conditions
By Lauren Asher
Think workplace romance, a marriage of convenience, and fake-dating all roped into one book – it's undoubtedly a romance novel you can't miss out on. This book follows Declan and his assistant Iris, who gets roped into getting married to one another so that he can get the CEO position at his family's media empire. But, one thing led to another, and they both end up not being able to fake everything they feel.
The American Roommate Experiment
By Elena Armas
If you're a fan of Elena Armas's first debut novel, The Spanish Love Deception – this follow-up novel will capture your heart. The story follows Rosie Graham who had to move into her best friend Lina's apartment after her ceiling crumbled on her. But Rosie doesn't know that Lina has already lent her apartment to her cousin Lucas, who Rosie has been stalking on Instagram for the last few months. They are then forced to share the same apartment and along the way they find themselves unable to resist the attraction. This is a god-tier forced-proximity romance will have you grinning so hard at the pages!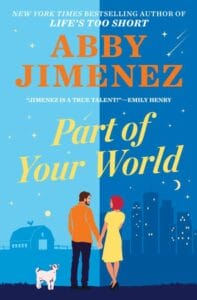 Part of Your World
By Abby Jimenez
After a wild bet, gourmet grilled-cheese sandwich, and cuddling a baby goat, Alexis Montgomery has had her world turned upside down. The cause: Daniel Grant, a ridiculously hot carpenter who's ten years younger than her and as casual as they come—the complete opposite of sophisticated city-girl Alexis. And yet their chemistry is undeniable. Bringing Daniel into her world is impossible, and yet she can't just give up the joy she's found with him either. With so many differences between them,  Alexis have to choose between her world and his.
King Of Wrath
By Ana Huang
If you're a big fan of the Twisted Series by Ana Huang, then you'll love King of Wrath. This page-turner is a steamy billionaire and arranged marriage romance that will have you dreaming of one. The story follows Vivian Lau who ends up being arranged to betroth Dante Russo. While the rude, elusive Dante isn't her idea of a dream partner, she agrees to their arranged marriage out of duty. However, after getting to know him, she ends up falling in love with her fiance.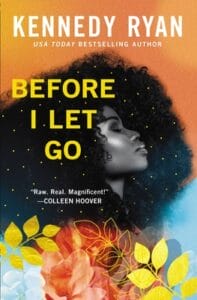 Before I Let Go
By Kennedy Ryan
Their love was supposed to last forever. But when life delivered blow after devastating blow, Yasmen and Josiah Wade found that love alone couldn't solve or save everything, even their marriage. This book depicts a great story about hope, healing and loving someone for a lifetime.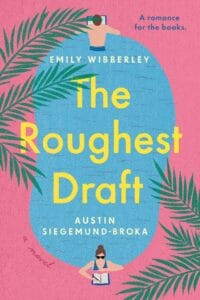 The Roughest Draft
By Emily Wibberley
Three years ago, Katrina Freeling and Nathan Van Huysen were the brightest literary stars on the horizon, their cowritten books topping bestseller lists. But on the heels of their greatest success, they ended their partnership on bad terms, for reasons neither would divulge to the public. They haven't spoken since, and never planned to, except they have one final book due on contract. While passion and prose push them closer together in the Florida heat, Katrina and Nathan will learn that relationships, like writing, sometimes take a few rough drafts before they get it right.
Playing Hard to Get
By Monica Murphy
Fresh out of a breakup, Joanna Sutton finds herself tutoring the hot, star offensive tight end, Knox Maguire. Knox is the ultimate player, but instead of keeping her distance, she pulls him in closer. Until somehow, they're spending all of their time together, and she finds herself falling for Knox hard.
Twisted Hate
By Ana Huang
Gorgeous, cocky, and fast on his way to becoming a hotshot doctor, Josh Chen has never met a woman he couldn't charm—except for Jules Ambrose. The beautiful redhead has been a thorn in his side since they met, but she also consumes his thoughts in a way no woman ever has.When their animosity explodes into one unforgettable night, he proposes a solution that'll get her out of his system once and for all: an enemies with benefits arrangement with simple rules.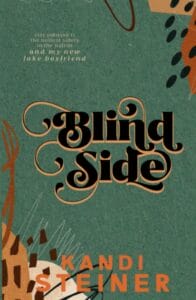 Blind Side
By Kandi Steiner 
Full of angst and cute moments, Blind Side is a fake dating college sports romance. This book follows Clay and Giana who cooks up the most absurd plan to fake date, in hopes that it will help Clay get his ex-girlfriend back and for Giana to be more confident in dating.
You Made a Fool of Death With Your Beauty
By Akwaeke Emezi
National Book Award finalist Akwaeke Emezi reimagines a love story in this fresh and seductive novel about a young woman seeking joy while healing from loss. The story follows Feyi who isn't ready for anything serious, but a steamy encounter at a rooftop party cascades into a whirlwind summer she could have never imagined.
Dating Dr. Dil: A Novel
By Nisha Sharma
Dating Dr. Dil  follows a love-phobic TV doctor, Prem, who must convince a love-obsessed homebody, Kareena, that they are destined to be together. Even though they have conflicting views on love-matches and arranged-matches, the more time Prem spends with Kareena, the more he begins to believe she's the woman he wants to spend the rest of his life with. But for Prem and Kareena to find their happily ever after, they must admit that hate has turned into fate.
Hook, Line, and Sinker
By Tessa Bailey
King crab fisherman Fox Thornton has a reputation as a sexy, carefree flirt. Everyone knows he's a guaranteed good time – in bed and out – and that's exactly how he prefers it. Until he meets Hannah Bellinger. She's immune to his charm and looks, but she seems to enjoy his personality. This book sees how they both tackle staying platonic pals, while also falling slowly in love with each other. It's spicy, cute, and full of wholesome moments.
Go to Amazon.com or Kinokuniya.com.my to purchase.
——-
All images courtesy of Amazon