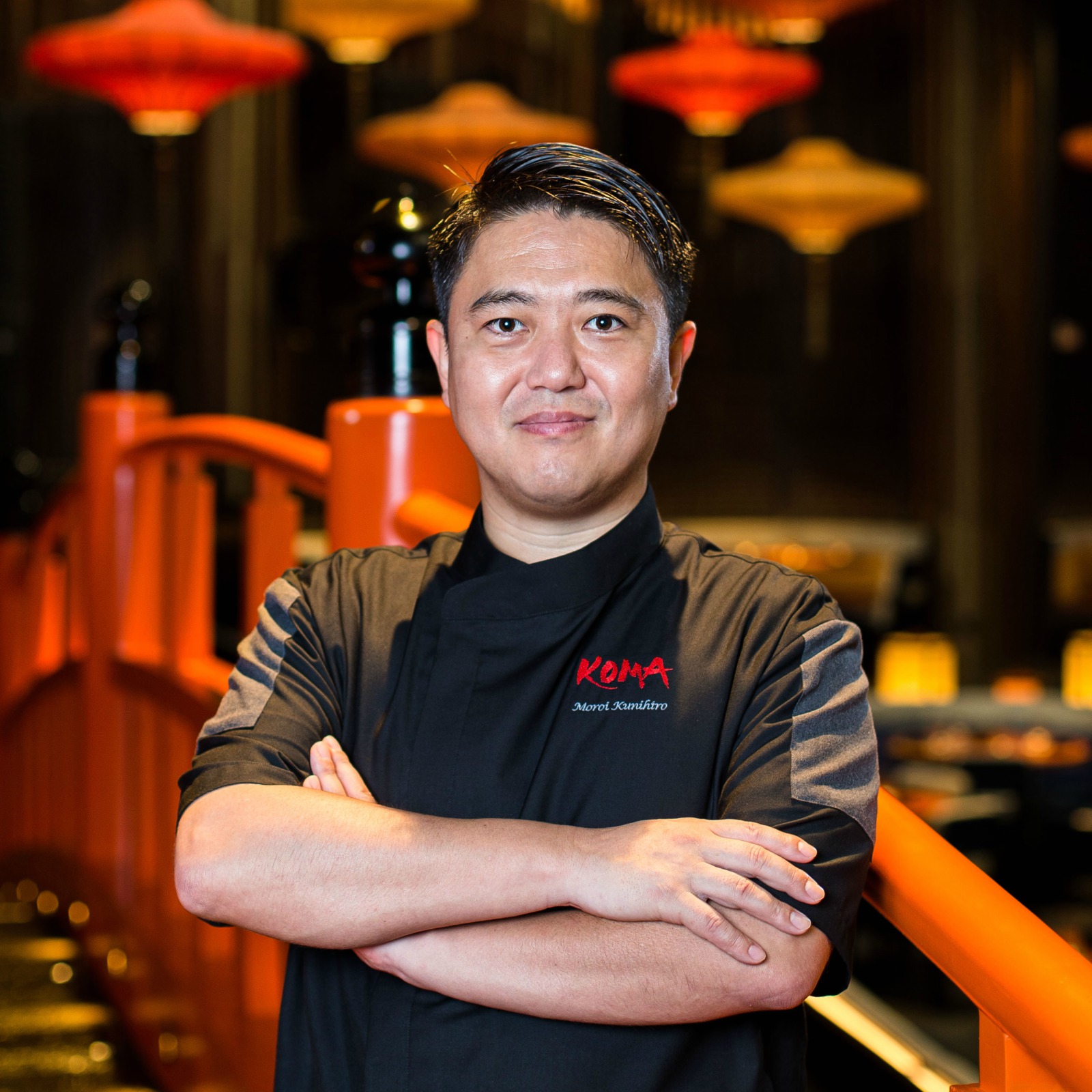 Were there any dishes that you've created that was inspired by Singapore and its people?
The dishes I have created combine two of my passions; food and travel. Trying different types of cuisines and speaking with chefs during my travels abroad inspire my work, and my dishes tend to capture the essence of my many adventures overseas. Having worked in Malaysia and travelled through Southeast Asia, I am always looking at how I can incorporate Singapore and Southeast Asian flavours in my dishes. For example, we have a BBQ chicken dish on the menu, which is prepared with a spicy marinade that is inspired by Nasi Lemak, and a Lobster Salad which uses coconut milk, lemongrass, and Thai fish sauce.
You have worked in Michelin-starred restaurants all over Asia. What brings you to Singapore? How different is the Singaporean reception towards your creations compared to other audiences?
The reception hasn't been any different in Singapore compared to the other cities I have lived and worked in. When I received an offer from the TAO Group to be part of the KOMA family, I took it – I felt my skills and experience matched what the restaurant was looking for and would give me the opportunity to create new dishes. I think just the ability to share my passion of food and travel through my dishes is a great accomplishment. I've always been passionate about food ever since I was a young boy helping my grandfather out in his tempura restaurant in Kyoto – it's why I became a chef.
For some of our readers who have yet to visit KOMA Singapore, what is the one dish that will make them keep coming back for more?
Our Salmon Pillow has been a hit with our guests since we opened the restaurant. It is a crisp puff pastry piped with smoked avocado puree and topped with salmon sashimi, and a definite must-try when you visit KOMA.
How important is the presentation of a dish for you?
I think the presentation of a dish is very important as it sets expectations of what the dish should taste like. All our dishes are a feast for the senses, as they are visually appealing and equally tasty.
If you had to pick one meal in your life that changed you, which one would it be and why?
I remember eating a saba (mackerel) sandwich while visiting Turkey. The sandwich carried a wonderful scent of roasted fish and was very juicy and flavourful – a very well balanced taste.
What is the best culinary advice you've gotten over the years in your career?
The best advice I have been given is to simply enjoy what I do, and continuously challenge and improve myself by trying out various types of cuisines and cooking techniques.