From medical dramas to thrillers, here's a glimpse of the upcoming new K-dramas and movies to look forward to in April 2023.
If your ideal weekend plan is to unwind over delicious snacks and a dose of K-Drama, then we have just the thing for you. Curated for every movie buff, this month's guide includes a little bit of suspense, frustration, thrills and more.
Familiar faces and genres return this April, starting with star Kim Hee-Ae from The World of the Married, who plays a powerful fixer in Queenmaker. Hyun Bin fans are in for a treat too, as you will see the charming star in the crime action film, The Swindlers. Another film that's worth adding to your weekend agenda is the survival drama film, Tunnel. Trust us – you will be on the edge of your seat. Without further ado, here's a list of all the new K-dramas and movies premiering in April 2023.
In case you missed it, here's what's available on Netflix , Disney+ Hostar and HBO in April 2023.
Your guide to all the new K-Dramas and movies for April 2023: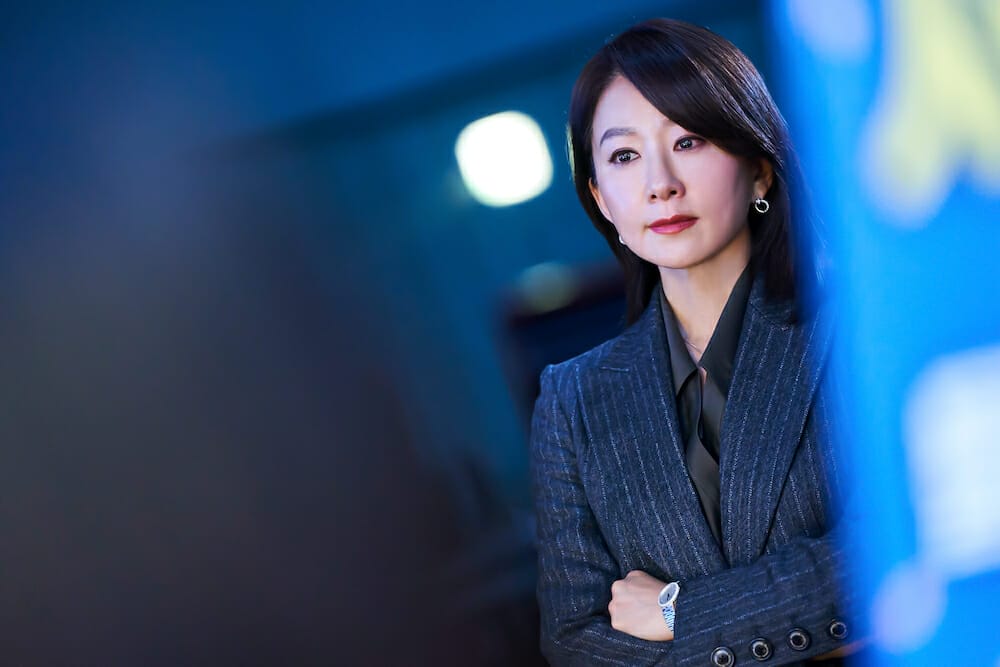 Queenmaker
Premiering on 14 April
Starring Kim Hee-Ae as Hwang Do-Hee (The World of the Married), Queenmaker follows Do-Hee, a powerful fixer that uses her skills to transform a civil rights lawyer into the next mayor of Seoul.
Doctor Cha
Premiering on 15 April
For those who are into medical dramas, Doctor Cha should be on your watchlist. Cha Jung-Sook (played by Uhm Jung-Hwa) returns to pursue her medical career after 20 years of being a housewife. However, her cheating husband, Seo In-Ho (Kim Byung-Chul), maintains the perfect rep as chief surgeon at the same hospital and isn't planning to give her an easy time too. Can she rise to the challenge and find her footing in the industry again?
The Good Bad Mother
Premiering on 23 April
The upcoming drama series shows a glimpse of Young Soon's life as a single mother as she raised her son Kang Ho alone. As an overprotective mother, Kang Ho has always viewed Young Soon as a bad mother, which eventually caused a rift between the two. Growing up, he kept his distance from his mum until an unfortunate accident caused him to suffer from amnesia, eventually returning home as he began his new life with his "bad mother". Could this be the perfect do-over for both Young Soon and Kang Ho?
A Taxi Driver
Premiering on 17 April
Based on true events, 'A Taxi Driver' stars Song Kang-ho and Thomas Kretschmann in this historical action drama film. The story revolves around a taxi driver and German journalist who later becomes involved in the events of the Gwangju Uprising in 1980.
The Swindlers
Premiering on 17 April
Here's another crime action film to indulge in on the weekends. With notable names such as Hyun Bin and Yoo Ji-Tae, you can expect The Swindlers to be a good watch. When a con artist who was reported dead is rumoured to be alive, Prosecutor Park Hee Soo (played by Yoo Ji Tae) goes on a hunt to ensure he's eliminated to avoid a corruption scandal.
Tunnel
Premiering on 17 April
For a dose of thrill and suspense, check out Tunnel. The film follows a car dealer who was on his way home to celebrate his daughter's birthday until he has to fight for survival when caught inside a collapsed tunnel. Can the rescue workers reach him in time to free him?
Get ready to add these shows and movies to your watchlist soon. Discover more on Netflix.