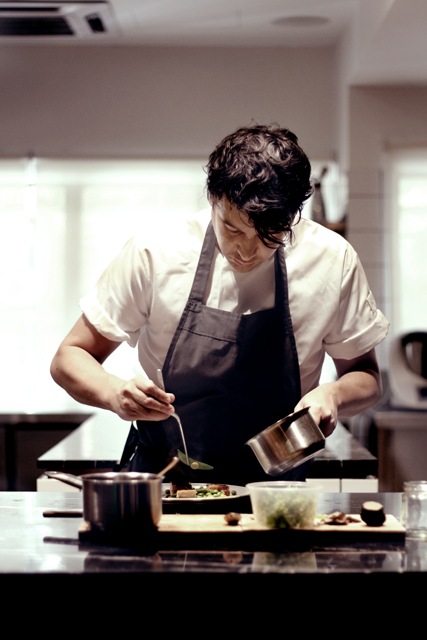 Studio, a contemporary restaurant run by local restaurateur Jenifer Kuah and chef Christian Recomio launched a new series of dinner collaborations, Studio + Friends, last November. With a solemn promise to keep the Malaysian dining scene fresh and exciting, they bring Cure from Singapore to kickstart a flavour-packed culinary journey in 2017.
Taking their passion for good food and putting it on a plate, Jenifer and Christian aim to showcase the best of Malaysian produce. Having cooked in kitchens across the world – Barcelona, Oslo and even Noma in Copenhagen, Christian has a strong focus on traditional techniques, such as fermentation, brining, smoking and salting.
On the other hand, Irish-born Andrew Walsh of Cure will bring his extensive gourmet expertise and perspective of dining out to create a marriage of innovative flavours and personable service. After working under Jason Atherton in Pollen Street Social, London, Andrew is well-trained in producing top notch plates, in a casual yet refined environment.
Studio has a chic interior with strong emphasis on providing diners with a relaxed experience. Watch the chefs put their delicate touch onto your plate, course after course, through the open kitchen.
Dinner is priced at RM 298 ++ per person and RM 225 ++ additional with wine or juice pairing. For reservations, please email [email protected] or WhatsApp +60172777848/+60163826336