We have about a week left before Ramadan comes to an end, before Muslims welcome the arrival of Eid and the festive month of Syawal. Be them family and friends or even colleagues and clients, why not bring some joy and celebration to those close to you?, with specially curated gifts that explore and express a uniquely Malaysian kind of Eid.
Biscotti & Friends from Dome Cafe, RM14 – RM38
Inspired by the crunchy Italian almond cookies we get with each Dome coffee, Dome Cafe presents a cosmopolitan take on Raya cookies with their Biscotti & Friends series of tea-time nibbles. All our classic favourites for Raya—the gooey-crunchy Cornflake cookies, melt-in-your-mouth Sugee cookies, smooth Butter cookies—along with Chocolate Cookies, Caramel Thins and Raspberry Drops, all packed in separate jars ideal for gifting.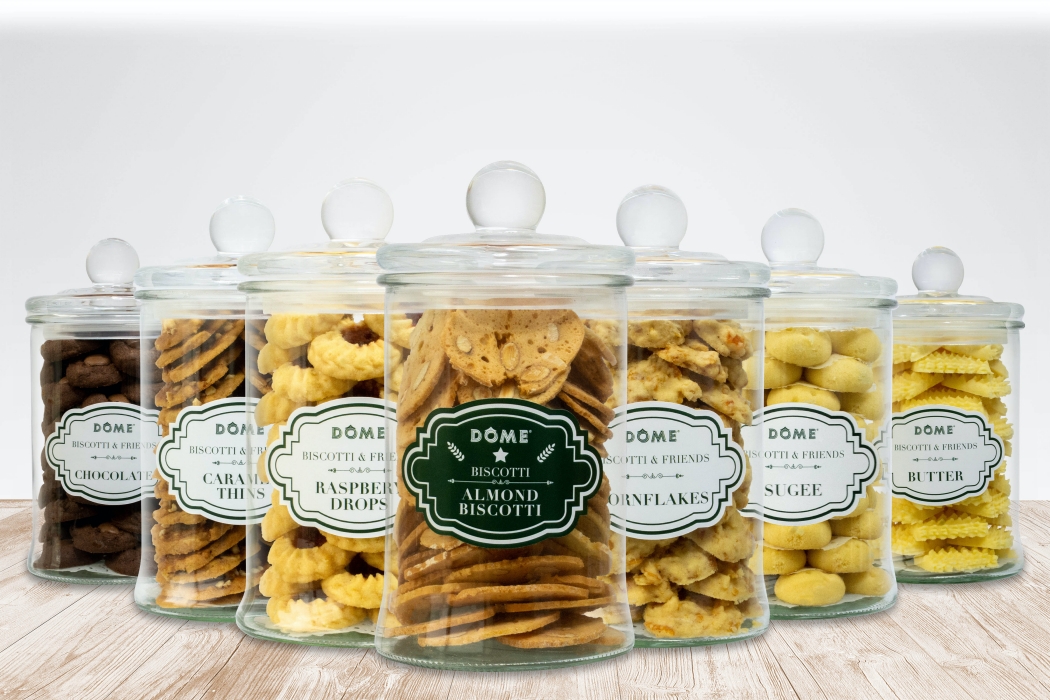 Biscotti & Friends are priced at RM14 (small), RM18 (medium) and RM38 (large). Available at DÔME Cafés nationwide.