Text by Nikola Hassan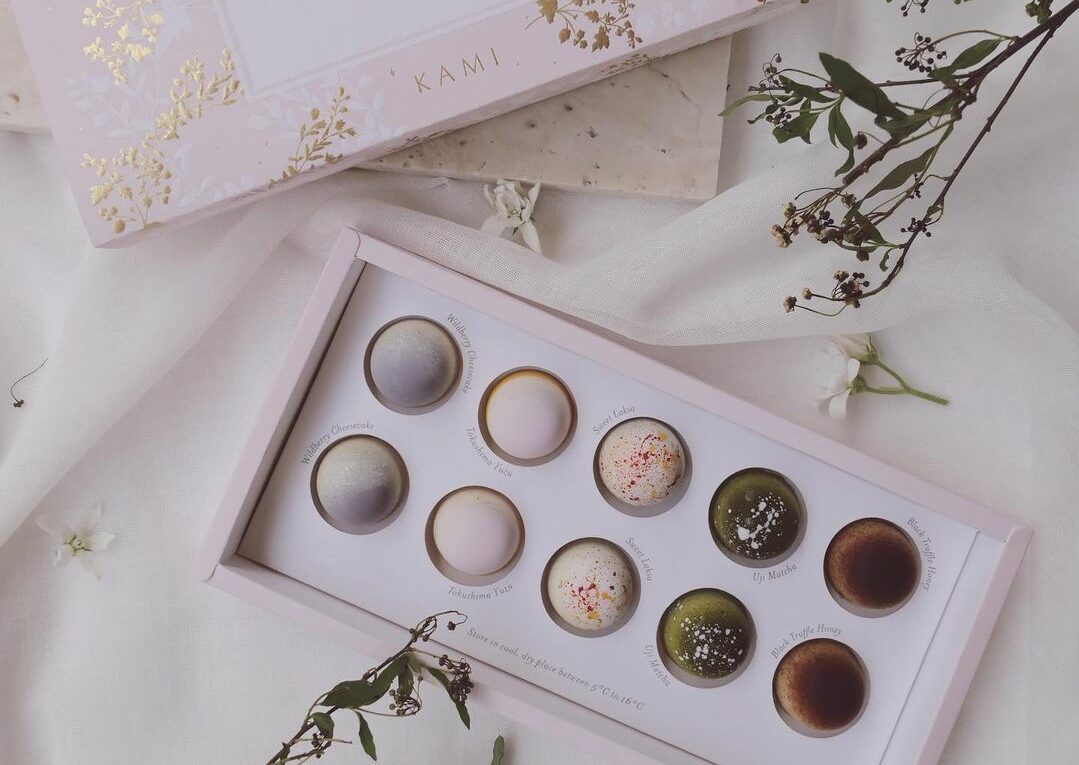 If gifting is your love language, we're putting these local gifting companies on your radar to help you show affection and appreciation most tastefully – literally and figuratively. (You can send us a thank you gift in return, we don't mind.)
(You may also like: Gifting Ideas For Eid 2021)
A. Cross Creations
The chic, sophisticated brainchild of globetrotting twins, Rachel and Michelle Yeoh. These fashionistas have put their elegant, poised and trendy touch on the art of gifting. Launching last year, A. Cross Creation showcases artful packaging encasing scrumptious delicacies (case in point: their debut series of mooncake gift boxes in collaboration with micro-bakery Flaah). The whole experience is well thought-through and executed with exquisite attention to detail.
View this post on Instagram
Christmas was inspired by classic tales like The Nutcracker and A Christmas Carol, with decadent chocolate bon-bons and ornate gingerbread cookies inside boxes that looked like vintage storybooks – from the textured paper to the gold foil finish.
Having such a sharp eye for detail and finesse, Rachel and Michelle have brought an understated sense of luxury to the local gifting experience. With Hari Raya approaching, we can't wait to see what these creative twins have in store.
To view their catalogue and contact them for your gifting needs, head to their website.
Benns Ethicoa
You might have seen their artistically wrapped chocolate bars at your local curated grocer. Homegrown chocolatiers, sourcing the finest cocoa beans and ingredients from across Asia. But what we love about Benns chocolate is not just the various flavour profiles of the different cocoa beans, but just how beautiful their packaging tells a story.
From chocolate bars to bon bons, chocolate coated nuts to drinking chocolate, and their gift boxes – Benns Ethicoa takes the stress out of gift-giving. 
View this post on Instagram
Their bon bons are nestled in lovely boxes with watercolour illustrations by talented artist Oh Beatrice. Inspired by local flavours like bandung, onde-onde, cendol and so on, these chocolate treats make the perfect gift that showcases a taste of home in a modern way (so ideal now that we can travel to visit family and friends abroad).
To browse their full collection, visit their website. (PS, enjoy complimentary delivery for orders of RM100 and above.)
Kami Design & Gifting Co
What started out as a luxury wedding stationery company has blossomed into a lucrative business that has created some of the most Instagram-worthy gifting moments. Artistic, creative, and incredibly feminine – Kami Design & Gifting Co. convey such meticulous care for details and harmony.
View this post on Instagram
Their Holiday collection was the most delightful gift box of chocolate bon bons, taking you on an adventure with its roadtrip-esque illustrations. The delicate grace of their mooncake series, inspired by Japanese origami that manifested into 3D floral blooms, was unwittingly tasteful. And their most recent collection, for the Lunar New Year, a collaboration with homegrown skincare brand LUMI, had a vintage chinoiserie aesthetic. Peonies and auspicious blooms for the packaging were translated into chocolate mosaic tiles. And with every collection, there is the option for custom calligraphy to personalise your gift.
Discover Kami Design's offerings on their website.
(You may also like: Gifting For Every Woman In Your Life)
Source: Instagram