BAZAAR Web is introducing an exclusive collective called the BAZAAR #DigitalDiary where we go into the lives of new-age girls, local by heritage and international by culture. Stay dated with our #BAZAARDigitalDiary hashtag for a delectable churn of our local millennial ladies. Watch this space as BAZAAR has the best of the new breed. 
ON FASHION 
A perfect Manhattan outfit?
I have a uniform that I rarely stray from! Black fine knit top – I have one from Zara I am currently obsessed with, Black high waisted distressed jeans, Adidas superstars, Rag & Bone leather backpack and a good 90s brown lipstick. I also have a pair of leopard print creepers from Sandro that I throw into the mix every few days.
Three staples always required?
FOR THE DAY: Trendy trainers. I've already mentioned them but I am obsessed with Adidas superstars. They are so much more comfortable than the Stan Smiths and come in the best limited edition colours. FOR THE NIGHT: A wrap dress from Reformation – they are so incredibly flattering and easy to wear, FOR ALL DAY EVERYDAY: A worn in leather jacket – I got one from Schott a few years ago and it was such a great investment James Dean used to wear them!
Three ingredients to a perfect day in NY?
Rooftop cocktails in the summer sun. Not sure if that answers the question but thats the equation to the perfect day for me!
Best boutique in NY?
Reformation. Everything there is kind of rocker chic cool but girlie at the same time.
Manhattan's fashion faux pas?
Trying too hard. Manhattan is all about low key glamor. Herve Leger dresses and Louboutin stilettos are not really the way to go.
Five must-haves in your purse on a night out?
Charlotte Tilbury Beach Stick in Ibiza – it gives your make up new life after a few hours out on the town, NARS Radiant Creamy Concealer – another must have for long nights hopping from one place to another, iPhone charger- you never know what's going to happen, Altoids mints – the tin is small enough to fit into any bag. Lipstick – I like to bring a couple of different shades out with me to mix things up depending on where we end up going.
Best Film
When I think about films set in New York I think of Woody Allen and when I think of him I think of Annie Hall! However, I also love to watch new movies set in the city so that I can call out places that I go to. The Awkward Moment is really good for that, it's primarily set in Nolita and Gramercy Park which are two areas I really love.
The Great Escape
The only way to escape New York is to actually get out of the city. In the fall it's really nice drive up to the Catskill Mountains and see the leaves turn red. In the summer, the best thing to do is get on a train and head out to the Hamptons! Sandy days, fresh clams and pink sunsets, it's divine!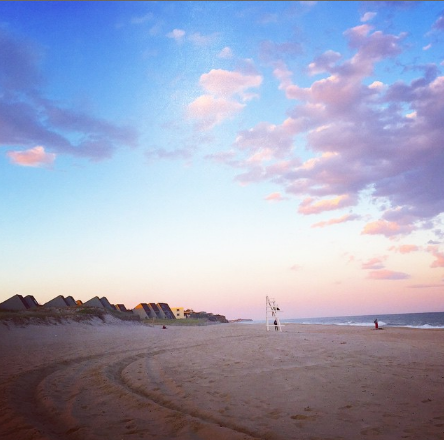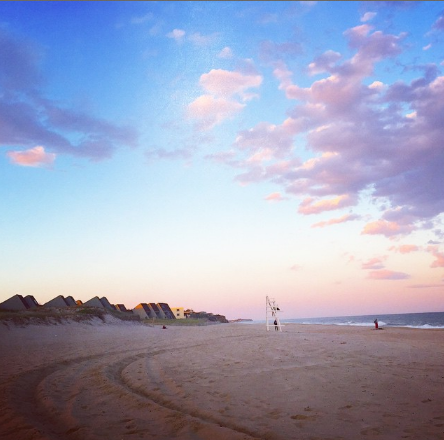 Best Hotel
Hands down The Bowery. It's so chic while still feeling comfortable. Winter nights sat by their fireplace with a cocktail is all I dream of.
Best Restaurant
It's so hard to pick one, there is always a new restaurant to check out in the city. However, I would have to say my favorite restaurant is called Ducks Eatery in the East Village. They make a mean brisket and serve up shots of Illegal Mezcal late into the night.
Best Club
I'm quite low key so really spend most of my time in cocktail bars. However, if I'm in the mood for something a bit louder and darker I really enjoy ACNE. They play great music, make some great cocktails and the crowd is a good mix of people in more creative industries.
Best Pre-Drink Spot
This is the hardest question! I would probably say The Wayland in Alphabet City as it has some of the the best cocktails in the city. I also really love Booker & Dax which is a cocktail bar attached to Momofuku, and Wallflower in the West Village.