As we've seen before, Gigi Hadid is not afraid to face Internet commenters head on. Last night, when she received a since-deleted tweet seemingly criticizing her work and love life, she had the best response.

Here's what Gigi replied: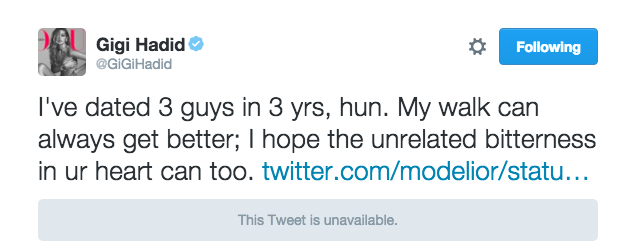 Burn. The "hun" part is everything.
This all happened directly after Gigi shared a couple of tweets openly admiring her current boyfriend, Zayn Malik.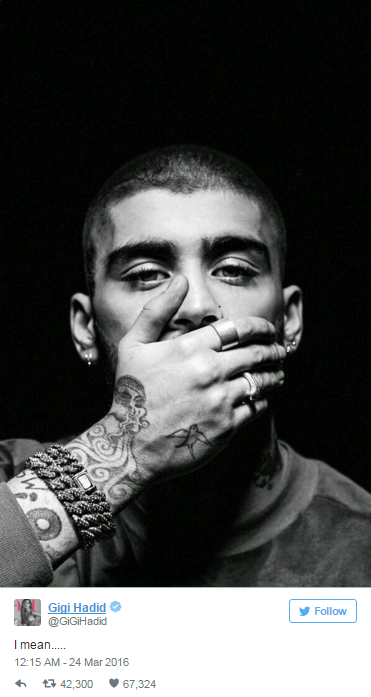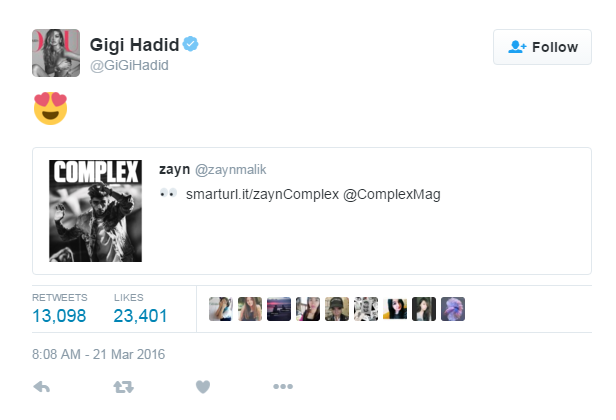 And really, how can you hate on THIS?
From: ELLE