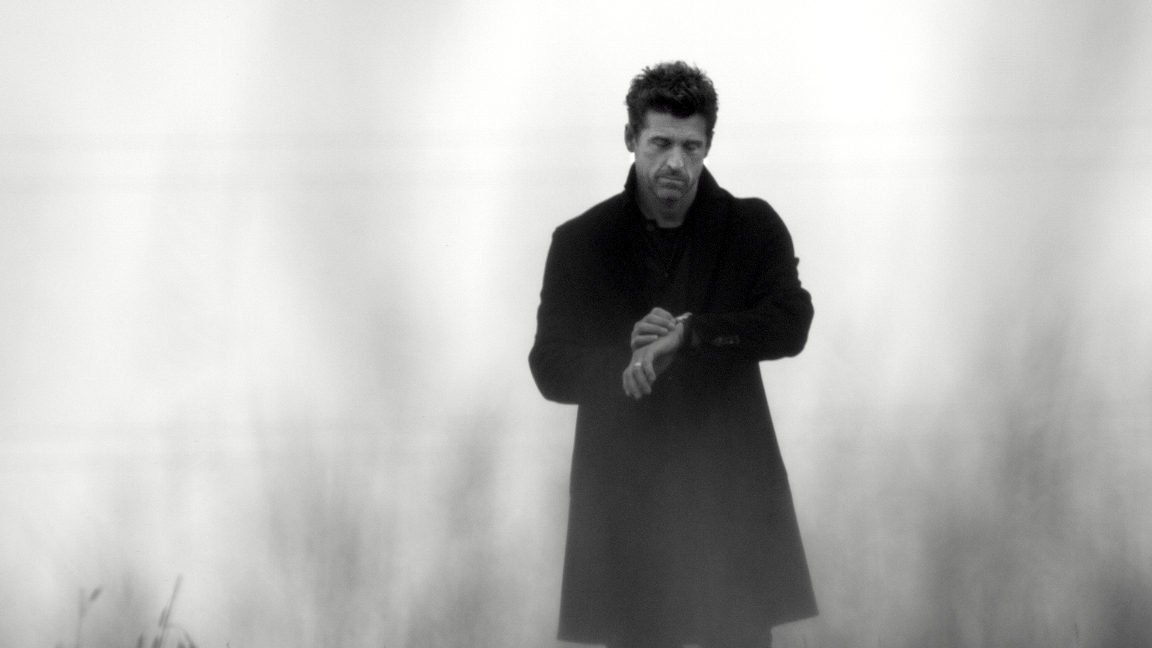 "Tell us a secret about yourself" – Patrick Dempsey laughs at my first question at our interview in his St Regis suite. I mean, what would you ask if you were given 20 minutes with a big Hollywood star? Without hesitation, he answers, "I'm a race car driver first, actor second!"
This revelation and passion clearly make McDreamy the perfect brand ambassador for Tag Heuer, and boy does he love talking about time and speed.
"The great thing about motorsports is that you're living every moment like it's your last. When I'm on the race track, going on breakneck speed, time slows down. I feel really present, and aware that this very minute is something to remember," he says, showing me his favourite timepiece, the vintage Tag Heuer Autavia, which has accompanied some of his life's best moments, from getting a podium finish at Le Mans to walking the red carpet in Hollywood.
Dempsey describes his personal journey with the Tag Heuer brand since becoming the global ambassador in 2014, the evolution of motorsports, and getting in the director's seat for the first time.
How has your passion for motor racing, which led to unique partnerships with brands, contributed to your work as an actor?
Having a partnership with establishments such as Tag Heuer and Porsche has instilled a strict sense of mental discipline in me. The approach towards every stage of this process has changed how I work with Hollywood, more so in my recent role in The Truth About the Harry Quebert Affair. It is based on the 2012 novel, a romantic series with a dark edge – something that I've wanted to progress further in my career. Working with French director Jean-Jacques Annaud in bringing this provocative page-turner to life is also such a once-in-a-lifetime opportunity.
When did your fascination with motorsports begin?
When I was a child, I started ski racing, and my goal was to be an Olympic downhill skiing champion; alpine ski racer Ingemar Stenmark was my absolute idol. I eventually ventured into motorsports and soon realised that I am the most complete and comfortable when I am at the tracks.
Which one of your cars is your first love?
A classic 1963 Porsche 356 that I bought back in the late 1980s. Ironically, I had just wrapped up filming the movie Can't Buy Me Love, and the Beatles song written by John Lennon was playing in my head. I walked past it on the street, and I just not, "Why not?"
How is Tag Heuer your "home"?
Like the iconic King of Cool, Steve McQueen, who wore a Tag Heuer crest on his suit and a square-dial Monaco in the 1970 film of Le Mans, I too have found that having Tag Heuer through my race journeys makes the experience that much more special. The heritage and passion that Tag Heuer represents is reflective of my enthusiasm towards racing.
What does the brand's history and heritage mean to you?
The influence and innovation that Jack Heuer [great grandson of founder Edouard Heuer] has brought to the watch industry, from pioneering the development of electronic timing to conceiving the iconic Carrera, is truly inspiring. As an industry hero who pushed boundaries, it tells a great story about the family brand that still lives on with the same principle.
How did you feel taking on both the director's and actor's role in this short film?
I had free rein over the concept, so we had Academy Award-winning cinematographer Janusz Kaminski from Schindler's List  who has worked extensively with Steven Spielberg, as well as Grammy-nominated jazz musician Christian Scott aTunde Adjuah, onboard. We shot at Los Angeles, at the other side of LAX, and were blessed with a cloudy day that added to the timelessness and romantic feeling of the film.
How was it like being in the front seat of this incredible story?
For starters, I was behind the wheels of a red MGA by Morris Garages, the exact car that was given to Jack when he first graduated form college! Letter to Jack  brings together the love of driving and the idea of time – past and present – into one minute of film-making magic.
Finally, what do you think is the essence of modern cinema?
Modern cinema is an extension of self-expression in unique ways. The upheaval, conflict, and anger in our world right now can be transformed into a powerful message. The critical question to ask as a creator is, "What is the story that is going to be shown?" The worldwide audience is incredibly well-educated, and a film has to tell a story that is compelling, both emotionally and visually.