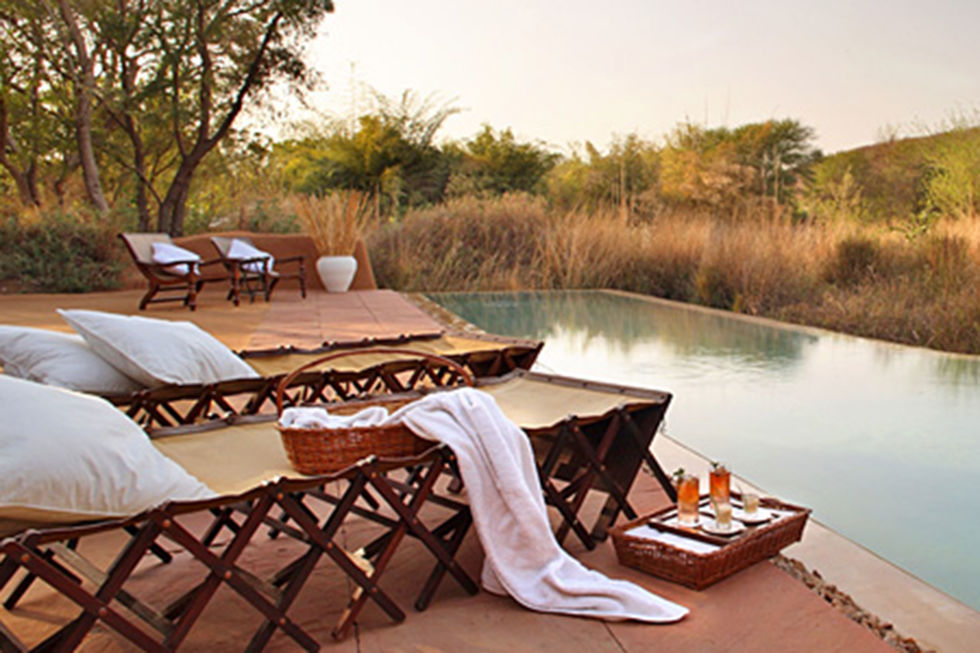 Sher Bagh, Ranthambhore National Park
Travel back in time to the glory days of the Empire and stay at a colonial-style jungle camp at Sher Bagh. The air-conditioned luxury tents (some of which feature private gardens, and outdoor Jacuzzis and showers) can hardly be classed as camping at all, and extra touches like a turn-down service and hot-water bottles mean it's easily as comfortable as a hotel. Tiger-spotting opportunities should be high, as the population of Ranthambore National Park has doubled in the last year; be sure to book your safari six to eight weeks in advance to avoid disappointment.
Prices fromRM2099 a night full-board, based on two sharing a Luxury Tent, with i-escape.com.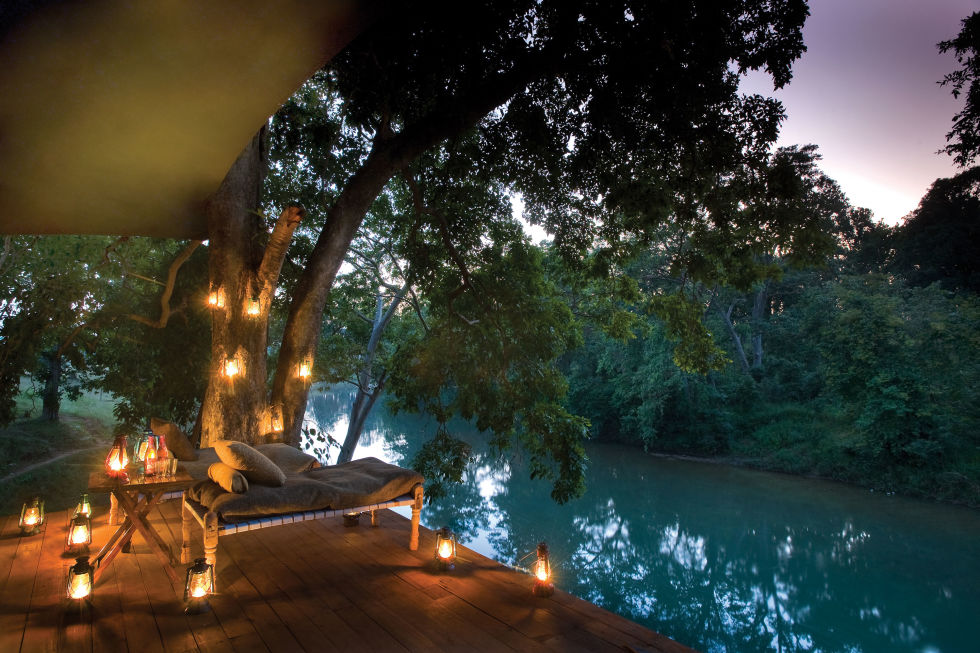 AndBeyond's Romantic India and Jungle Safari
While the purpose of your trip may be to catch a glimpse of a leopard or a tiger, you may as well make the most of your visit by seeing some of India's other famous sites, namely the Taj Mahal. AndBeyond's 13-day tour not only includes luxury stays at three safari parks (Bandhavgarh, Kanha and Panna), but also visits to Delhi and Agra making it one of the most appealing (and comprehensive) packages for anyone hoping to discover everything that India has to offer.
The 13-day Romantic India & Jungle Safari runs from now until the end of April and costs from approximately RM36,300 a person, based on two sharing, including accommodation, meals, internal flights and transfers, with andbeyond.com.
Jawai Leopard Camp, Rajasthan
You couldn't find a more luxurious place to go leopard spotting (excuse the pun) than Jawai Leopard Camp in Rajasthan. Every detail inside the 10 individually crafted tents is sumptuous, from the handmade desks inspired bu Louis Vuitton luggage, to the silver hurrican lamps and vintage steamer trunks. With unfettered access to the leopards – about three dozen roam freely nearby – you're almost guaranteed a sighting, which means there's plenty downtime for relaxinf by the infinity pool.
Prices from RM2998 a night all-inclusive, based on two sharing a Luxury Tent, with i-escape.com.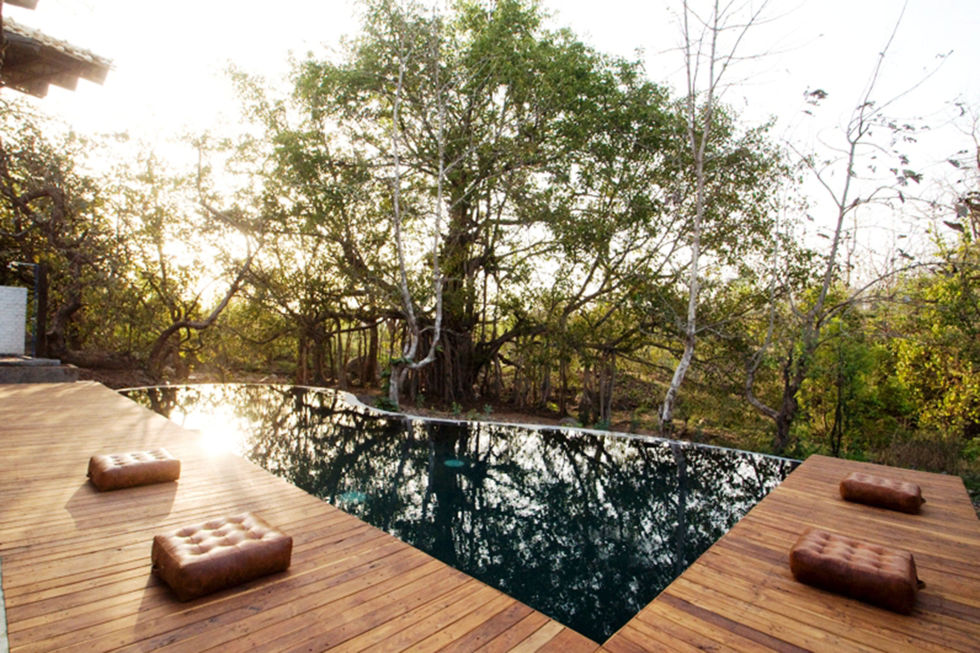 Ampersand Travels's Jungle Book Wildlife Adventure
Track big cats in some of the best tiger territory in India, including the reserve that inspired Rudyard Kipling himself, with this two-week itinerary from Ampersand Travel. With stays at luxury lodges throughout, the tour consists of multiple stops, including Tadoba (affectionately known as "Land of the Tigers"), Pench (of Kipling fame) and Kanha (a favourite with the Maharajas), maximising your chances of seeing not only tigers, but also panthers, sloth bears and monkeys – the entire cast of the Jungle Book, basically.
Ampersand Travel offers the 15-day trip from £13,124 (approximately RM72450.20), based on a family of four sharing double and twin rooms, including international and domestic flights from the UK, private transfers and game drives.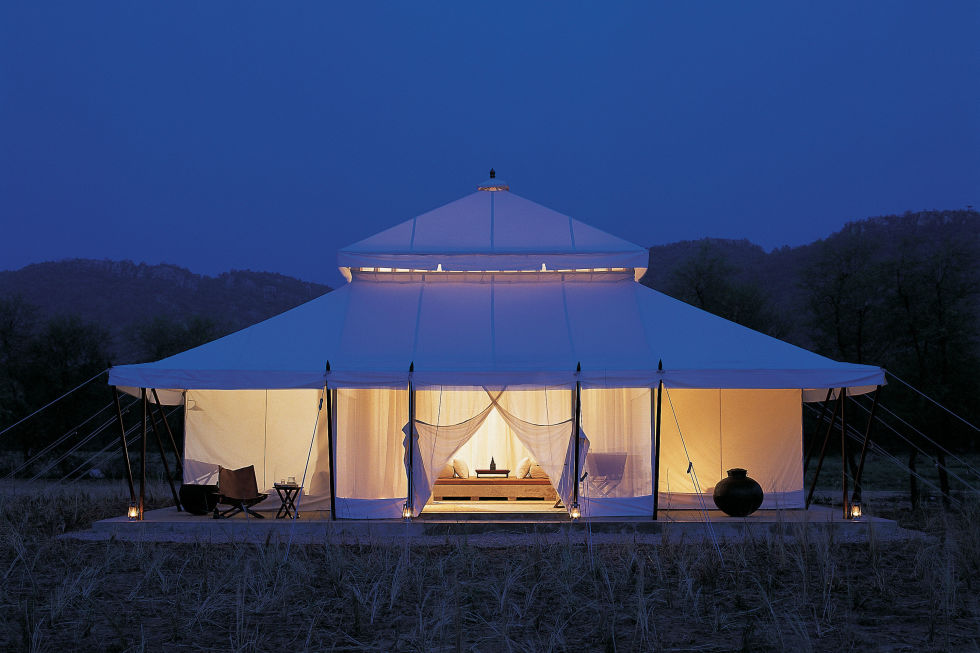 Aman-i-Khas, Ranthambore National Park
With just 10 canopied suites, the intimate safari camp at Aman-i-Khas is one of the most breathtaking and comfortable in India. The spacious tents feature a bedroom with his 'n' hers writing desks (you can imagine a colonial husband dashing off an epistle here), a living-room area and gorgeous bathroom with stand-alone bath tub and shower. The camp is located in Ranthambore National Park, so you're in with a high chance of spotting a big cat or two; you'll definitely have stories to share over a sun-downer with your fellow guests at the evening camp fire.
Aman-i-Khas, RM5175.73 a night full-board.