Yurts, safari tents and even tree houses, we are fast approaching news means of living and travel. Gone are the days of Airbnb or Bookings.com and in are the new-age alternative portals of accommodation that stretch near and far from across the horizons of the world.
1 | Teniqua Treetops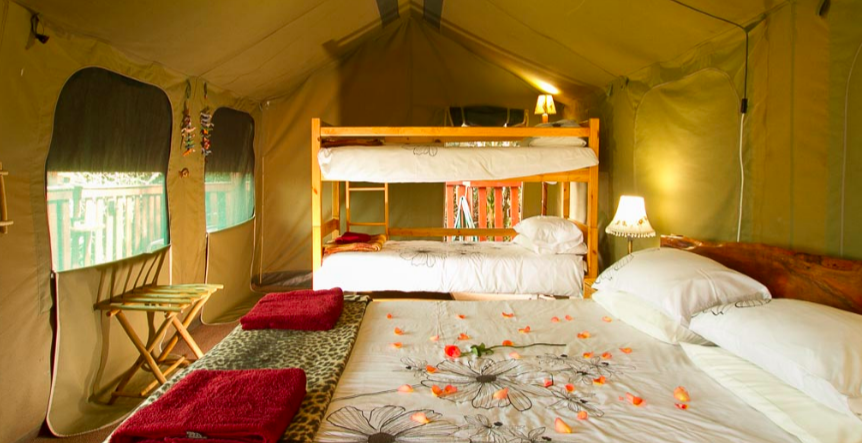 Teniqua Treetops is more than a one night stay. A childhood fantasy tree house to spoil the young at heart. A beautiful nature lovers' hideout. With 8 gorgeous, luxurious hand-crafted, self-catering, unusual, and environmentally friendly tree houses hidden in the indigenous forest.
2 | Sugar & Loaf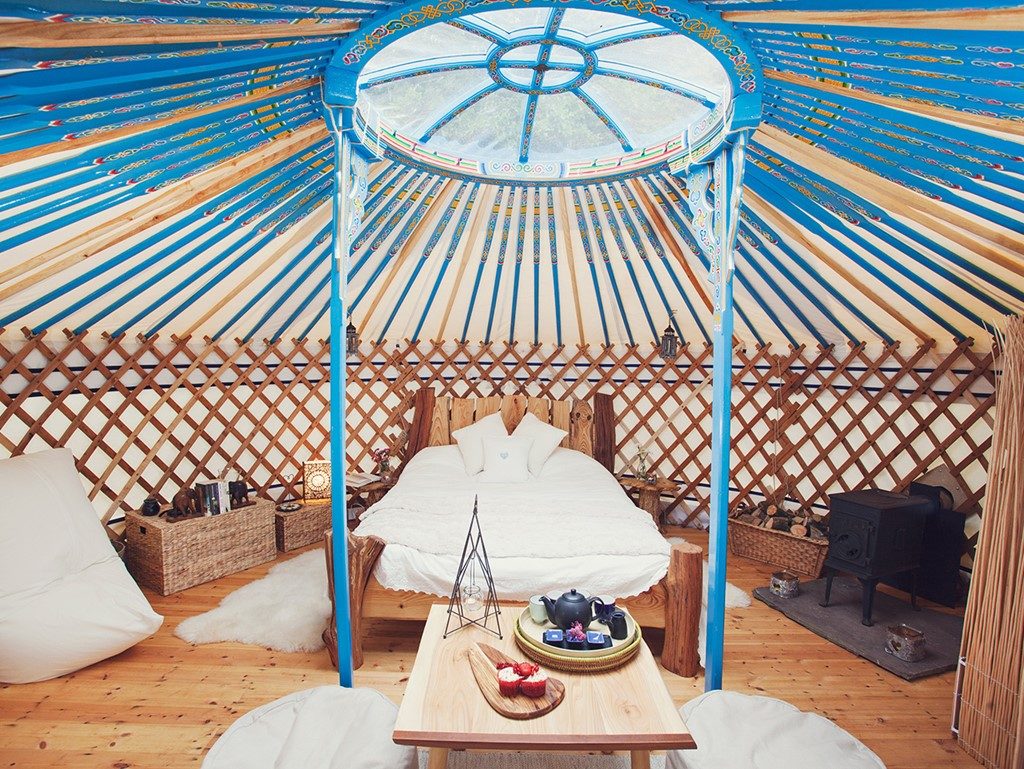 Sugar & Loaf specialises in quirky stays in Wales, and we are particularly taken with the circular Butterfly Meadow Yurt in Hay-on-Wye. Gaze up at the multi-coloured roof while having a soak in the freestanding tub, before going on a bracing walk up the nearby Black Mountains.
3 | The Pop-Up Hotel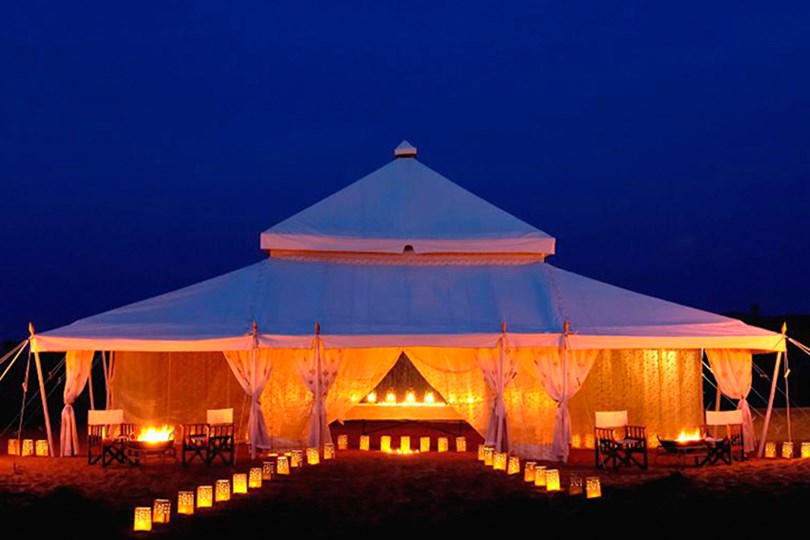 So festivals are your Mecca, but you're less keen on the sweaty tents, lack of showers and frankly nightmarish loo situation. Thank heavens, then, for the Pop-Up Hotel, a glitzy set of yurts. Plump for the Tenthouse suite, which is really more like a massive marquee.
4 | Crafty Camping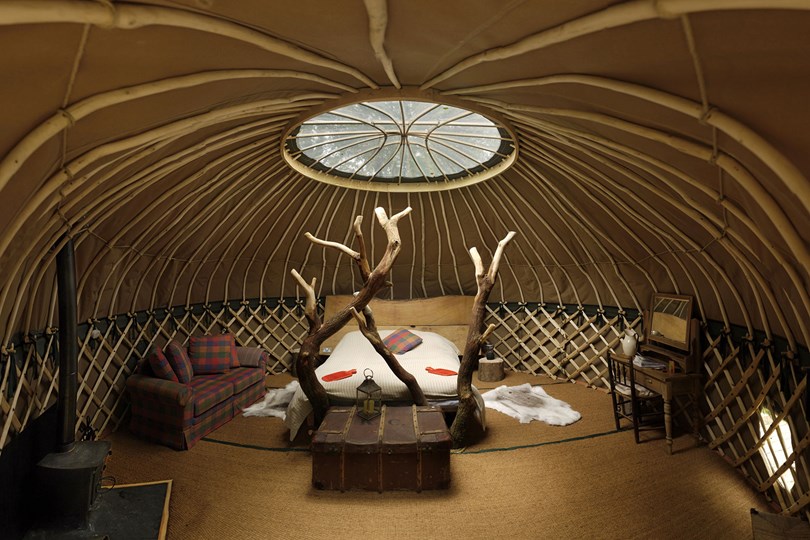 Crafty Camping offers high-end, adults-only stays in a Midsummer Night's Dream-style setting. And new for this year is a whacking great treehouse with a private rooftop sauna and hot tub, plus a king-size bed and rotating fireplace. You will want to move in.
5 | Belle Tents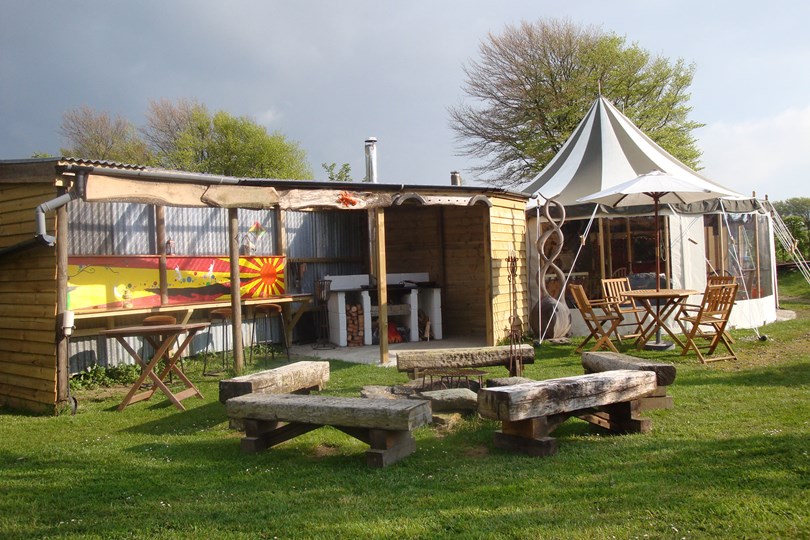 Hippies at heart flock to this under-the-radar camp every summer for its huge firepit, party tent (containing an actual bar) and beautiful Cornish surroundings. The best thing is to hire the whole site with friends and have a mini-festival. And if you're very lucky, owners Dave and Laura and their band, The Damp Rats, might even come and play for you.