From once having little to no influence on guests' fashion choices, hotels have stepped up their game and are now offering services - whether tempting guests with their own designs, shepherding guests around the city's most chic boutiques or providing made-to-measure garments - that will change the holiday scene forever.
From Bintan Island to Tokyo, here are five hotels that are setting the trend in spicing up guests' experience with an element of fashion.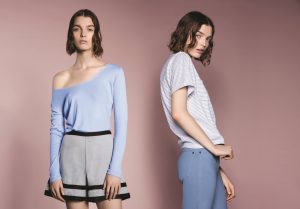 Situated an hour away from Singapore on Indonesia's Bintan Island, this luxurious beachfront resort offers guests to indulge in its S'YA collection, an apparel line of 20 items ranging from silk yao boxy tops and retro single mesh singlets to silk linen flair shorts.
Founder of Sanchaya, Natalya Pavchinskaya, notes that the collection is "all about travelling light", orchestrating a fine composition of soft, sophisticated fabrics including silk, cotton, viscose and lycra. In addition to its fabric choices, the collection encompasses a predominantly monochromatic palette with hues of light blue, marking a contemporary yet classic take on casual wear and sportswear. Priced from USD50, the collection is available at Sanchaya's boutique, as well as at selected clothing outlets in Singapore.
The Sanchaya 
Jalan Gurindam Duabelas, Plot 5
Lagoi, Riau, Indonesia 29155