Following Years of Hollywood Recruitment, Hugo Boss Hires The Marvel Star As Their Official Face.
Hugo Boss has finally found its man.
For years, the German fashion house has recruited some of Hollywood's finest leading men to star in their various fragrance campaigns. Among them Ryan Reynolds, Gerard Butler, Jared Leto, Theo James and Zac Efron. Then beginning 2017, Chris Hemsworth would take over as fragrance ambassador for the label, fronting campaigns for the iconic BOSS Bottled scent. Now, he has graduated to becoming the very first global ambassador for BOSS, a role that will see him as the official face of BOSS in global campaigns slated for 2021 and 2022.
"I've been a huge BOSS fan for a long time, so I'm really happy to now represent the brand's collections as global ambassador," admits the Marvel star. "Our partnership over the past few years has been absolutely brilliant. I'm very excited to be working more closely with the BOSS team."
Yves Müller, managing board spokesman at Hugo Boss AG, chimes in, "We are proud that, in Chris, we have been able to secure a world-class star who is a perfect fit for our BOSS brand. He embodies a contemporary take of success and masculinity. Chris perfectly exemplifies the modern man of today: self-confident, authentic and approachable. His global fame will further augment the BOSS brand's desirability going forward."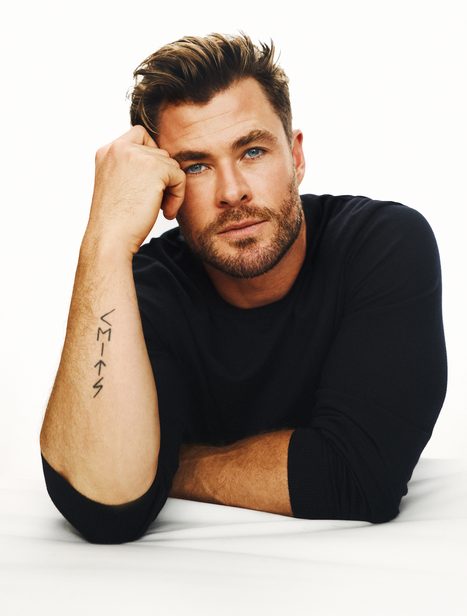 A family man, surfer dude and environmentalist at heart with 46 million followers on Instagram, the Australian star's new appointment is said to be another step in the casualisation process of the BOSS brand.
The first campaign following this announcement will unfold in spring 2021. The partnership will also result in the launch of a joint BOSS capsule collection that will carry a sustainability focus, an issue that the company takes seriously. In 2018, Hugo Boss has signed the Fashion Industry Charter for Climate Action under the patronage of the United Nations Framework Convention on Climate Change (UNFCCC). Among their initiatives, the group has set targets that by 2025, 100% of the cotton sourced by Hugo Boss will come from sustainable cultivation, and at least 50% of synthetic fibres used will come from recycled sources.
Check out Chris Hemsworth most recent ad for BOSS Bottled Eau de Parfum below.