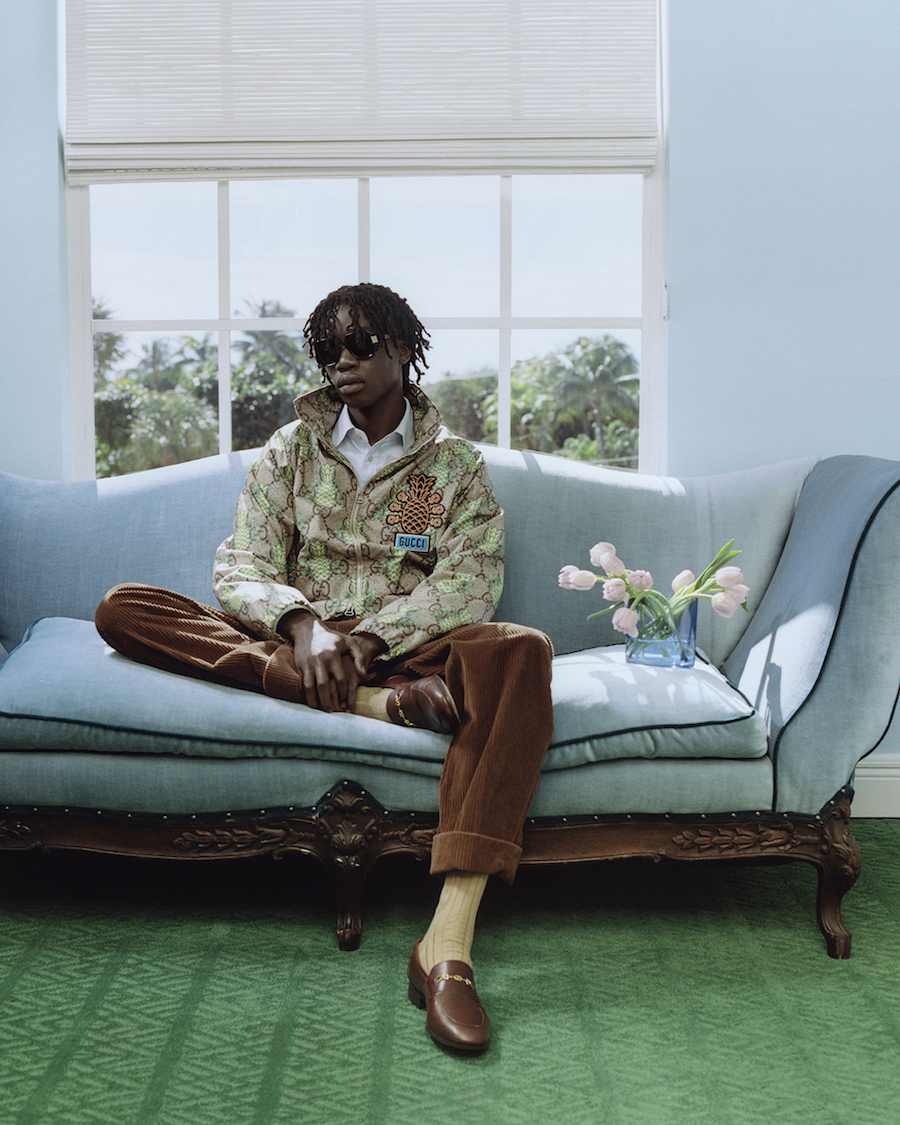 With Malaysia's tropical climate all year round, we have been looking for innovative and merry ways to add a splash of colour to our wardrobe. And Gucci came through for us with everything we needed. Playful yet refined, Alessandro Michele's latest take on the Gucci Pineapple collection introduces a new motif that places the pineapple fused with roses centre stage.
The exotic motif adds a playful yet refined twist to modern-day collegiate and streetwear. The decorative components are bathed in candied pastels intermingled with deep blues and greens, using a colour-blocking 60s palette. Meanwhile, its classic outerwear is reinterpreted with gold buttons and patch pockets on its outerwear. The pineapple detailing on those pieces is highlighted with a neon burst.
Throughout the ready-to-wear collection, Gucci maintains a lighthearted attitude, ensuring a bold entrance into the new season. The Italian fashion house injects fun into formalwear with a blue and white gingham base jacket, while a checked Vichy crepe base suit serves elegance. Elsewhere, pieces of their fleece tracksuits are emblazoned with a patch recalling the number 22,705 — the total number of songs that reference Gucci within their lyrics.
The collection is displayed at The Colony Hotel in Palm Beach in an enigmatic commercial that blurs the borders between winter escapism and the looming promise of summer. The photography perfectly depicts the allure of the pineapple collection's accessories, which comprise leather items, footwear, and bags wrapped in the classic GG supreme canvas basis. Furthermore, the goods have vibrantly printed pineapples in keeping with the theme, adding a touch of avant-garde appeal to luxury. The current print helps to blend the vintage with the visionary - a true tribute to Gucci's timelessness.
Swipe right to inspire your shopping for the Spring-Summer season ahead.