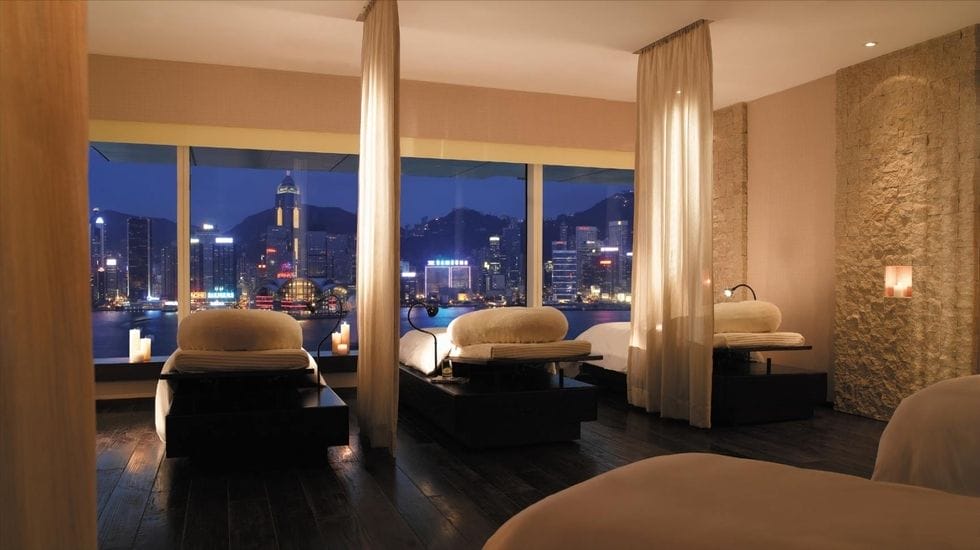 If you thought you were spoiling yourself with your monthly massage sessions, think again. Hotels around the world are taking pampering to an extreme new level of luxury with ridiculously indulgent spa treatments so over the top, they're practically (and in some cases literally) gilded. We rounded up the most lavish, luxury-drenched spa treatments from five-star hotels around the globe – because it's never too early to start vacation planning.
1. 
The 24-Karat Gold Mask
Gold has been touted for its wrinkle-fighting and randiance-boosting properties for centuries: Cleopatra allegedly worked face masks made from it into her famously lavish beauty routine. That's just one of the reasons that the queen of the Nile would feel right at home at Jumeirah Zabeel Saray in Dubai, an opulent resort frequently visited by royalty. In the hotel's marble- and mosaic-bedecked Talise Ottoman Spa, guests can book a full-day journey fit for a queen, including a milk and rose oil bath, argan-oil massage, the use of an Arabian gold hammam, caviar lunch in the spa suite and a custom-made 24-karat gold facial mask.
The World's Most Luxurious Spa Experience, $6,800 for a full day, Talise Ottoman Spa at Jumeirah Zabeel Saray, Dubai.