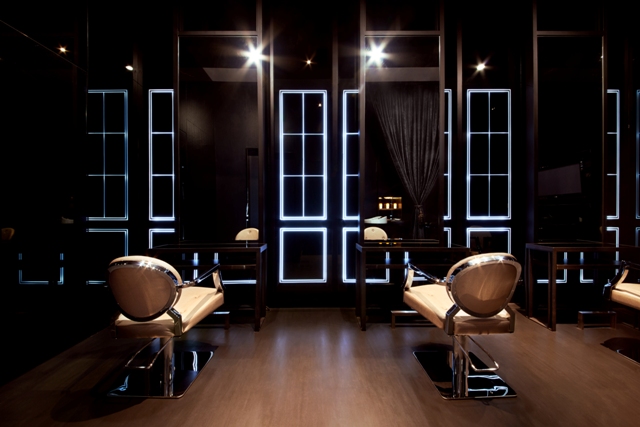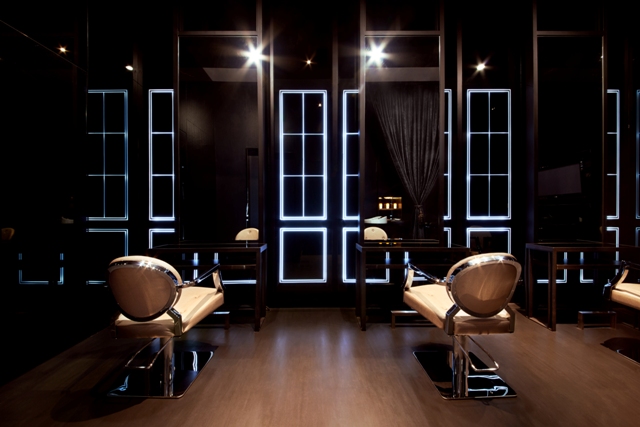 First Class
Luxury hairdressing has an address, and it's Centro W Salon's chic enclave at The Gardens Mall. Its sleek, 2,800-square-foot salon with black-and-gold interior excludes an air of sophistication and privacy, fit for those who will never settle for less. "Instead of the usual open floor spaces, I've always wanted to bring a more intimate and private environment to my clients," says Kevin Woo, founder and creative director of Centro W Salon. "Hence, the warm ambient lighting and clean, reflective interiors."
Above & Beyond
Armed with a team of award-winning hairstylists that continue to push the industry's gold standards, Centro tops the BAZAAR Hair Awards edit of winners year after year for its cutting-edge services and artistic flair. A quick look at Centro's over-expanding list of celebrity clients, from Sheena Liam to Jane Chuck, is a testament to their 16 years of unwavering experience.
Salon Standout
Whether it's a French balayage or a digital perm, you can confidently step into the salon knwing you'll leave with a look you love, thanks you Centro's 7-Day Promise. The customer satisfaction programme ensures a free retouch on a style that may have missed the mark on your expectations, within seven days of service. Génial.
F235B, First Floor, The Gardens Mall. Tel: 03-2287 7330. www.centrohairsalon.my. www.facebook.com/centrohairsalon.my www.instagram.com/centrohairsalon