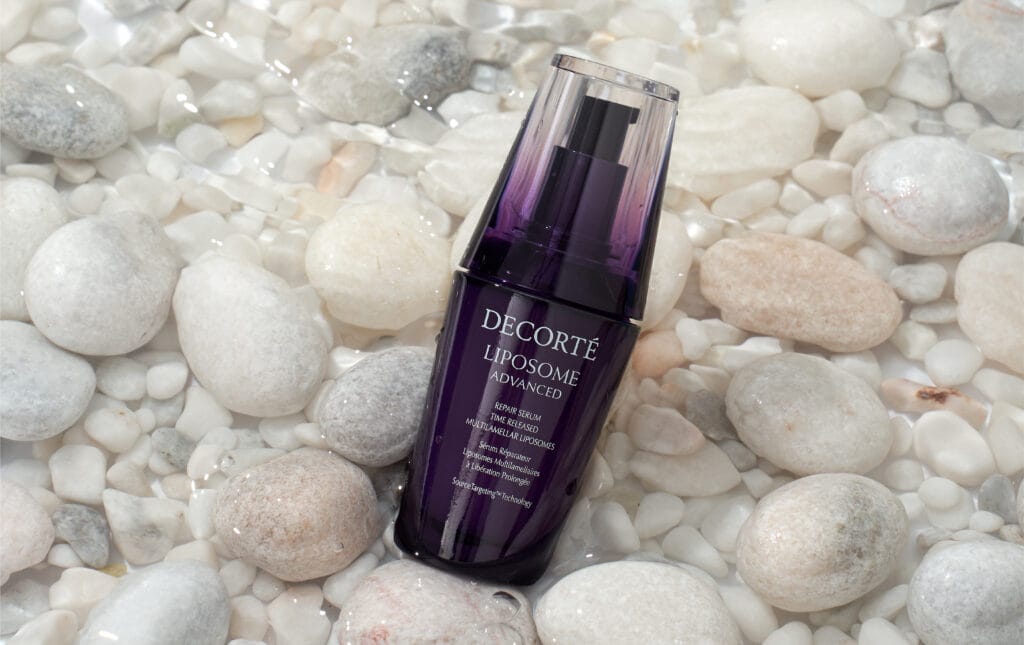 Best Skin Rejuvenating Serum: DECORTÉ Liposome Advanced Repair Serum
What once used to be the DECORTÉ Moisture Liposome, is now the Liposome Advanced Repair Serum! Having received an upgrade to its formula after 29 years of providing multi-layered liposome capsules compact in an incredibly hydrating serum, this improved formula enters the market with just a slight change to its name, but a major revamp to its formula. 
The biggest difference in the new Liposome Advanced Repair Serum from its predecessor is that it is now powered with their proprietary Multi-layered Liposome Technology™.  One trillion in every drop—with just one pump of the serum, one trillion microcapsules are released in higher concentration in every use compared to existing liposome products, directly making the skin more resilient. Once released into the skin, those bio-liposomes immediately penetrate into the skin, creating a moisture-rich second-like skin effect. 
We've noticed that the complexion is more revitalised and strengthened. Skin looks smoother, more plump and has a glow that will convince others we've just had a good night's rest. 
Joining this rejuvenating cocktail are skin-loving ingredients like Hyaluronic Acid, Ceramides, Vitamin E, and Shirakaba Water that contribute to the serum's 24-hour time-released hydration and improvement of radiance. Lightweight, clean and vegan, this low-irritation formula blends gently and deeply, and is even suited for dry or sensitive skin too.
To learn more about the Liposome Advanced Repair Serum and to shop the product, click here!