Celine is applying unprecedented technical innovation to beauty's oldest art form and attempting to not just make us smell good, but make us feel good too.
Extraordinary fragrances tell a story through their notes, the craftsmanship that goes into them, and the emotions they evoke. The right smell can give you a boost of confidence, a change of mood, cause you to reminisce, or make you smile. With such a vast fragrance marketplace, it can become tiresome to find an option that leaves a lasting impression, but you needn't stray far to find timeless aromas or reinterpretations of classics.
The eponymous fashion house, Celine has upped its ante with a new generation of fragrances that are rewriting the rulebooks of scents. Marrying modern and classic charm with respect to French savoir-faire, Celine's Haute Parfumerie collection emanates a distinctive French allure that no doubt will be a weapon of seduction. Created by the Maison's creative director, Hedi Slimane, the fragrance collection is a work of art that not only makes you smell good, but also feel remarkable.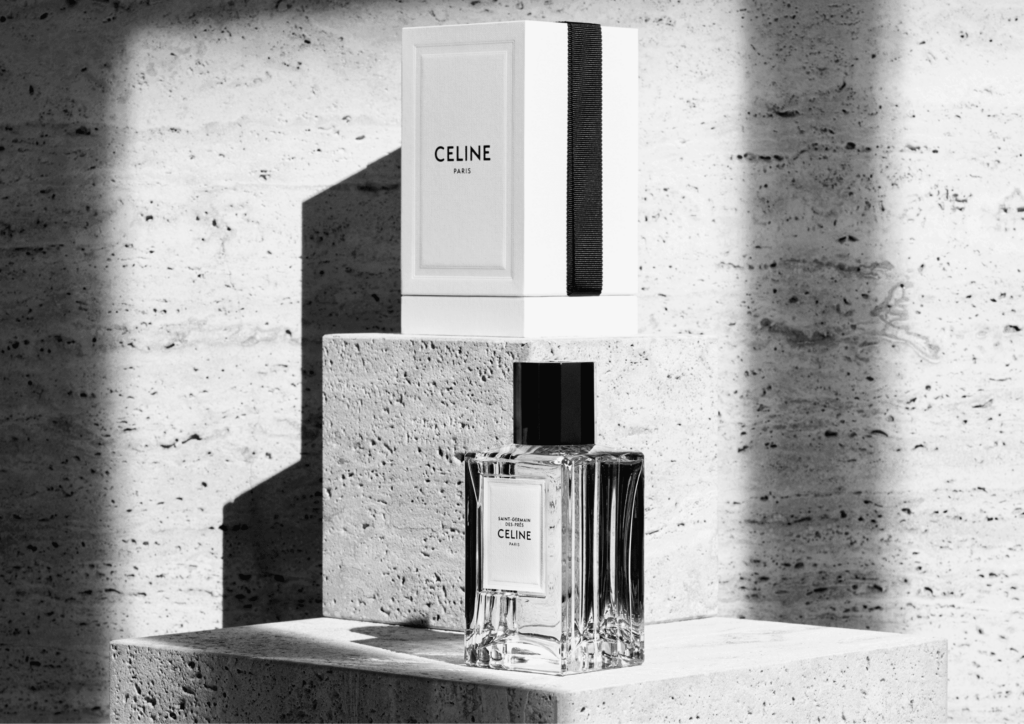 Known for his associations with the advent of a masculine and feminine style in both fashion and photography, it's no surprise the fragrance collection follows Slimane's stylistic codes. The accords and compositions used in the collection deliberately blur the lines of gender and create a harmonious scent that's made for everyone.
The stunning perfume collection includes 11 scents – Parade, Saint-Germain-Des-Prés, Dans Paris, Cologne Française, La Peau Nue, Bois Dormant, Rimbaud, Eau De Californie, Black Tie, Reptile, and Nightclubbing – all of which were made to be worn day and night.
The root of the collection stemmed from Slimane's olfactory journal, where each perfume was created based on a memory of emotions, a specific remembrance or a nostalgic narrative. Each of the fragrances has a personal and sentimental story – a distilled reminiscence of a moment, a place, or people – which exudes elegant, complex, and sophisticated compositions of smells. 
Taking cues from French perfumery and Parisian nightclubs in the 60s and 70s, most of the notes and accords relied heavily on tree moss, iris, rose or a chypre accord, also known as timeless markers of Parisian roots. The collection also sees the likes of vanilla, musk, bergamot, neroli and many more iconic ingredients that create beautiful fusion of scents.
Always capturing a fleeting memory and emotion with every waft and whiff, the Celine Haute Parfumerie collection poses a notion of timeless wear that will be loved by the wearer. 
All images courtesy of Celine