Earlier in October, I had the opportunity to travel to the wonderful land of Paris to explore the House of Drunk! A Drunk Elephant special, this event is the ultimate celebration of the brand and its innovations. Having already been a fan of Drunk Elephant before the trip, I was intrigued to discover more. I had a few favourites beforehand, but I left Paris falling deeper in love with the brand. Here, I recap my ultimate favourite products from Drunk Elephant that I can't go without.
Ceramighty™ AF Eye Balm
The latest addition to my skincare routine and one of DE's newer releases! The Ceramighty™ AF Eye Balm sits under the eyes very comfortably, deeply hydrates and personally, doesn't irritate my eyes either. I don't have the best sleeping pattern so it's been working overtime for me as of late.
A-Gloei™ Maretinol Oil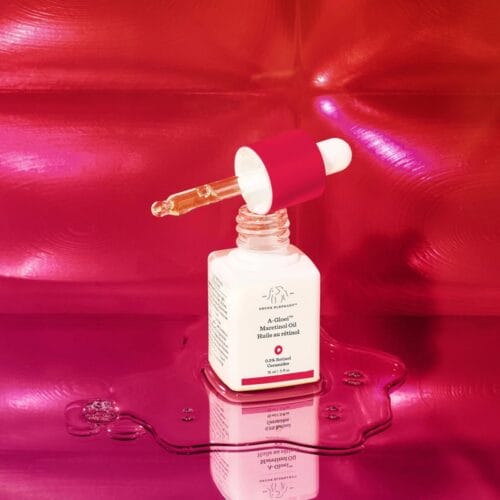 Combining two of their most loved formulas, this retinol and oil combination is a great hydrator that works double time to refine and smoothen skin, reduce discolouration and improve elasticity. 
E-Rase™ Milki Micellar Water
Although its been out for a couple of years now, I've only just started to love this micellar water! I primarily use it to remove my eye make-up as it doesn't irritate the skin my skin at all! Its milky texture adds a cooling and soothing sensation that I love too.
T.L.C. Glycolic Body Lotion
Don't sleep on Drunk Elephant's body and hair care! Skincare may be the star but there is a gem in their body range. Their TLC Glycolic Body Lotion has exfoliating properties that gently work on the skin to make sure there isn't any irritation. It truly works well to address skin concerns like uneven coloration and rough/bumpy skin.
Lippie Balm
A travel favourite of mine, I can't go without my Lippie Balm. A staple in my handbag, its formula is incredibly hydrating but its the size of the balm that makes it my favourite. A fatter circumference allows easy application and makes sure that the product coats the entirety of the lips.
F-Balm Electrolyte Waterfacial Mask
The skin care version of an isotonic drink, this overnight mask is formulated with an electrolyte cocktail that attacks dryness, dullness, and loss of firmness and elasticity in the skin. With a blend of barrier-replenishing ingredients like niacinamide, sodium PCA, plant squalane, five forms of ceramides, omega fatty acids and powerful antioxidants, F-Balm™ effectively rehydrates hungover, overly-parched skin, making it soft and supple.
Read More: Explore Drunk Elephant's House Of Drunk With Founder Tiffany Masterson