What was once treatments and solutions that could only be found at salons, Schwarzkopf Professional has elevated the at-home hair care experience with the launch of Fibre Clinix. Celebrating the one-year anniversary of this high-performance range, Azira Shafinaz and Shalma Ainaa share their own intimate experience with this salon-grade collection. 
People say that hair is the crown a woman wears, but believe me, men put just as much importance on hair health as us woman do. Especially as we get older, both men and woman start to worry and have concerns of hair thickness, our scalp condition and even the extremes of balding. So I believe that the question of hair care is completely genderless and is applicable to everyone and anyone.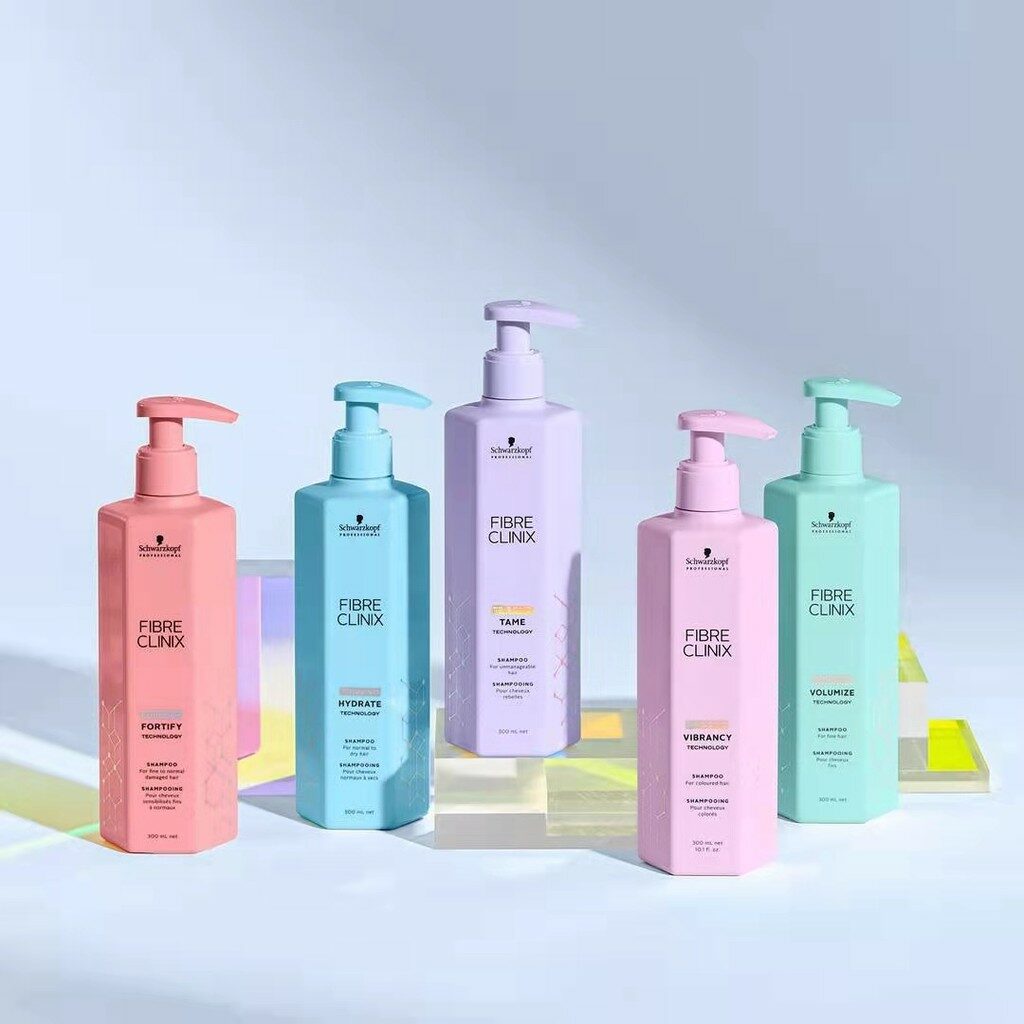 According to their thorough study, Schwarzkopf Professional found that everyone has experienced various hair problems and struggle to find matching solutions for them too. Among the common issues are hair fall, dry, damaged, coloured and thinning hair.
Dry tresses usually comes part and parcel with coloured hair, so it needs a solution that can treat both issues at the same time—to preserve colour whilst also hydrating the hair. And typically, such treatments are only available in salons. Fret not, Schwarzkopf Professional is here to fill that gap. Based on these concerns, Schwarzkopf Professional birthed the Fibre Clinix collection—a network of smart hair solutions formulated to treat each of these common hair issues, right at the comforts of your home.
The Fibre Clinix range is split between five different hair concerns, all perfected with a formula that prioritises care and maintenance; Fortify for damaged and over-processed hair, Vibrancy for colour treated tresses, Hydrate is for those with dry and brittle hair, Volumise to help strengthen fine and weak hair and Tame, which is for coarse and frizzy manes. With triple bonding technology at the heart of each line, it works to collectively boost your locks and make hair more manageable, healthier and all-around more beautiful. Each range features five different products: a shampoo, conditioner, a treatment cream, a spray alternative and also a booster that helps to optimise your haircare routine to its fullest.
Azira Shafinaz is one of the lucky ones and is blessed with thick and luscious hair. Having done quite a number of photo shoots with her, hair professionals and essentially everyone on set can't help but be mesmerised by her tresses. Given the fact that she is on numerous sets each week, it's amazing that her hair stays looking so glamorous. However, Azira admits that sometimes her hair does indeed act up, typically through frizzing or feeling dry due to her colouring her hair. So for her first experience with Fibre Clinix, we recommended a treatment that boosts hydration whilst preserving the richness of her hair colour treatment.
Shalma Ainaa has ditched her classic long locks for a shorter trim and all we can say is that her hair looks ultra-fresh and vibrant—we're complete fans of the new look. Sporting incredible shine, and a healthy, almost virgin-like texture, she is primarily looking for a hair solution that will maintain her current hair condition—because, why try fix something that isn't broken. We suggested for her to use a product that will maintain and preserve moisture in her locks, whilst also a treatment that will add volume and a bit of body to her hair—upping the vibrancy and overall healthy look of her tresses.