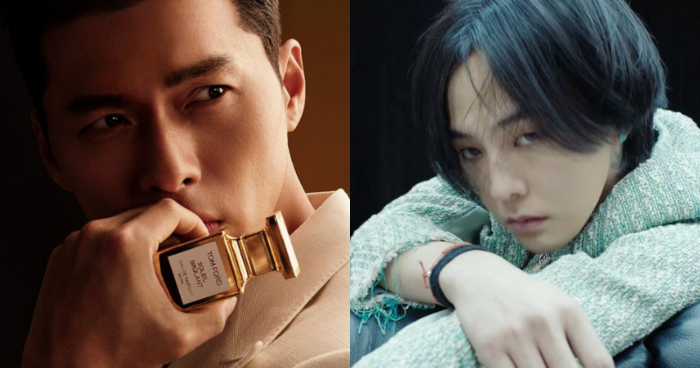 It is undeniable that G-Dragon and Hyunbin have a enormous, unrivalled fandom backing them with every move. Well. to the delight of their fans, both have made big headlines this week in beauty as Hyunbin has been revealed as Tom Ford Fragrances new Asia Pacific attaché and G-Dragon has elated VIPs with his brand new video for TS Shampoo.
G-Dragon shows off luscious locks for TS Shampoo
With the announcement coming earlier this year that G-Dragon would be the face of TS Shampoo, people were slowly bubbling with excitement in anticipation for campaign images and just…..pictures of G-Dragon, period. Well, the stans have been fed as G-Dragon revealed a brand new video on his Instagram featuring his lushious (and healthy) black locks—which i'm sure is attested to the smart, hair strengthening formula of the TS Shampoo. Watch his video below !
View this post on Instagram
Hyunbin stuns in new Tom Ford Fragrances campaign
Tom Ford fragrances have revealed that Crash Landing on You actor, Hyunbin has been newly appointed as the first Tom Ford Fragrance attaché for the Asia Pacific region. "As a longtime fan of Tom Ford, I am honored and privileged to be the first Fragrance Attaché for the region, and look forward to working with the brand" Hyunbin reveals. He makes his debut with the brand with an alluring campaign featuring the new Tom Ford Private Blend Soleil Brûlant fragrance. The amber floral scent encaptures sexy, summer notes, mingling sunshine with an intense freshness of mandarin and bergamot.
View this post on Instagram