The best of the city's style trailblazers are radiant and set to captivate -- all with Lancôme's luxurious treats, from high-tech serums to rich rouge lipsticks.
GERALDINE DREISER, 35, Vice President of Marketing at YTL Hotels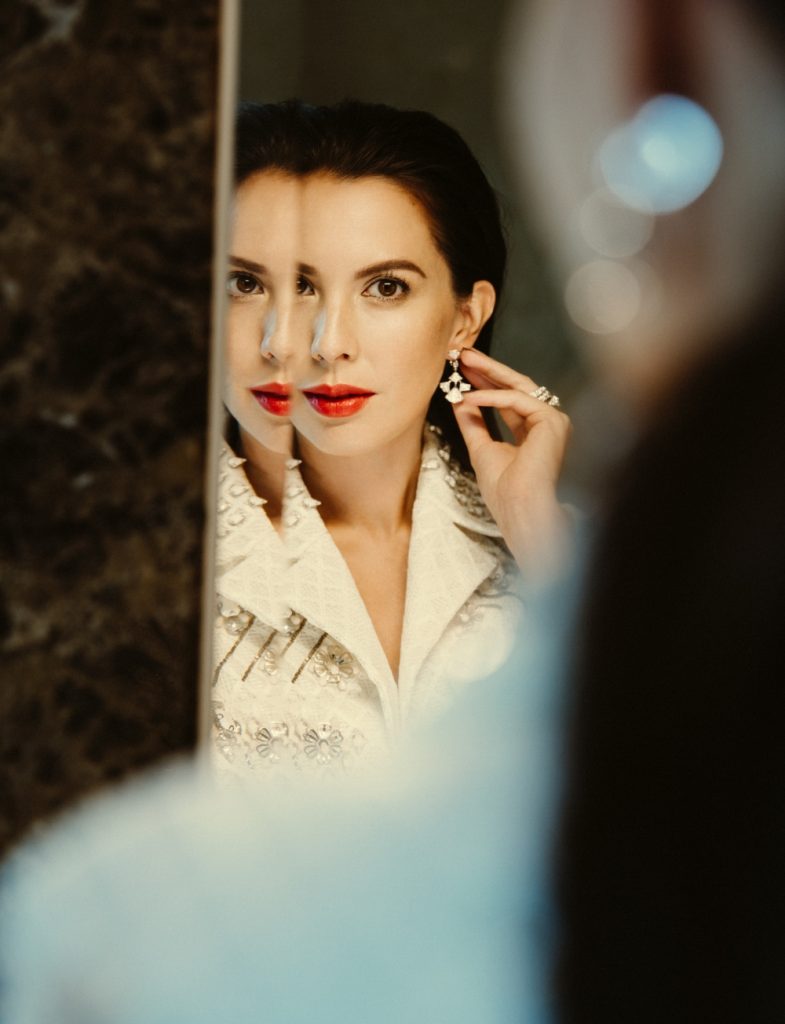 "The fashion and style one picks say a lot about the respect and thought given to the situation a person is in." – Geraldine Dreiser
Geraldine is glowing on set, and with good reason. The 35-year-old is six months pregnant, and though she is multitasking in a corner with a laptop perched on her lap, she is a perfect picture of elegance and grace. A biotech scientist-turned-hotelier, Geraldine has turned her strenuous travel schedule into a fine art. "My job takes me from boardrooms to media hosting, from the sunny tropical locales of Bali to the historical sites of Malacca," she explains, detailing how her wardrobe in turn varies to suit different occasions. But when it comes to keeping herself immaculately poised, it all comes down to one thing. "Never let the clothes wear you. Even the most expensive frock won't win you the 'Best Dressed' title if you don't have any confidence." True to her word, as Chuan Looi zooms in on his lens, Geraldine's inimitable beauty shines through—no filter required.
Get Geraldine's Look: