What do you look for in a face mask? Though it began as a necessity the past couple of years, the face mask has evolved into a fashion statement, an accessory to complement our everyday style expression. For the style savant, the right face mask can amp up the cool factor to a look, but above all else, it should still serve its purpose: to limit the dispersion of respiratory droplets as well as to protect you from contracting any airborne germs and viruses. Of course, it helps if it allows you to breathe with ease too. It can't just be about looking fab. So for those looking for a 'face mask' that offers all the protection needed yet also deliver on design, LG has released its new and improved LG PuriCare™ Wearable Air Purifier.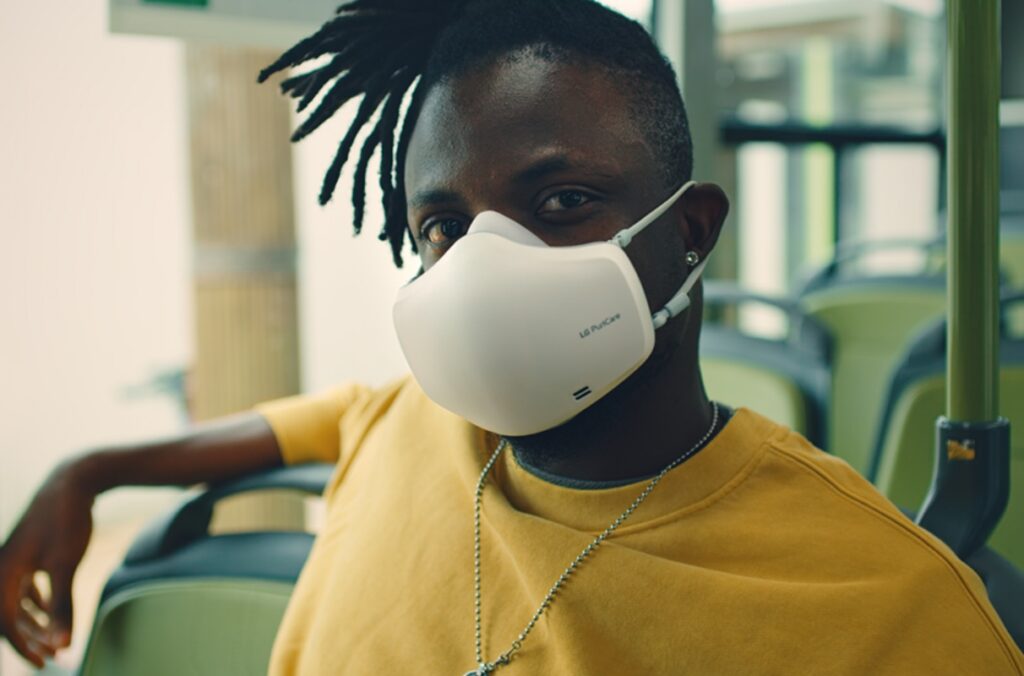 "Face masks have become a necessity for everyone's health and hygiene," says said Kim Kyutae, managing director of LG Electronics Malaysia. "With the new LG PuriCare™ Wearable Air Purifier, we aim to do our part in ensuring that we continue to provide our customers with innovative products that helps with air purification. The product offers added protection, comfort and convenience to our customers. Not to mention, they can wear the Wearable Air Purifier with confidence knowing that it is capable of thorough air purification."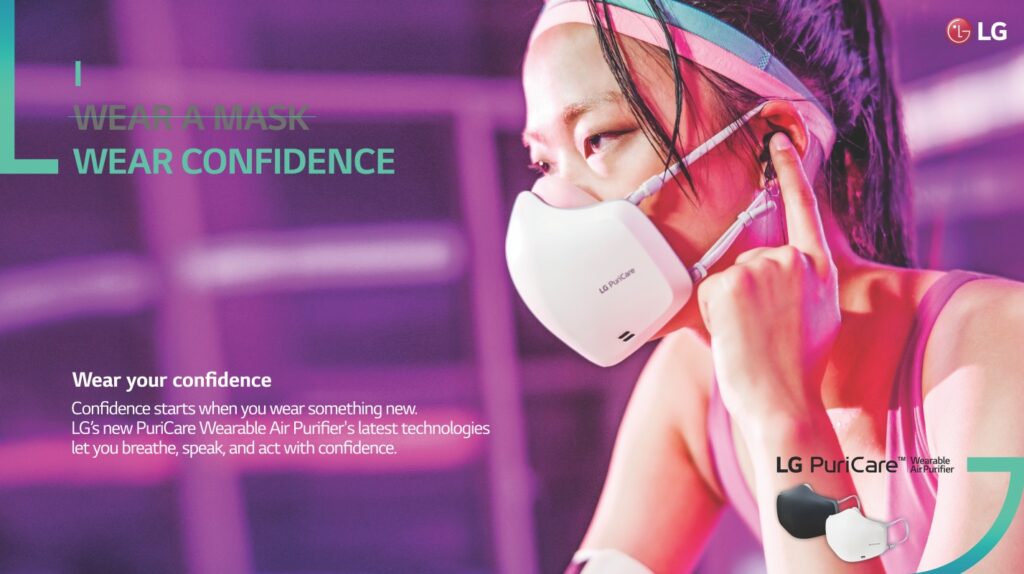 BREATHE EASY
The LG PuriCare™ Wearable Air Purifier is an innovative upgrade from the original model released in 2020. Not so much a face mask as it is a nifty portable device, this upgraded Wearable Air Purifier allows for breathing comfort thanks to a fully automatic fan airflow control system. A respiratory sensor senses your breathing while Dual Fans with an ultra-small and lightweight motor automatically adjust to your breathing cycle to let you breathe pure, filtered air with no effort. Not only does this advanced system prevent the feeling of stuffiness that some people experience from wearing face masks, it also eliminates the chances of your glasses fogging up when you breathe through a normal face mask.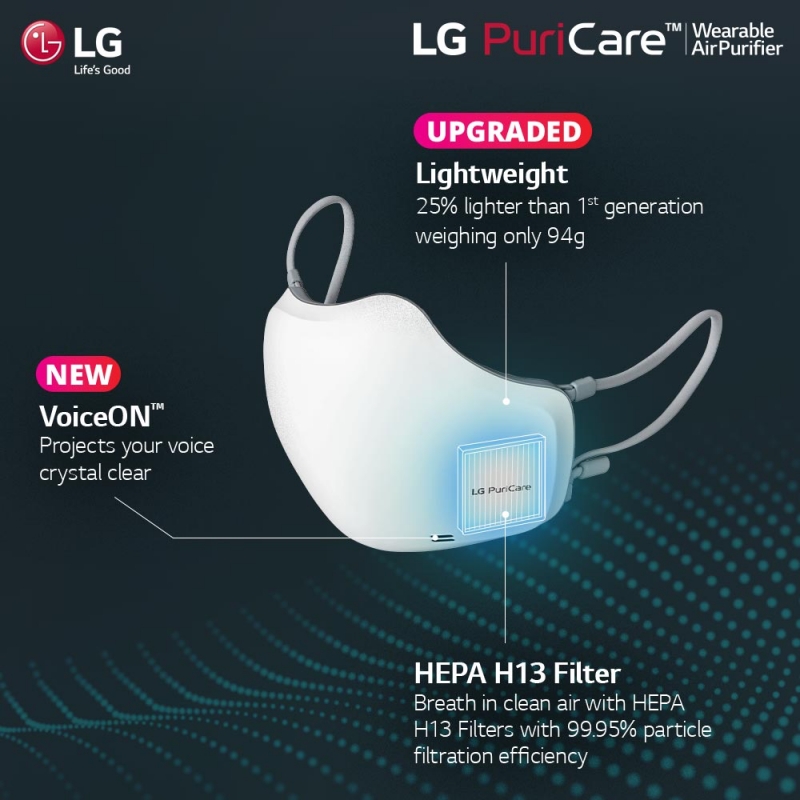 AIR PURIFIER ON THE MOVE
Much like premium air purifiers for the home, the Wearable Air Purifier incorporates two HEPA H13 filters to ensure the air that you are breathing is as clean and as healthy as possible—it has proven to remove harmful particles such as dust, virus, bacteria and allergen up to 99.95% (as certified by the Air Cleaning Association and observed by TÜV Rheinland).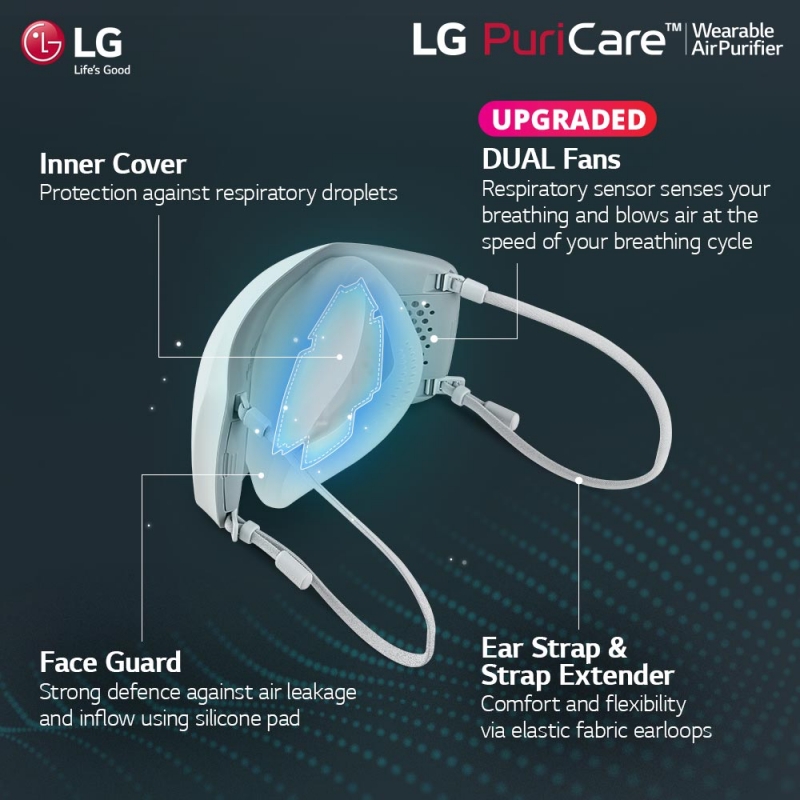 A NEW LOOK
When compared to its precessor, the new LG PuriCare™ Wearable Air Purifier is more streamlined and minimalist—it's less bulkier and more seamless—and is 25 per cent lighter, weighing in at just 94 g.  
The device comprises of its main body i.e. the air purifier itself (brushed in a smooth creamy white), two HEPA H13 Filters that you insert on the left and right side of the main body, an inner cover to block respiratory droplets, and also a washable ergonomic face guard made of medical grade silicone that fits snugly around your nose and chin to minimise air leakage while offering comfortable wear for a longer period of time. An adjustable elastic ear strap adds to the comfort.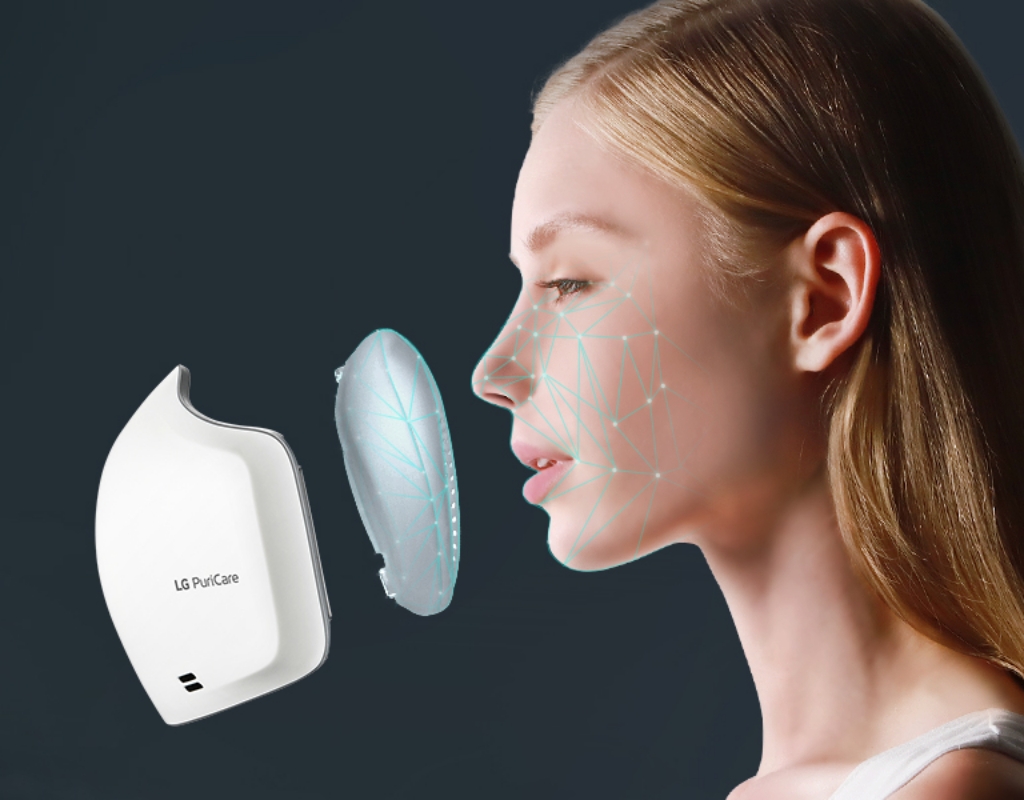 Seeing as it's essentially a device, the Wearable Air Purifier comes with a 1,000 mAh rechargeable battery that lasts between 6 to 8 hours when fully charged (and takes about two hours to reach maximum charge). Additionally, to overcome the muffled speech we sometimes experience with face masks, the device now comes with a new VoiceON™ feature, basically a built-in microphone and speaker that produces a clearer speech when you are talking. Another cool feature: the device is equipped with Bluetooth technology that lets you track your breathing and even intuitively manage the device on your phone via the LG PuriCare Wearable app.
Your purchase of the LG PuriCare™ Wearable Air Purifier comes with two HEPA H13 Filters and 15 pieces of the inner cover. The face guard included with the LG PuriCare™ Wearable Air Purifier comes in a large size but a medium size is available as a separate purchase. To ensure consistent air purification, it is recommended to replace the HEPA H13 Filters after one month (based on 6 hours use a day). The inner cover is for one-time use only and should be replaced afterwards.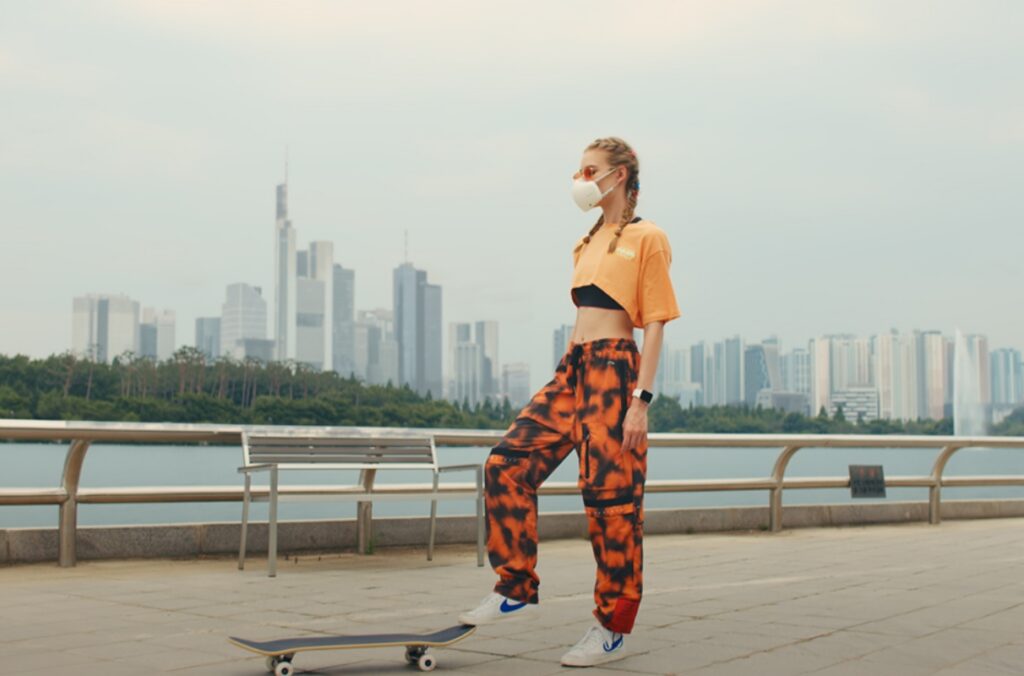 LG PuriCare™ Wearable Air Purifier is approximately retailed at RM849. HEPA H13 Filter replacements retail at RM53 (2 pieces/box), and inner covers are retailed at RM53 (30 pieces/box).
To learn more about the LG PuriCare™ Wearable Air Purifier, visit here.