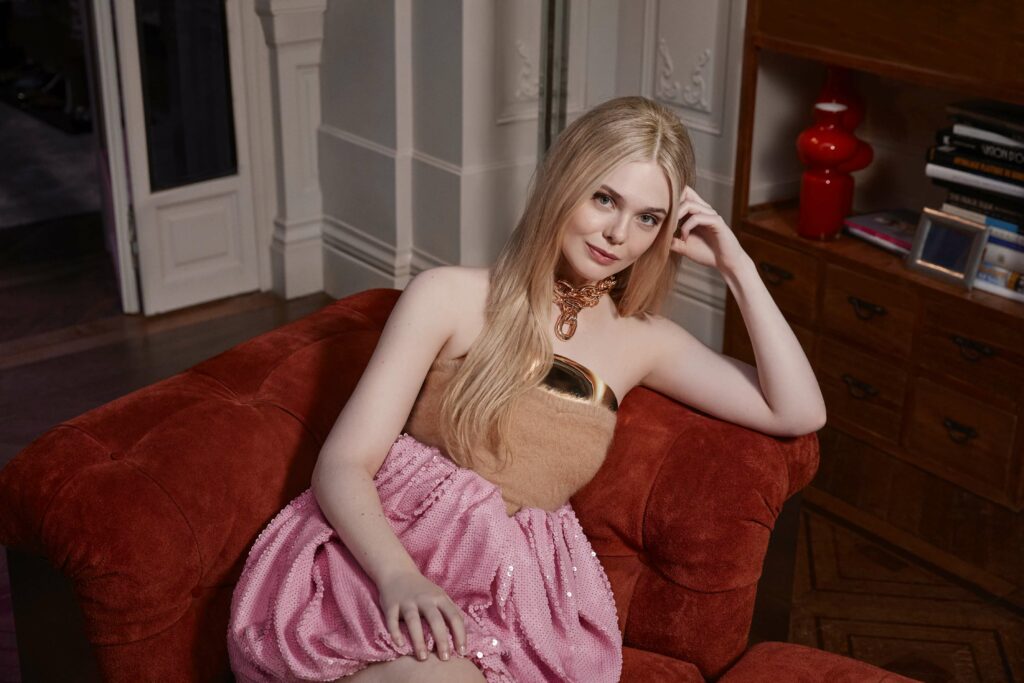 Dubbed a true icon, actress Elle Fanning who starred in blockbusters including Maleficent, Sophia Coppola's The Beguiled, and Super 8 is now the face of Paco Rabanne's Fame fragrance. At the age of 21, she's one of the most renowned young Hollywood actresses. Feminine, radiant, and confident, Elle Fanning couldn't be a better choice to front the new sexy scent.
Fame by Paco Rabanne is wrapped in an ultra-covetable and fashion-forward bottle inspired by the house's most iconic designs. The new sensual, spicy, and fresh scent has an explosive mixture of beautiful accords and notes featuring an addictive smell of vanilla and sandalwood mixed with delicious notes of jasmine and mangoes. The new fragrance is an irresistible object of desire that defines the cheerful, free, and disruptive character of the Paco Rabanne woman.
"I am thrilled to be an ambassador of a brand as iconic as Paco Rabanne. I was completely taken by the concept and felt like it was a perfect fit and reflects my personality. Being part of this new chapter was an immediate yes," Fanning said.
Taking the world and fragrances by storm, we recently chatted with Fanning about her career, guilty pleasures, and her collaboration with the brand.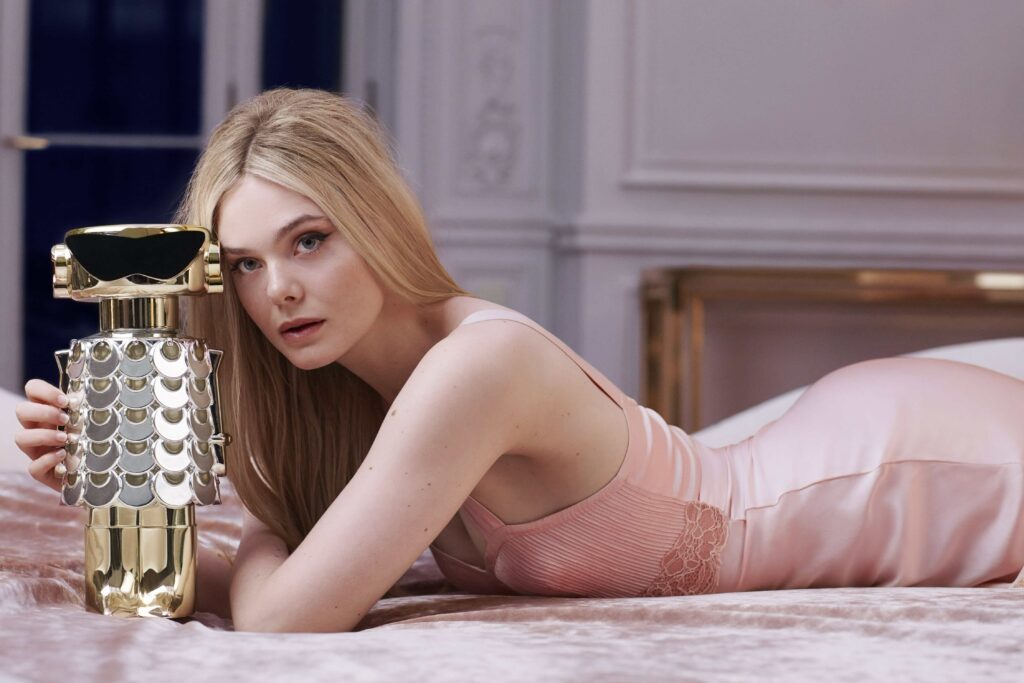 How has being actress shaped you as a person?
I get to play pretend as a career, and because I've been doing it since I was so little, it's allowed me to live in my imagination. I am not afraid to dream and take risks.
What's been the most challenging role to play? 
I think all roles are challenging in their own way. I have flipped between drama and comedy. Comedy certainly brings a brighter atmosphere to the on-set working environment, but the comedic timing and rhythm are incredibly challenging.
How do you unwind when you're not working?
On the weekends I like to go to the farmers' market and plan a meal to cook. Cooking calms me. If it's a weekday, after work I take a long bath and watch reality TV!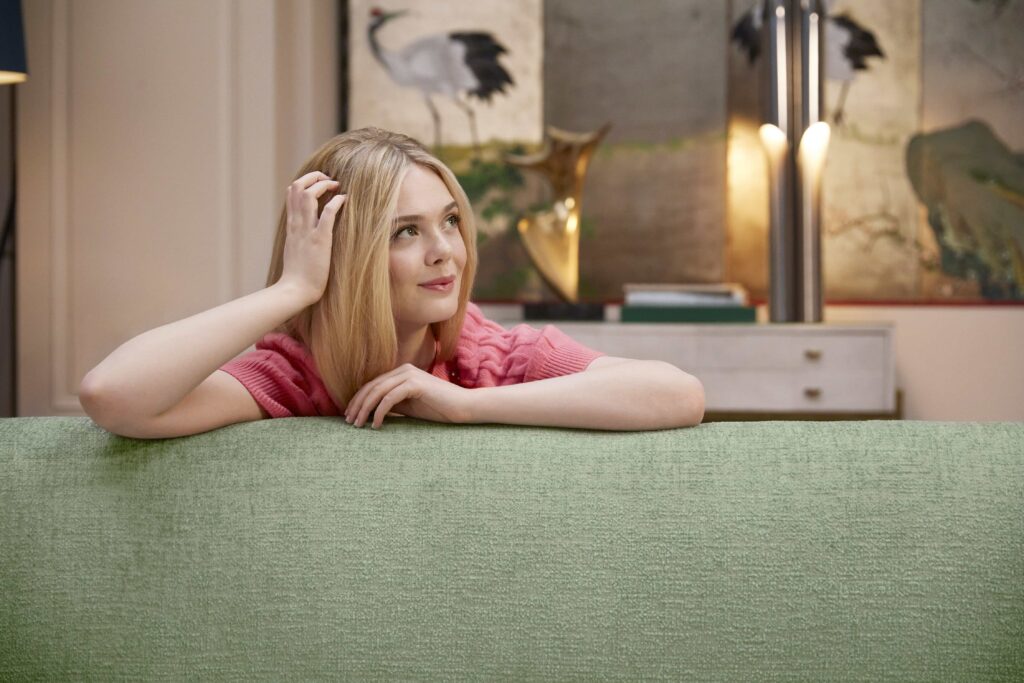 What's the first smell and perfume you remember?
The first smell I remember was mixing all my grandmother's perfumes and I felt very grown-up spraying it all over me. My first perfume was extremely sweet. I wore it all through middle school. It was that classic teen scent and I probably wore way too much of it.
Do you ever use fragrance to get into a character?
I have heard of actors doing this, which I find really interesting. I have never done it myself, but it would be fun to make a specific scent for a character.
What does Paco Rabanne mean to you as a brand?
Paco Rabanne is cool and effortless. It's also a bit flirty and mischievous, which I love.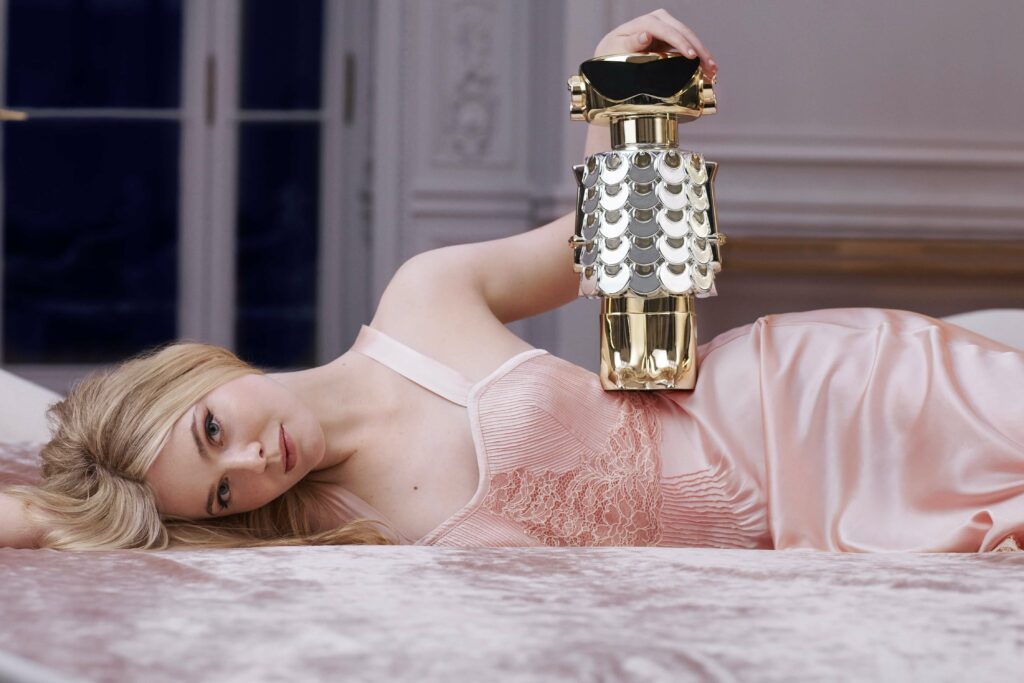 What do you like about the fragrance?
I love the scents of jasmine and mango. It's so fresh and can be worn day or night.
What does the perfume represent for you?
To me, the perfume represents strength and elegance.
What would you like to say to the women wearing this perfume?
Enjoy the feeling you get when wearing this unique scent. I hope it makes you feel confident and energised.
How do you feel about being the new face of FAME?
I love the Paco Rabanne brand and am honoured to be the new face of this fragrance. It's a dream come true to be a part of such an iconic brand!
Head down to Fahrenheit 88 from 6–26 October 2022 to watch an exclusive Sephora animation preview featuring the new fragrance, Fame by Paco Rabanne.