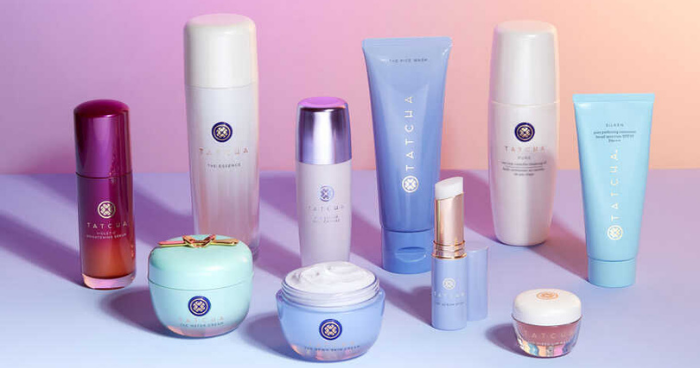 Ahead of an enticing lineup of new releases, we speak to Daniel Martin, make-up artist and Tatcha's global director of artistry and education, on how to care for skin indoors and what he recommends if it's your first time trying Tatcha.
How has it been like navigating the skincare industry amidst the pandemic—and with many renewing their interest and importance back into skincare?
At Tatcha, we believe that caring for your skin is caring for yourself,and that your skin is a reflection of your mental, physical, and spiritual health. Over the past eighteen months, it was wonderful to see so many use a difficult and unprecedented time as a chance to pause, reset, and use self-care, including skincare, as a form of self-compassion. Taking care of yourself should never feel like a chore or self-indulgent – it's a time to embrace what makes you feel worthy.
What skincare tips and tricks would you recommend to keep skin happy whilst indoors (especially the over-exposure to air conditioning)?
Look for ingredients that not only nurture your skin – including blue light protection, microbiome protection, and SPF for sun protection – but also take time to care for your mental wellbeing. Putting time and intention behind even the smallest act  can turn a routine into a ritual.
View this post on Instagram
What has been your most memorable Tatcha product to create and why?
There have been so many! If I had to pick one, however, it would be our Kyoto Red Silk Lipstick. We originally created it as a one-off for Chloe Sevigny, who was my client for the 2014 Met Gala, but  there was such a demand that we launched it as a limited-edition and then permanently added it to the collection a few years later. It's still one of the most-used lipsticks in my kit – it's the perfect balance of red and beautiful on so many skin tones.
If you could choose only three products from Tatcha to create an 'introductory bundle set' what products would you choose and why?
The Essence, The Water Cream, The Liquid Silk Canvas, and the Kissu Lip Mask are the four products I always use to prep the skin for makeup – it creates a gorgeous poreless canvas and keeps the skin looking radiant and hydrated. Sorry I picked four!
Our Tatcha Must-Haves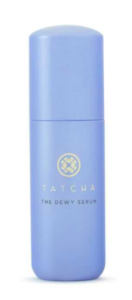 The Dewy Serum 
This serum works in three-fold: genty resurfaces thanks to the lactic acid in the formula, hyaluronic acid plumps and boosts hydration, whilst squalane works to smoothen, plump and reveal a dewier complexion.