K-drama fans, it is time to swoon.
Y.O.U Beauty have just announced that its newest beauty brand ambassador is none other than highly-acclaimed actor, Kim Soo Hyun! Starring in hit shows like My Love From The Star and It's Okay Not To Be Okay, he joins as Y.O.U Beauty's latest face. Tying into the brand's philosophy of 'long-lasting beauty', Kim Soo Hyun matches this perfectly with his long-standing place and perseverance in the industry as one of the best actors in Korea.
Upholding the philosophy of 1+1>2, Y.O.U combines the sophistication of science and technology with the goodness of nature which produces a product that is more than a temporary solution but guarantees it with a quality that can be felt the benefits for a longer time supported by its famous slogan "Long Lasting Beauty". Prioritizing selected materials, easy to use, attractive designs and customer-oriented, Y.O.U is committed to offering competitive products in terms of quality and price.
With the brand taking the region by storm with its growing presence in Indonesia, Malaysia, Thailand, Philippines and other markets across the world, Y.O.U Beauty is all about providing accessible beauty with innovative technology and fashionable design. Offering a wardrobe of innovative skincare, high-performing make-up, body care and cosmetic accesories, their products are all smartly formulated for you to look and feel your best.
Y.O.U Beauty Hero Products
Every product in the Y.O.U Beauty brand is  meticulously curated using quality and natural-derived ingredients and formulated with advanced technology. Here's a rundown on their collections. 
Biomecera Advanced Booster Serum
Our highlight product is their Biomecera Advanced Booster Serum. It impresses with its soothing formula which works to neutralise the microbiome and boost the skin barrier. Its protection is three-fold: to strengthen, reactivate and balance. Formulated with their signature biotechnological skin-activating technology, expect improvements to your complexion in just four weeks. 
Golden Age Series
Their Golden Age series is perfect for the ladies looking to start their anti-ageing journey. Formulated with 100% Pomegranate extract, Hyaluronic Acid and Calendula Officinalis Flower extract, this collection combats early tell-tale signs of ageing, improves skin's firmness and keep your skin looking smooth and youthful. Currently going through an revamp, their upgraded formula is expected to launch by the end of 2022. 
The Radiance White Series
The Radiance White series is infused with Snow Mushroom, Niacinamide, and Vitamin C that ultimately improve skin texture and tone for a natural radiant complexion. Clinically proven by SKINPROOF, it promises to enhance the skin's condition and it is specifically designed to brighten, nourish, hydrate and promote healthy-looking skin.
AcnePlus Series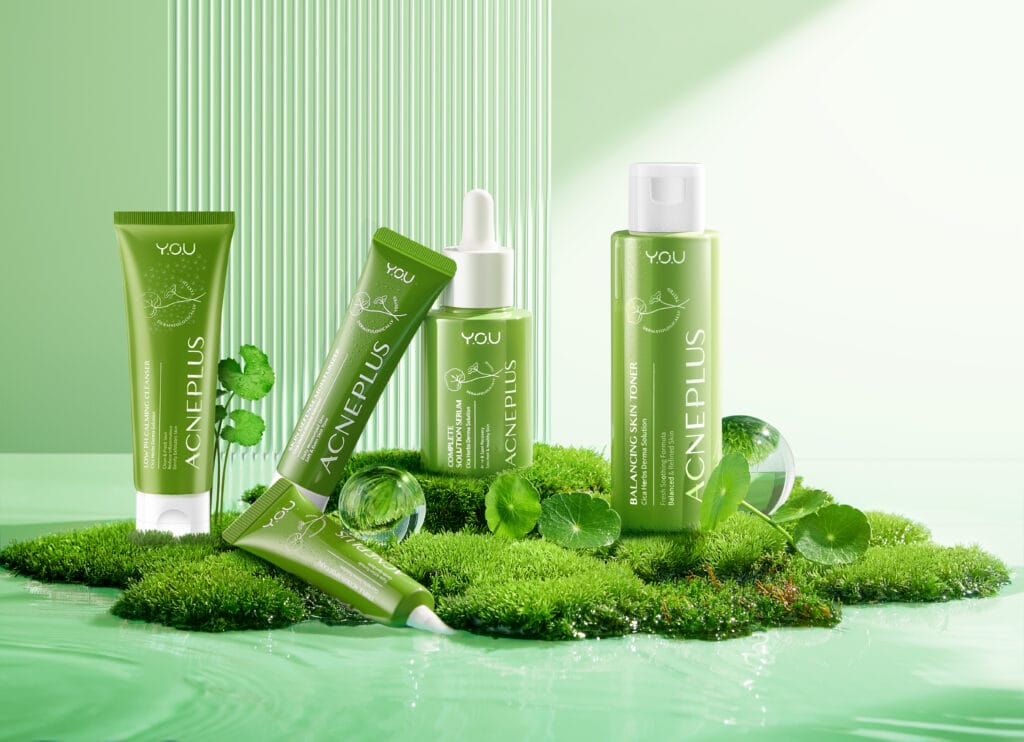 Created for those with oilier complexions or struggling with acne, the AcnePlus series is innovated with 4D Centella and Herbal Fusion Actives (Corn Mint Oil, Amur Cork Tree Bark extract and Witch Hazel Extract) to heal and prevent acne for healthier-looking skin.
Dazzling Glow Up Series
With its tagline "Advanced Glowing Skin", the Dazzling Glow Up Series not only offers instant brightening and glowing skin but also hydrates the skin and minimizes pore to achieve a perfect-looking complexion. The series is formulated with 3 main ingredients, Fermented Rice extract that helps to moisturize and brighten skin, Tranexamic Acid aids in protecting skin from UV rays and prevents pigmentation. It also contains Niacinamide (Vitamin B3) to promote healthier skin that is resilient to breakouts and blemishes, also helps to balance skin moisture level.
Y.O.U Cosmetic Series
Noutriwear+ Series
Also delving into their make-up, we've come to enjoy their latest Noutriwear+ collection. Centred around the philosophy of "Nourishing Wear, Beauty Wear, it's all about giving your skin the best to nourish and replenish, whilst feeling and looking your best. The range features a selection of premium base make-up developed with Litestay™️ technology and Immortelle C-lock Essence to deeply nourish the skin to deliver flawless coverage that can last up to 24 hours.
Extra Full Coverage Liquid Foundation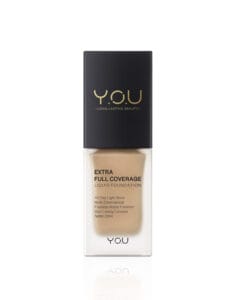 Their Gold One make-up line is another hit. Offering premium products for the everyday woman, our favourites are the Extra Full Coverage Foundation and  Rouge Lip Cream. Specially formulated with our region in mind, the Extra Full Coverage Liquid Foundation is geared more to the Asian complexion. The matte-finish foundation gives an all-day coverage with oil control function to let everyone look fresh throughout the day.It's ultra lightweight and skin-loving formula prevents pore clogging and provides comfortable wear, even in our tropical climate.  
Rouge Lip Cream
The Rouge Lip Cream is the star of the show with shades ranging from elegant nude hues to fiery red tones. Available in matte & satin finishes, the lip matte is non-drying and extremely comfortable on the lips. Containing natural oils and vitamins to moisturise and nourish your pout, it's a great confidence booster and will have heads turning as you enter the room
Simplicity Series
Lastly is their Simplicity series. Geared to those looking to start their make-up journey and beyond, this range is all about effortless make-up to bring out the best and most confident version of yourself. Its extensive range sees a collection of products available in bold and vibrant shades.
. 
To explore Y.O.U Beauty's product range and learn more about their products, you can find them at Lazada, Shopee & Watsons—click here to shop! Also find them at their socials on TikTok, Instagram, Facebook and Youtube!