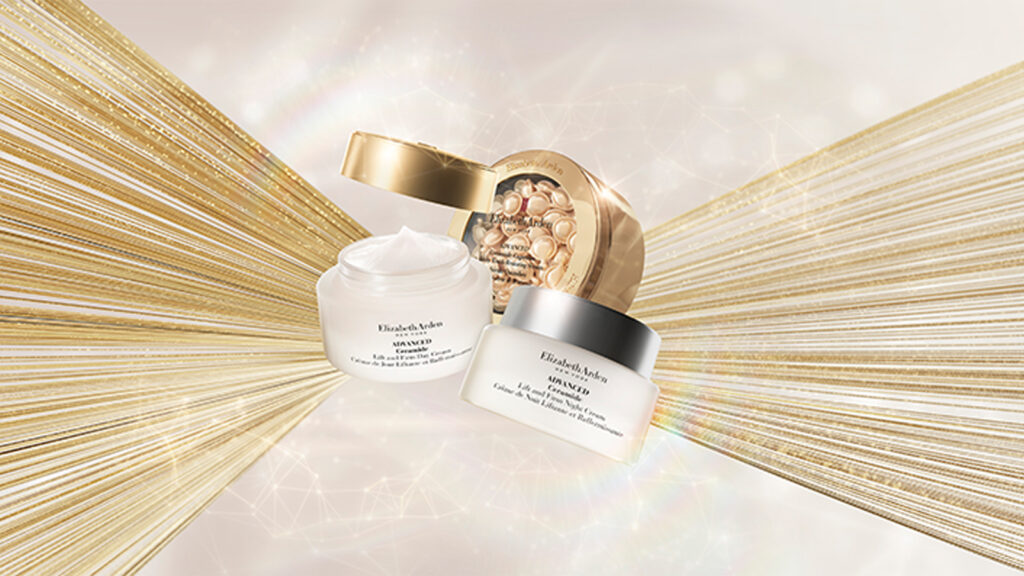 A brand with an extraordinary history of delivering impressive anti-ageing solutions, Elizabeth Arden are continuing their legacy with their new Advanced Ceramide Lift and Firm Day Cream SPF 15 and Night Cream that promises to lift, firm, tighten and intensely hydrate the complexion. With ceramides being the beating heart of this collection—it's all about nourishing and returning your complexion's vibrancy and luminosity.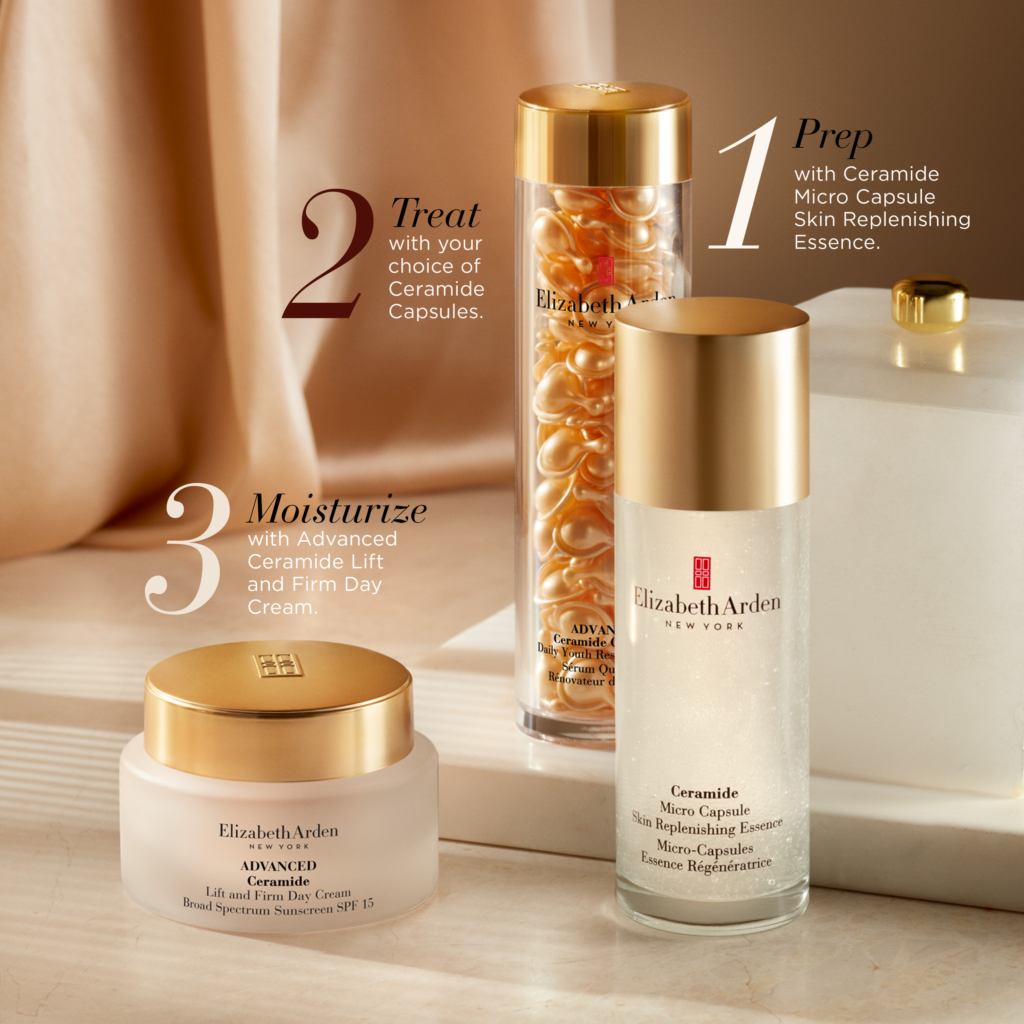 Before we get into the latest Advanced Ceramide Lift and Firm Day Cream SPF 15, we want to pay homage to one of the original ceramide-boosted skin solutions. After cleansing, we like prepping the skin starting with the Ceramide Micro Capsule Essence. Once that sets into the complexion, we follow it up with the Advanced Ceramide Capsules Daily Youth Restoring Serum, that now comes in a new swivel jar packaging. This lightweight, silky-smooth serum helps to maintain healthy, youthful-looking skin and correct any visible signs of ageing. And then we bring on the new Advanced Ceramide Lift and Firm Day Cream SPF 15.
As the last step (second last if you're counting SPF) of your skincare routine, this fast absorbing cream is a game-changer if you're looking to lift, sculpt, and define. Utilising the power of their age-defying 3D FIT Technology—powered to firm, tighten and intensely hydrate—and infused with ceramides, tetrapeptides and edelweiss extract, this moisturiser promises comfortable all-day wear and keeps the skin extremely moisturised and plump as you go about your day.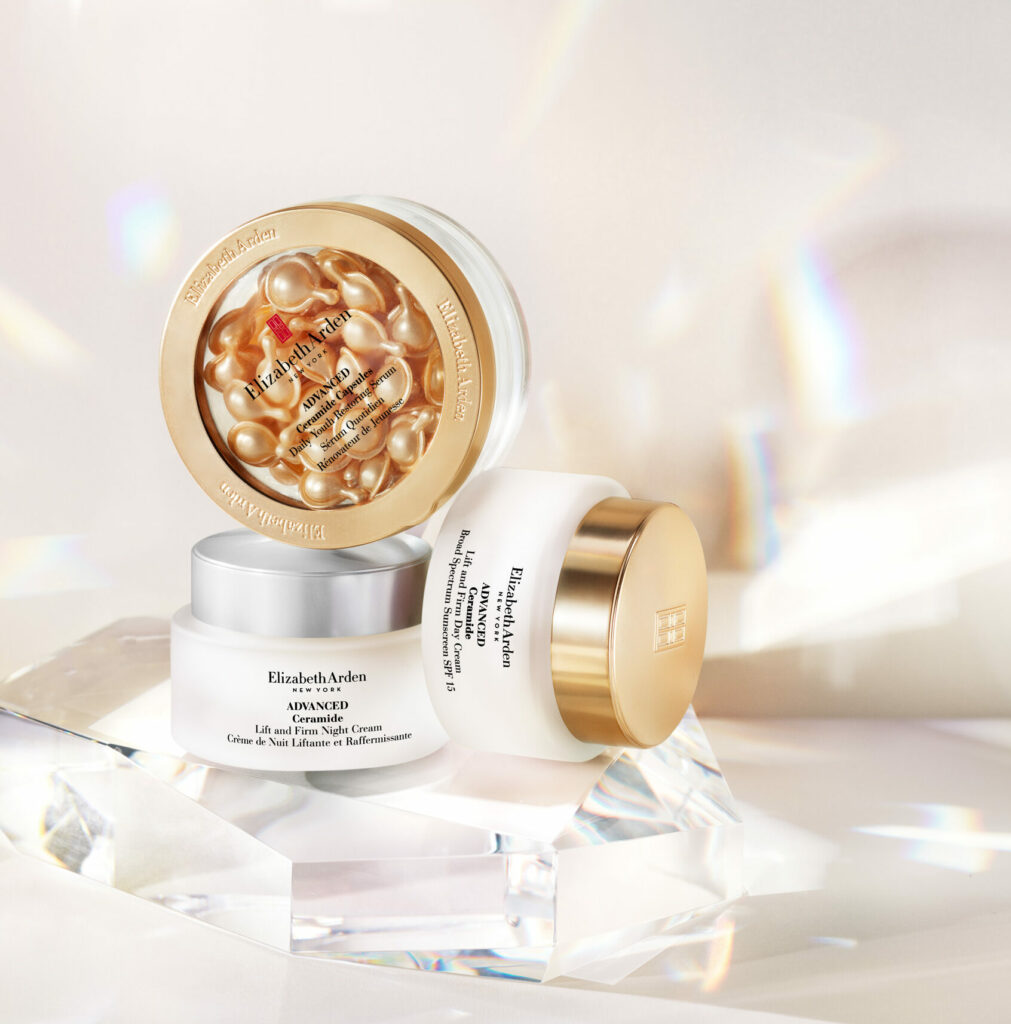 Come the nighttime, we like to incorporate the Retinol Ceramide Capsules into our routine to really maximise the firming and tightening powers of the Advanced Ceramide Lift and Firm Night Cream. Potent and powerful, the reason behind Elizabeth Arden opting for capsules as compared to a bottled serum is to actually ensure maximum potency of every application—it protects the highly active retinol so that you're always getting the best out of the formulation.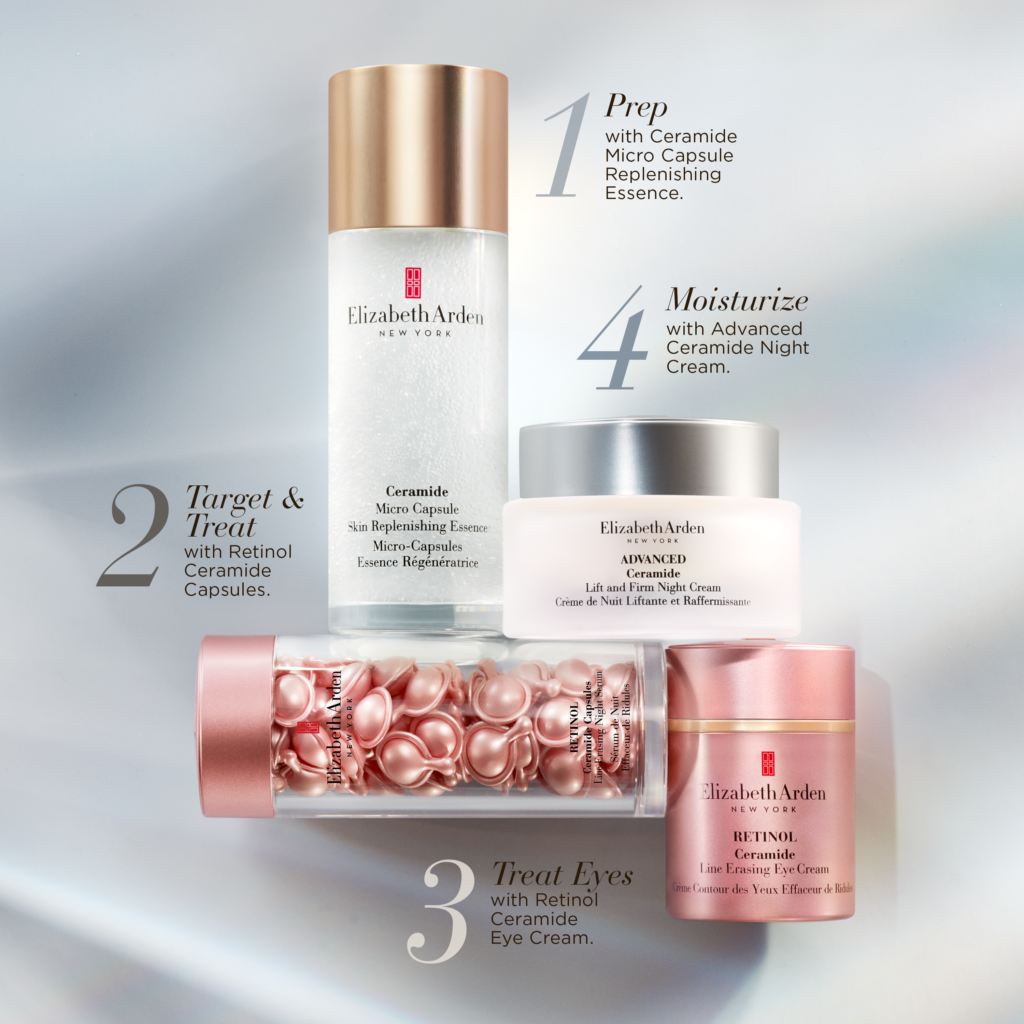 The finale of your day is courtesy of the magic of the Advanced Ceramide Lift and Firm Night Cream. Following the Retinol Ceramide Night capsule, lock in your treatment and complete your age-defying routine with this night cream. Formulated with the same ingredients as the day cream—expect the ceramides in the cream to reinforce the skin's barrier whilst tetra peptides and edelweiss extract join hands to strengthen skin's density, help lift sagging skin and enhance facial contours for a more sculpted and youthful look. Lastly, the red algae laced within the cream works hard to support moisture retention and keeps the skin hydrated all-night and day. Apart from the instant boost of hydration and radiance, continuous application of the Advanced Ceramide Lift and Firm Night Cream will show visibly lifted, firmer and more defined facial contours in just 1 week!*
*Based on independent consumer studies of Day & Night Creams; 58 women; 1 week.
Moving Forward
Not only has the formula received an update, the packaging of the Day and Night creams have too. Pivoting to a more sustainable solution to their jars, these new creams are now housed in glass jars made from 20% recycled glass and its caps made from 50% resin made from post-consumer recycled packaging too!
Retailing for RM471 each, shop the new Advanced Ceramide Lift and Firm Creams at all nationwide counters and online official stores at Lazada, Shopee and Zalora.