Created with melanated skin in mind.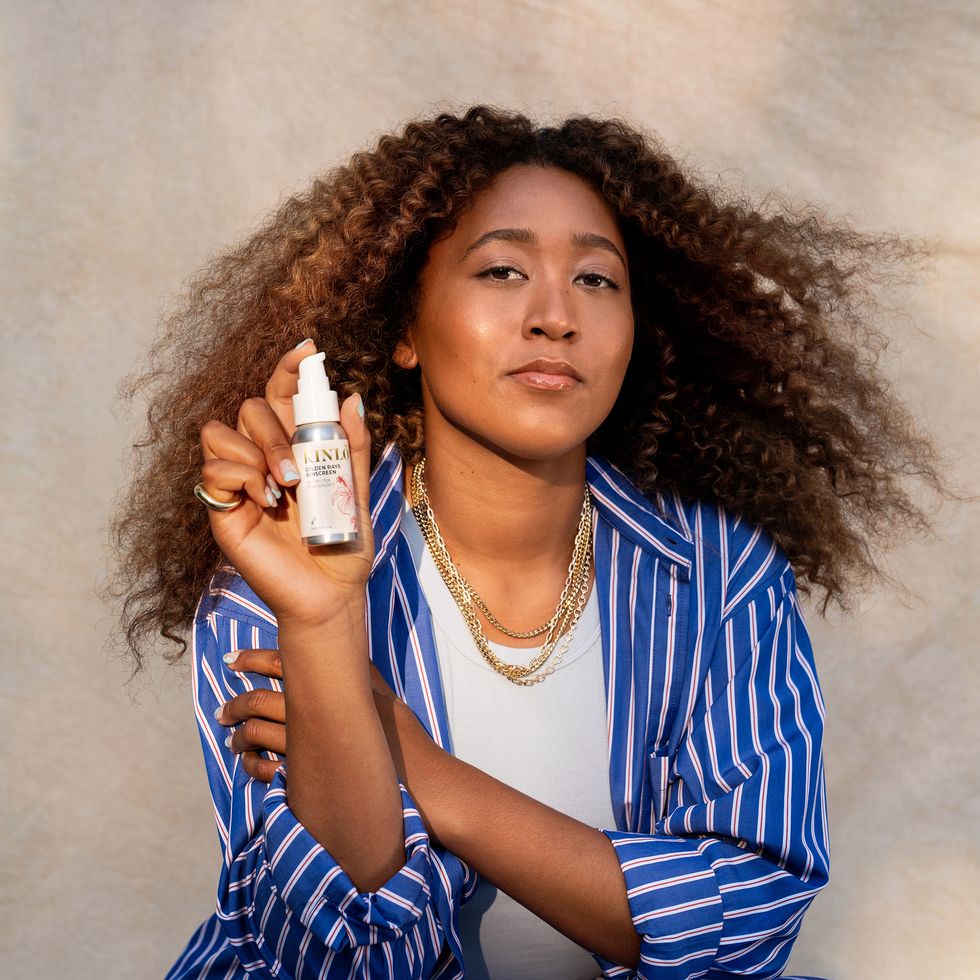 Tennis champion Naomi Osaka has undoubtedly made a name for herself on courts worldwide, and now she's channeling that same star power into the launch of Kinlò, her new sunscreen line. Kinlò—with kin and lò translating to "gold" in Japanese and Haitian Creole, respectively—isn't just another celebrity skincare venture. The range was formulated by Osaka specifically for Black, Brown, and Asian Pacific communities, with the help of top experts, including Dr. Naana Boakye, founder of Bergen Dermatology in Englewood Cliffs, New Jersey.
Each Kinlò item retails at less than $20, with the line composed of four main products designed to not only protect your skin from UVA and UVB rays, but also help it recover after being exposed: There's the reef-safe SPF 50+ broad-spectrum Golden Rays Sunscreen, which also features a subtle hint of color; the Hydrating Eye Cream; the coconut-and-orange-scented Hydrating Golden Mist; and the Hydrating Lip Balm. Each product contains a bevy of skin-soothing natural ingredients, like squalane, niacinamide, aloe vera, and hemp seed oil.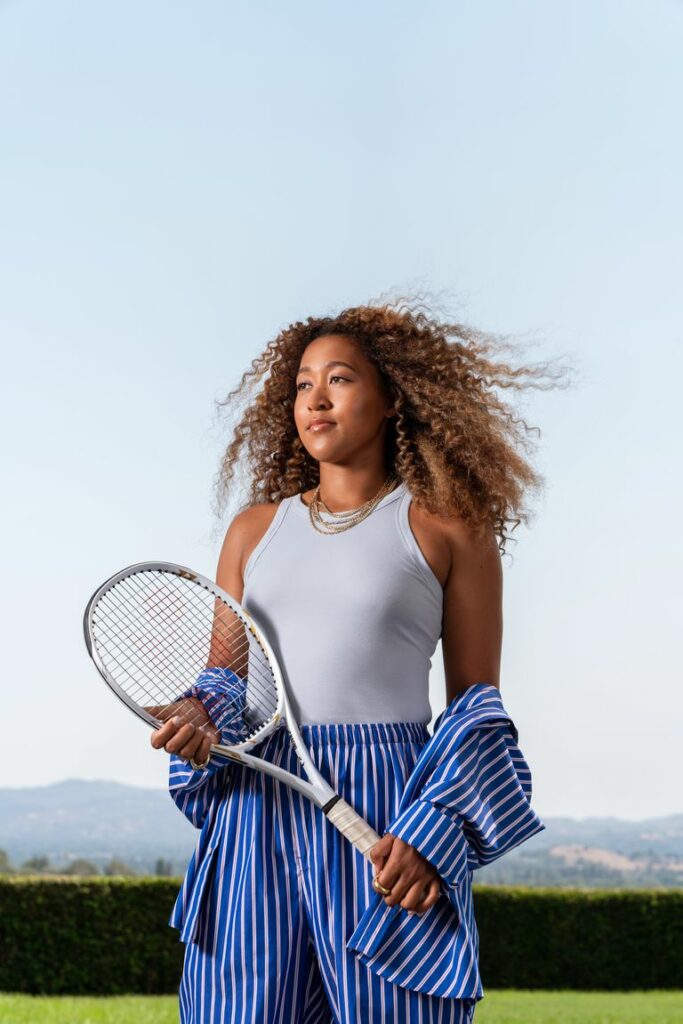 When creating the brand's sunscreen in particular, it was important to Osaka to address common pain points many people of color face—from leftover white residue to a general lack of moisture—to find the right product fit. As an athlete who often plays in direct sunlight, she also considered the mineral sunscreen's longevity when it comes to working up a sweat; this one promises 80 minutes of water resistance and lasts up to two hours before needing to reapply.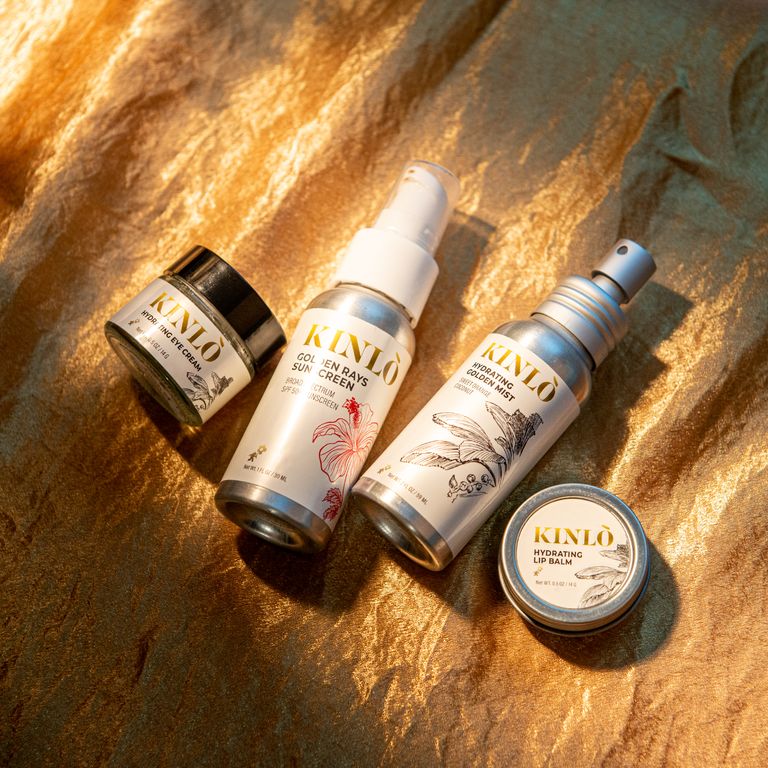 "It wasn't enough to make products that didn't turn our dark skin white and didn't have harsh chemicals," Osaka describes in a recent Women's Health cover story. "I also wanted to dispel the myth that just because you have dark skin and don't burn means you don't need to take care of and protect that skin." Although summer is quickly coming to a close, sun protection is something to keep in mind year-round. Osaka's Kinlò collection is available to shop starting today online at Kinlo.com.
– – – – –
This article originally appeared on harpersbazaar.com