Immerse yourself in Maison Valentino's virtual reality home, Valentino Insights.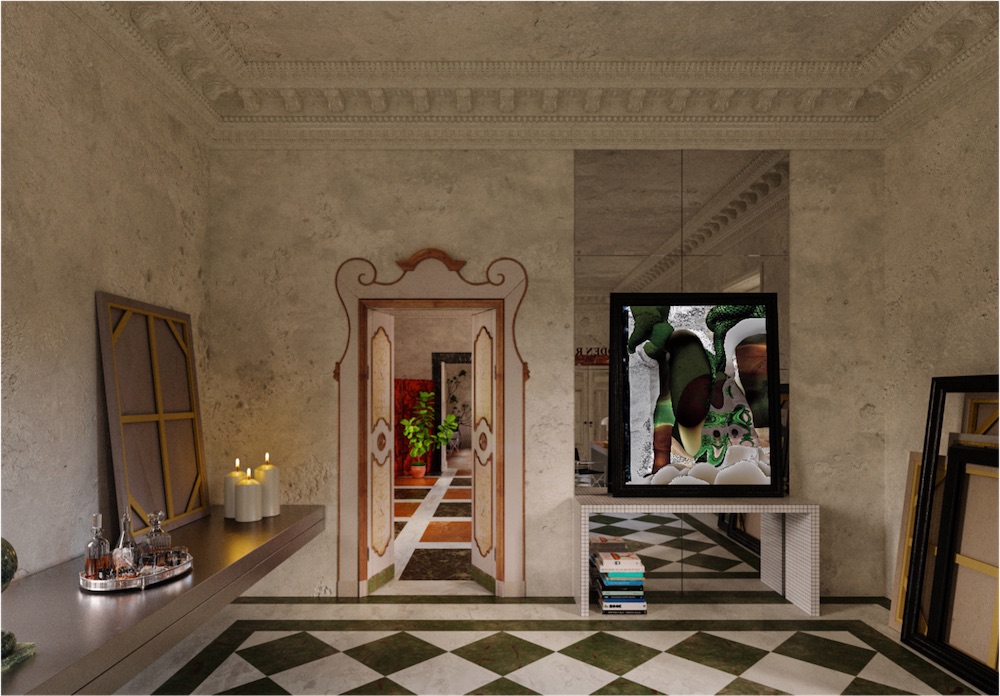 Maison Valentino opens its virtual home once again and invites us to explore the digital rooms of Valentino Insights. The virtual reality home created by start-up Vertual is inspired by creative director, Pierpoalo Piccioli's residence in Italy. Comprising several rooms, the interactive virtual space houses the Valentino Roman Palazzo Collection and even has a secret room dedicated to the Rockstud Alcove universe. In addition, exclusive Valentino on Canvas artworks by artists Alexis Ralaivao, Louise Giovanelli, Zhang Zihao, Iori Nagashima and Nahum Kim are exhibited on virtual walls. Exploring new landscapes in the digital world, an exclusive NFT digital artwork "Astral Garden" by artist Sara Ludy is also featured on Valentino Insights.
We're in this time where our physical and virtual lives have collapsed and we experience this hybrid reality where our lives are mediated by digital technologies. And I'm interested in what happens out of this collapse, what rises, how this hybrid reality expands and contracts our sense of being and connection. Astral Garden references this hybrid space and how it moves from one digital dimension to the other from VR to 3D space to 2D space, and back. — Sara Ludy
– – – – –
All images courtesy of Valentino. 
Explore Valentino Insights.
Discover the Rockstud Alcove here.